News
Nauticam Announces Housing for the Sony a7R Mark V
By Ian Bongso-Seldrup, December 8, 2022 @ 04:00 AM (EST)
Nauticam has unveiled its new housing for the recently released Sony a7R Mark V. The fifth generation of the high-resolution model in the Alpha 7 line features the same 61MP BSI-CMOS sensor found in the Mark IV, but the new model boasts a new Bionz XR processor that brings improvements to autofocus (subject recognition and tracking), as much as eight stops of image stabilization (up from 5.5 stops), and the impressive 9.44M-dot OLED EVF found in the Alpha 1. Astonishingly, the a7R can shoot continuously at 10fps for more than 500 uncompressed RAW files.
Externally, the new camera deviates only very slightly from its predecessor, and Nauticam's housing can accommodate not just the a7R V but also the a7R IV with the addition of a conversion kit. Otherwise, the NA-A7RV housing is very similar to the NA-A7RIV. As usual, levers, buttons and dials are ergonomically placed around the integrated handles, there's a large-bore M24 accessory port for hooking up a monitor/recorder such as the Atomos Ninja V or Atomos Ninja V+, and fiber-optic bulkheads are built in—just add Nauticam's Mini Flash Trigger.
The Nauticam housing for the Sony a7R V costs $4,315 and is now shipping from retailers such as Backscatter.

---

When purchasing underwater photography equipment like the products mentioned in this article, please support DPG by supporting our retail partner—Backscatter.com.
---

PRESS RELEASE
NA-A7RV Housing for Sony a7R V Camera
With each new generation of camera, Sony continues to make giant strides in the way images are taken and processed. The Sony a7R V shares the same 61MP sensor as the previous a7R IV, however it has made huge advancements in processing capacity which brings improvements across the board. With a newly developed AI processing unit, the Sony a7R V brings an all new autofocus system which builds upon more intelligent subject tracking and recognition. The a7R V features 8 stops of image stabilization and an impressive array of video capabilities including 8K 10-Bit internal recording and 16-Bit RAW external recording over HDMI which are sure to make this a popular choice among underwater shooters.
INTRODUCING NA-A7RV
The Sony a7R V Full-Frame Mirrorless Camera
The Sony a7R V is Sony's fifth generation, high-resolution full-frame mirrorless camera. The 61.0-megapixel full-frame back-illuminated Exmor R CMOS sensor combined with BIONZ XR imaging engine delivers unprecedented resolution, fine gradation, and low noise at a processing speed increased by 8x that of the a7R IV. Relative to previous generations, it promises more robust build quality, refined controls, and the company's latest autofocus.
The new processor brings the power to significantly enhance the camera's subject recognition capabilities for autofocus. The a7R IV had the ability to recognize and prioritize people, their faces and eyes, but the a7R V takes this much further. The a7R V is designed to better recognize human subjects but also trained to recognize a wider range of non-human subject types.
Sony has exploited their high resolution performance by enhancing their stabilization effect to 8.0 steps. The high resolution performance of the 61.0 MP imaging sensor is fully utilized to correct fine blur at the single pixel level, capturing image detail even more sharply. The α7R V's AWB (auto white balance) function has evolved in tandem with the camera's AI capabilities. In addition to the Visible Light + IR sensor on the front of the body, the camera's AI processing unit helps to achieve more accurate white balance in difficult lighting, such as when the subject is in shadow.
In addition to 8K shooting, 4K video is oversampling from 6.2k pixels without binning, to deliver maximum detail, and offers up to 60p shooting and S-Cinetone for superior cinematic expression. The camera also gives the creative freedom to continuously shoot up to 583 compressed RAW images at 10 fps.

Camera Specs
61.0 MP full-frame back-illuminated Exmor R™ CMOS sensor
Next-generation AF with Real-time Recognition autofocus deep learning AI
4K 16-Bit Raw Output; S-Log3/S-Cinetone
8K 24p, 4K 60p, FHD 120p 10-Bit Video
3.2" 4-Axis Multi-Angle Touchscreen LCD
8-Stop 5-Axis Image Stabilization
Continuously shoot up to 583 compressed RAW images at 10 fps
9.44m-Dot EVF with 120 fps Refresh Rate

The Nauticam NA-A7RV Underwater Housing
The NA-A7RV underwater housing provides fingertip access to all key camera controls in a rugged and reliable aluminum underwater housing. Ergonomic camera control access is one of the defining strengths of a Nauticam housing, and the NA-A7RV continues this tradition. Essential camera parameter changes are made from the handles, without awkward reaches.
The NA-A7RV housing inherits the core design elements from the Nauticam pro DSLR range, and bundles them in a more compact package. A patented port locking lever allows lens changes to be made in seconds. Opening the housing for quick battery and media changes is fast and easy with the locking housing latches. All aspects of the system are a seamless extension of the camera.
Mission Control
Never miss a shot looking for a button or dial. Regardless of where the control may be found on the camera, Nauticam engineers have placed that control on the housing where it is needed most. Essential dials and buttons are within easy reach of the reinforced ergonomic handles. Atop the housing, a dedicated lever allows quick switching between Still, Movie and S&Q (VFR Video) modes. A dual thumb lever near the right handle actuates the REC and AF-ON buttons and a single lever near the left handle is for PLAYBACK.

Camera Compatibility
The NA-A7RV housing is compatible with both the Sony a7R V and the Sony a7 IV. To use the Sony a7 IV, the 17433UK Conversion Kit is required.

HDMI 2.0
A large bore M24 bulkhead is located at the front of the housing for use with HDMI 2.0 or HDMI 1.4 (with a step-down adapter to M16) external monitors and recorders. An additional M10 threaded mounting position near the front center of the housing also makes using an external monitor even easier. The a7R V can output 16-bit RAW video output to external recorders at up to 4K 60p. See the resources sidebar for additional details and recommended setups.
Premium Professional Optics
Built around the N100 Port System for Sony E-Mount, the NA-A7RV can support a wide variety of native lenses with a selection of Optical Glass and Acrylic ports. When used with an E-Mount to EF-mount lens adapter and an N100 to N120 adapter (see Resources sidebar for supported adapters), the NA-A7RV can be used with the Canon N120 EF-Mount port system, expanding the capabilities of the system even further. Going beyond conventional optics the NA-A7RV can leverage the unparalleled optical quality of Nauticam's Water Contact optics such as the WACP-1 or WWL-1B which offers up to 130º field-of-view, full zoom through, an almost 0" minimum focus distance with supported lenses. For macro, the SMC-1 and SMC-2 deliver tack-sharp super-macro magnification levels up to 4x with the Sony 90mm macro lens.

Vacuum Check and Leak Detection
The housing comes with electronics pre-installed for Nauticam's Vacuum Check and Leak Detection system, requiring only the optional M14 Vacuum Valve (25624). This monitoring system provides constant updates on the water tight and safe-to-dive status of the housing. A simple color coded LED lighting system lets the user know that the vacuum is solid, or that the housing is losing vacuum. Leak detection is built into the same circuit, so if there is water intrusion, an audible and visual indication will occur. The Nauticam system is temperature compensated, eliminating false alarms caused by a change in outside temperature, or from a camera heating up on an action packed dive.

Strobe Triggering
Triggering of external strobes is accomplished via the integrated fiber-optic bulkheads when using the optional Mini Flash Trigger for Sony (26302). Electronic triggering is also available via an optional Nikonos or Ikelite Style Bulkhead.
RESOURCES
What's in the Box
NA-A7RV Housing
90120 Spare main O-ring, O-ring remover and lubricant
2x Handles with mounting balls
Panasonic CR-2032 Battery (for moisture alarm and vacuum detector)
Set of Allen Keys
Manual instruction card
Padded housing bag and shoulder strap
Compatible N100-N120 Adapters
37305 N100 to N120 35.5mm Port Adaptor II
37306 N100 to N120 25mm Port Adaptor
HDMI OUTPUT
Required accessories for HDMI 2.0 Cable System
25086 M24 adaptor for HDMI 2.0 cable (incl. tightening tool)
25094 M24A3R140-M28A1R170 HDMI 2.0 Cable (for NA-A7SIII/ A7V to use with Ninja V housing)
Monitor housing
17922 Nauticam Atomos Ninja V Housing for Atomos Ninja V 5" 4Kp60 4:2:2 10-bit Reorder/Monitor/Player (excl. HDMI 2.0 cable)
17922S Nauticam Atomos Ninja V-S Housing for Atomos Ninja V 5" 4Kp60 4:2:2 10-bit Reorder/Monitor/Player (excl. HDMI 2.0 cable) with Atomos AtomX SDI Module
Required accessories for HDMI 1.4 Cable System
25033 standard HDMI bulkhead with M16 thread
25081 M24-M16 Step Down Adaptor
25095 HDMI (D-A) 1.4 Cable in 170mm Length (for connection from HDMI bulkhead to camera)
*25033 included in 502B-H/Shinobi-H/503-H monitor housing
Monitor Options
17923 NA-Shinobi-H Housing for Atomos Shinobi 5.2" 4K HDMI Monitor with HDMI 1.4 input
17925 NA-503-H Housing for SmallHD 503 UltraBright On-Camera Monitor
Recommended Accessories
32211 Nauticam Full Frame Straight Viewfinder 32°/ 1:1
32212 Nauticam Full Frame Straight Viewfinder 40°/ 0.8:1
32213 Nauticam Full Frame Angle Viewinder 32°/ 1:1
32214 Nauticam Full Frame Angle Viewinder 40°/ 0.8:1
32201 Nauticam 180˚ straight viewfinder
32203 Nauticam 45˚ viewfinder
*32212/32214 is the most recommended.
25624 M14 Vacuum Valve II (Pushbutton Release)
26302 Mini Flash Trigger for Sony
26216 Universal Optical Fiber Cable
28130 Hand Strap for 28113 (For NA-1DXII/D500/D5/80D/A9)
37202 Nikonos adaptor for NA-A7II/A9/A7RIII/A7RIV/a2020/A7V
25626 M14 Offset Connector with Vacuum Valve II (Pushbutton Release)
25056 M14 Nikonos 5-pin bulkhead with universal hotshoe connection
Technical Specifications
Dimensions: 340mm(W)x 170mm(H) x 127m(D)
Weight in air: 2.7kg
Weight in water: 0.3kg incl. camera and battery
Depth Rating: 100m
Compatible Cameras: Sony α7R V camera, α7R IV with Conversion Kit
Port System: N100 Port System for Sony E-Mount Camera System
Model Number: 17433
USA Retail Price: $4,315
More information is available from Nauticam at: www.nauticam.com
RELATED ARTICLES
LATEST EQUIPMENT
Be the first to add a comment to this article.
Newsletter
Travel with us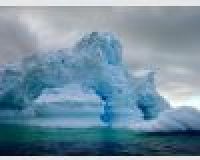 Antarctica
Plan Your Adventure >
Featured Photographer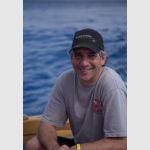 Robert Minnick
Expert Photographer
I began diving just over ten years ago; twenty years into my career as a technical director in theater. My mask became a new proscenium to a show of unending interest and fascination. After a time I developed a desire to...