News
Nauticam Announces Housing for the Nikon D6
By Ian Bongso-Seldrup, June 21, 2021 @ 09:00 PM (EST)
Nauticam has announced its housing for the Nikon D6. Nikon's flagship DSLR, which is aimed at pro sports and action photographers like its predecessors, features the same 20.8MP sensor found in the D5, but the company's new Expeed 6 processor, which allows the camera to shoot 14fps bursts using the viewfinder or 10.5fps in live view mode. The AF system has also been improved, compared to the D5, and users can expect class-leading low-light performance.
The NA-A6 housing is built around the N120 port system and offers a full complement of controls within easy reach of the integrated handles, including double thumb levers for AF-ON/REC and PLAYBACK/INFO, and a dual action lever for Fn1/Fn2 customizable buttons. The housing features M28, M16 and M14 bulkheads for electrical strobe triggering, external monitor/recorders, vacuum systems, and Ethernet control. Users with optically triggered strobes are ready to shoot in manual mode by taking advantage of the manual LED flash trigger that ships with the housing. A TTL flash trigger is also available.
Shipping now, the NA-D6 has an MSRP of $6,033 and can be ordered now from retailers such as Backscatter.

---

When purchasing underwater photography equipment like the products mentioned in this article, please support DPG by supporting our retail partner—Backscatter.com.
---

PRESS RELEASE
Introducing NA-D6
THE NIKON D6 DSLR CAMERA
Nikon's professional DSLR camera bodies are designed to give the highest possible image quality along with industry leading intelligent autofocus in a package that is robust and reliable regardless of the conditions. The 20MP CMOS sensor, powered by Nikon's latest EXPEED 6 processor works in tandem with the brand's most powerful autofocus system to insure sharp images with incredible detail and the lowest levels of noise and distortion possible.
Camera Specs
20.8 MP CMOS Sensor with EXPEED 6 Processor
100-102,400 ISO (expandable to 3,280,000)
105-point Autofocus System
14fps continuos shooting
UHD 4K 30p video with ~1.5x crop
Designed to focus and capture images in even the lowest possible light conditions, the D6 is a natural choice for the underwater image maker. The camera's 105-point cross-type AF system reduces the amount of non-AF-sensitive areas in the frame and with the new 17 custom Group Area AF function, autofocus can be tuned to match the scene type. Acquisition is possible at down to even -4.5EV. The D6 can shoot at up to 14fps continuous shooting at ISO levels up to 102,400 (expandable to 3,280,000). The low pixel-density sensor and EXPEED 6 insure the lowest image noise possible at even higher ISO levels.
In addition to still images, the D6 captures UHD 4K video with an ~1.5x crop factor at up to 30p. An HDMI output allows for the use of external monitors and recorders. A 1000BASE-T LAN connection also allows for external control or image transfer at speeds up to 15% faster than with the D5.
The Nikon D6 features 14 customizable controls, allowing the user quick access to their most needed functions. The Custom Settings Menu can hold up to four custom shooting combinations making switching between different scene types faster and more reliable.
The EN-EL18c Li-ion battery delivers up to 3,580 shots per charge or up to 105 minutes of video recording. The D6 features dual XQD/CFexpress card slots which can be setup to record in an overflow or backup configuration.
THE NAUTICAM NA-D6 UNDERWATER HOUSING
Nauticam's lineup of aluminum housings are designed with the user in mind offering easy assembly, proven durability, intuitive control placement and an extensive range of optics and accessories. The NA-D6 is designed specifically for the Nikon D6 to take advantage of the camera's customizability and powerful autofocus features.

MISSION CONTROL
Gone are the days of fumbling around for the right button as the action passes you bye. The NA-D6 is designed with the Nauticam's Mission Control philosophy, placing the most used controls within easy reach from the ergonomic handles. The NA-D6 features double thumb levers at the rear of the housing that trigger the AF-ON and REC buttons of the camera on the right side and PLAYBACK/INFO on the left. For the NA-D6 theyve been moved slightly forward to allow even easier access. Nested levers for ISO and the 'Pv' control are also located near the right handle for easy access. A dual action lever for 'Fn1' and 'Fn2' customizable buttons a the front of the camera has been redesigned for enhanced usability from the left handle.

HMDI AND ETHERNET
Connectivity to external monitors via HDMI or external controls over Ethernet are facilitated through the bulkheads of the NA-D6. The housing has M28 and M14 bulkheads at the front and a rear M16. Check the Resources section for compatible monitor and ethernet configurations.

FLASH TRIGGERING
The NA-D6 ships with a pre-installed manual LED flash trigger which provides reliable flash triggering for the majority of optically triggered external underwater strobes. Strobe power must still be adjusted on the strobe itself. A TTL version of the flash trigger (26308) is also available to provide automatic exposure control with compatible strobes. These flash triggers are self powered by replaceable batteries.

OPTICS AND ACCESSORIES
Even a camera as capable as the D6 is only as good as the glass in front of it. The Nauticam N120 Port System supports a wide variety of Nikon F Mount lenses with both optical0-glass and acrylic port options. For those looking for even higher optical quality and flexibility, The NA-D6 can also take advantage of Nauticam's water-contact optics. Wide Angle Conversion Lenses such as the WACP-1, WACP-2 provide up to 140º of ultra-sharp wide-angle coverage with a ~0" minimum focus distance. For super-macro the SMC-1 and SMC-2 deliver up to 4x magnification when used with compatible lenses expanding what is possible underwater. Nauticam's magnifying viewfinders, available in both 45º and 180º versions allow for easier use of the D6's large, bright optical viewfinder and can be installed in minutes without tools.

FEATURES
PATENTED PORT LOCKING SYSTEM

Since 2009, this locking lever has become a signature of the Nauticam brand. No twisting or threading action is required to mount a port, and it locks securely in place with this lever. Nauticam also offers locking port extensions, meaning a dome will never twist, even when used with a long extension ring.

HOUSING LOCKING LATCHES

The industry's easiest to use housing closure system, requiring very little hand strength to operate, secures the housing back in place. The latches are safely locked to prevent accidental opening, but are easy to open when needed for a quick battery or memory card change.

MISSION CONTROL DESIGN

The NA-D6 is mission control for your underwater photography. The housing features controls that are placed just where you need them including dual thumb levers and dedicated FN1/FN2 as well as ISO/Pv.

HDMI AND ETHERNET CONNECTIVITY

Connectivity to external monitors via HDMI or external controls over Ethernet are facilitated through the bulkheads of the NA-D6. The housing has M28 and M14 bulkheads at the front and a rear M16.

What's In The Box
NA-D6 Housing
1x Manual LED flash trigger_ pre installed
90134 Spare main O-ring, O-ring remover and lubricant
2x Optical bulkhead caps
2x Handles with mounting balls
Panasonic CR-2450 Battery (for moisture alarm)
Set of Allen Keys
Manual instruction card
Padded housing bag and shoulder strap
Recommended Accessories:
25625 M16 Vacuum Valve II (Pushbutton Release)
32201 Nauticam 180˚ straight viewfinder
32203 Nauticam 45˚ viewfinder
26308 TTL Converter for Nikon 26216 Universal Optical Fiber Cable
28123 Pair of handles - size S (10mm closer to housing)
28130 Hand Strap for 28113 (For NA-1DXII/1DXIII/D500/D5/80D/A9)
25080 M28-M16 Step Down Adaptor
26074 M14 Nikonos 5-pin Bulkhead with Micro Connector for Nikon TTL Converter
26075 M14 Ikelite Style Bulkhead with Micro Connector for Nikon TTL Converter
HDMI Output
Required accessories for HDMI 2.0 Cable System
25089 M28 HDMI 2.0 Adapter
25091 M28C1R215-M28A1R170 HDMI 2.0 Cable (for NA-1DXIII to use with Ninja V housing)
Monitor housing
17922 Nauticam Atomos Ninja V Housing for Atomos Ninja V 5" 4Kp60 4:2:2 1 0-bit Reorder/Monitor/Player (excl. HDMI 2.0 cable)
17922S Nauticam Atomos Ninja V-S Housing for Atomos Ninja V 5" 4Kp60 4:2:2 10-bit Reorder/Monitor/Player (excl. HDMI 2.0 cable) with Atomos AtomX SDI Module
Required accessories for HDMI 1.4 Cable System
25033 Standard HDMI bulkhead with M16 thread*
25080 M28-M16 Step Down Adaptor
25036 HDMI (D-C) cable in 190mm length (for connection from HDMI bulkhead to camera)
*25033,25036 is included in monitor housing

Monitor housings:
17920 NA-502B-H Housing for SmallHD 502 Bright Monitor
17923 NA-Shinobi-H Housing for Atomos Shinobi 5.2" 4K HDMI Monitor with HDMI 1.4 input

Ethernet Output for Remote Control
27101 Housing Lemo Bulkhead with Integrated Ethernet Cable in 220mm
(includes M28 to M24 adapter)
27102 Nauticam Ethernet Surface Cable in 45 meter length

Technical Specifications
Dimensions: 368mm(W) x 233mm (H) x 147mm(D)
Weight in air: 3.8kg
Weight in water: 0.05kg (incl. camera and battery)
Depth Rating: 100m
Port Mount: N120
Model Number: 17225
USA Retail Price: $6,033
More information is available from Nauticam at: www.nauticam.com
RELATED ARTICLES
LATEST EQUIPMENT
Be the first to add a comment to this article.
Newsletter
Travel with us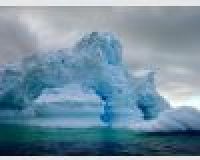 Antarctica
Plan Your Adventure >
Featured Photographer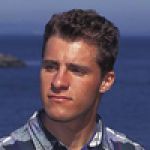 Brandon Cole
Expert Photographer
Brandon Cole is a wildlife photographer specializing in the marine environment. His portfolio includes one of the top cetacean files with over 25 species of whales and dolphins represented, fishes and invertebrates from...