News
Nauticam Announces Housing for the Fujifilm X-T5
By Ian Bongso-Seldrup, January 31, 2023 @ 06:00 PM (EST)
Nauticam is now shipping its new housing for the Fujifilm XT-5. The flagship cropped-sensor mirrorless camera now features a 40MP sensor (up from 26MP) but still shoots 15fps bursts with the mechanical shutter. It also boasts significant upgrades on the video side, including the ability to record oversampled 6.2K/30p in 4:2:2 10-bit color internally as well as output 6.2K/30p 12-bit RAW to an external recorder.
With its X-T4 housing, Nauticam decided to remove the ability to accommodate a USB power pack under the camera due to the impressive performance of the X-T4's upgraded battery. With the X-T5 housing, the power pack support has returned, because the XT-5's more power-hungry video capabilities again place a larger strain on the internal battery.
Otherwise, Nauticam has stuck to its tried-and-true formula: important controls rerouted to just the right places around integrated handles, a wide-bore M24 bulkhead accommodating an HDMI2.0 connection to the Atomos Ninja V, and compatibility with Nauticam's optional Mini Flash Trigger for high-speed strobe firing in manual mode. Fujifilm's included hotshoe-mounted EF-X8 flash can also be accommodated inside the housing for automatic TTL exposure with a variety of strobes.
Available from retailers such as Backscatter, the NA-XT5 is available now, priced at $3,163.

---

When purchasing underwater photography equipment like the products mentioned in this article, please support DPG by supporting our retail partner—Backscatter.com.
---

PRESS RELEASE
Introducing NA-XT5
FUJIFILM X-T5
The Fujifilm X-T5 features an APS-C CMOS 4 X-Trans 5 HR BSI 40MP Sensor. The X-T5 is powered by a new X Processor 5 which provides extremely fast performance and improved responsiveness. Improved in-body stabilization delivers up to a 7EV benefit which is a significant benefit for video shooters. The intelligent 425 point hybrid autofocus tracking system is now sensitive down to -7EV allowing it accurately focus in extreme low light conditions.
The X-T5 allows you to record oversampled 6.2K 30p or 4K 30p with a 1.23x crop factor or subsampled 4K 60p with the full width of the sensor. When combined with the Atomos Ninja V, the X-T5 can output up to 6.2K 12 bit ProRes RAW. Like the X-T4, the X-T5 also features HLG and F-Log capture to increase dynamic range, protecting highlights and shadows for editing. New to the X-T5 is F-Log2 which provides you with 13+ stops of dynamic range instead of just 12 stops with F-Log.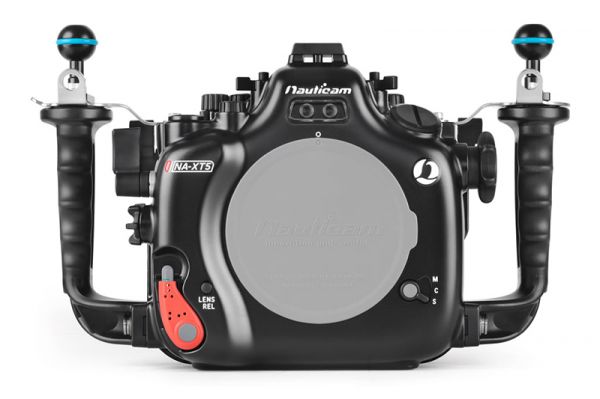 Key Camera Specifications
40MP APS-C X-Trans CMOS 5 HR BSI sensor
In-body image stabilization up to 7 EV benefit
20 fps shooting with AF (15 fps with mechanical shutter)
3.69M-dot OLED electronic viewfinder
4K 60p, 6.2K 30p 4:2:2 10-Bit Videor
Internal F-Log and F-Log2 capture
Dual UHS-II SD card slots
Two-axis tilt rear screen

THE NAUTICAM NA-XT5 UNDERWATER HOUSING
Nauticam has supported all the previous X-T cameras and continues to create innovative and ultra-functional housings for this line with the NA-XT5 underwater housing. The NA-XT5 features DSLR-style housing and port lock mechanisms as well as integrated ergonomic handles. The housing is designed with our Mission Control concept of placing the most important camera controls as close to the handles as possible to facilitate effortless and quick camera operation to ensure you don't miss the shot.
The NA-XT5 features thumb levers near both handles, with the left thumb lever actuating the playback function and the right thumb lever the AF-ON control. The housing includes two M14 and one M24 bulkhead openings to accommodate a variety of accessories.
The NA-XT5 uses the N100 Port System shared with the Fujifilm XH1, XT3 and XT4 system. A selection of port options are available for a variety of lenses.
Premium Professional Optics
Nauticam's wide range of ports and in-house corrective optics are the perfect compliment to the NA-XT5's inherent flexibility. Built around the N100 Port System, the NA-XT5 supports a wide variety of X-mount lenses. In addition, there are several options available to use the groundbreaking WACP-1 and WACP-C wide-angle corrective lenses as well as the more compact and in-water removable WWL-1B and WWL-C.
For example, with the Fuji XF 18-55mm f/2.8-4 R LM OIS lens, the WACP-1 brings the original 75º field-of-view to an impressive 130º with sharper corners, an ~0" minimum focus distance and a more natural looking image than would be provided by a standard glass dome port. For complete water contact lens compatibility, you can view the port chart here.

HDMI 2.0
A large bore M24 bulkhead is located at the front of the housing for use with HDMI 2.0 or HDMI 1.4 (with a step-down adapter to M16) external monitors and recorders. The X-T5 can output up to 6.2K 12 bit ProRes RAW over HDMI 2.0. See the resources sidebar for additional details and recommended setups.

Flash Triggering
Reliable automatic flash exposure is available with the NA-XT5 and a variety of optically fired flashes, precisely reproducing the Fujifilm EF-X8 flash at a proportionally greater intensity. This system yields accurate automatic TTL flash performance – even in manual exposure mode – with no electrical sync cables to flood!
The NA-XT5 is also compatible with the Nauticam Mini Flash Trigger for Panasonic/Fujifilm (PN 26305). The Flash Trigger allows for rapid fire manual flash firing via fiber optic, with no camera battery drain.
The NA-XT5 comes fiber optic ready and accepts standard Sea & Sea style bushing connections. Nauticam Universal fiber optic cable system (PN 26216) for Inon, Sea&Sea strobes, provide exceptional light transmission for accurate TTL performance.


External Battery Pack
The NA-XT5 housing supports the use of an USB-C battery pack in order to greatly extend the time between battery swaps, and allowing the housing to remain sealed between dives. The battery compartment at the bottom of the housing supports batteries up to 150mm(W) x 18mm (H) x 72mm (D). Here is a known compatible battery with more to come:
Anker USB-C Portable Charger 10000mAh with 20W Power Delivery, 523 Power Bank (PowerCore 10K). (180min of additional run time)

Integrated Vacuum Check and Leak Detection System
The Nauticam vacuum check and leak detection system is pre-installed in the NA-XT5 as standard equipment. Combined with an optional M14 Vacuum Valve II (PN 25624), this monitoring system provides constant updates throughout the dive as to watertight integrity of the housing via a multi-color LED on the rear of the housing.
What's In The Box:
NA-XT5 Housing
90122 Spare main O-ring, O-ring remover and lubricant
2x Optical bulkhead caps
2x handles with mounting balls
Panasonic CR-2032 Battery (for moisture alarm)
Set of Allen Keys
Manual instruction card
Padded housing bag and shoulder strap

Recommended Accessories:
25624 M14 Vacuum Valve II (Pushbutton Release)
32211 Nauticam Full Frame Straight Viewfinder 32°/ 1:1
32212 Nauticam Full Frame Straight Viewfinder 40°/ 0.8:1
32213 Nauticam Full Frame Angle Viefwinder 32°/ 1:1
32214 Nauticam Full Frame Angle Viewfinder 40°/ 0.8:1
32211/32213 is recommended
26216 Universal Fiber Optic Cable
26305 Mini flash trigger for Panasonic/Fujifilm
25218 Mounting Ball Set for Tripod
25311 Strobe mounting ball for cold shoe
25312 Light mounting stem for cold shoe
25111 Strobe mounting ball for handle with screws *mounts on top M5 thread holes underneath cold shoe

HDMI Recommended Configurations:
For HDMI 2.0 Cable System
For HDMI 1.4 Cable System

Technical Specifications:
Dimensions (W x H x D): 332mm x 213mm x 121mm
Weight in air: 2.7kg
Weight in water: Negative 0.1kg (includes camera and battery)
Depth Rating: 100m
Port Mount: N100

Model Number: 17159
USA Retail Price: $3,163
More information is available from Nauticam at: www.nauticam.com
RELATED ARTICLES
LATEST EQUIPMENT
Be the first to add a comment to this article.
Newsletter
Travel with us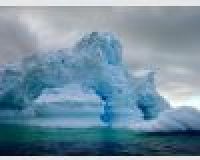 Antarctica
Plan Your Adventure >
Featured Photographer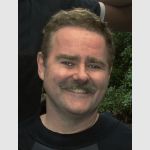 Scott Bennett
Expert Photographer
When he isn't applying his creative skills to one of the animation projects he's working on, Canadian Scott Bennett can frequently be found behind the lens of a camera. While on an extended business trip in the...