News
Nauticam Announces Housing for the Canon EOS R3
By Ian Bongso-Seldrup, January 24, 2022 @ 07:00 PM (EST)
Nauticam has unveiled its housing for the new Canon EOS R3. Announced in September, Canon's pro-grade full-frame mirrorless, which is aimed at pro sports and action shooters, features a 24.1MP stacked CMOS sensor and DIGIC X processor delivering no-blackout 30fps burst shooting with the electronic shutter, flash sync at up to 1/180s, and 6K/60p RAW as well as 4K/120p 10-bit video recording.
Combining elements of Nauticam's 1D-series and R-series housings, the NA-R3 features an extensive range of controls ergonomically arranged around integrated handles, including right-hand dual thumb lever for Record and AF-ON as well as single levers for M-Fn and Fn2, and left-hand dual thumb lever for Playback and Magnification as well as a single lever for the Pv control, which changes between exposure preview and OVF simulation modes on the EVF.
Built around the N120 port system, the housing offers M24, M16 and M14 bulkheads for strobe triggering, external monitor/recorders via HDMI 2.0, vacuum systems, and Ethernet control. The built-in fiber-optic bulkheads can be used with an optional manual LED trigger or TTL-flash trigger.
Shipping now, the NA-R3 has an MSRP of $7,223 and can be ordered now from retailers such as Backscatter.

---

When purchasing underwater photography equipment like the products mentioned in this article, please support DPG by supporting our retail partner—Backscatter.com.
---

PRESS RELEASE
Introducing NA-R3
THE CANON EOS R3 CAMERA
The Canon EOS R3 in all respects appears to be the mirrorless sibling of the 1DX Mark III DSLR, clearly aimed at fulfilling many of the same roles while offering some additional capabilities through the use of the electronic viewfinder and the larger RF lens mount. The full-frame 24.1MP Stacked CMOS sensor, in addition to having incredible low-light performance, can also capture full-width 6K video in both Raw and compressed formats at up to 60fps. The R3 is paired to Canon's industry leading Dual Pixel AF system with 100% frame coverage and the now revived Eye AF system.

Dual Pixel AF II
Canon's Dual Pixel autofocus system has long been a favorite of underwater users, especially when it comes to tacking subjects. With the R3, the system adds an additional 'Animal' recognition mode which might make the system even more reliable at following moving subjects. Frame coverage is 100% with 1053 zones to ensure accurate focus wherever the subject may be.

Low Light Performance
The ability to increase a camera's ISO with little penalty is of critical importance to underwater shooters for both stills and video as shooting with higher F-stop values delivers sharper corners and higher shutter speeds mean less motion blur. The higher video frame rates also benefit by allowing the shooter to maintain a 180º shutter while still maintaining adequate aperture values. When using color correction filters, which can often remove more than a full stop of light, compensation via ISO is not as much of an issue for overall image quality. Maintaining dynamic range, even at high ISO levels is also important for those shooting still images using natural light or in poor water conditions.

Enhanced Controls
The R3 features an additional control wheel located at the upper right rear of the camera which doubles as the mode control. This wheel can be assigned a variety of functions such as ISO and is adjusted by a dedicated control wheel on the housing within easy reach of the right handle.
Video Capabilities
The Canon R3 can capture 6K video at up to 60fps in either Raw or more compressed formats. The 6K capture uses the full sensor width which means no loss in field-of-view. 12-bit 6K capture is possible in both uncompressed Canon Raw or compressed Raw light formats. 10-bit H.265 is also possible in both the HDR PQ and Canon Log3 gamma curves to maximize dynamic range for post processing while maintaining smaller file sizes than a Raw format. It's also possible (when using supported cards) to simultaneously record 10-bit 4:2:2 DCI 4K 60p video. For those looking for higher frame rates, 10-bit 4:2:2 compressed 4K/120fps can also be captured, downsampled from the full sensor width. A natively sampled 4K S35 crop is also an option, allowing for more magnification or the use of APS-C lenses. The R3 also outputs a clean 6K signal over HDMI via an HDMI Micro Type D connector. Direct custom white balance in live view is also now possible, making a critical function for underwater video even easier.

Stabilization
The R3 features 5-axis In Body Image Stabilization (IBIS) which can offer up to 8 stops of correction allowing for even smoother video and less camera movement related blur.

Large Electronic Viewfinder
The R3's EVF is an OLED 5.76M-dot that features an OVF simulation mode which leverages. the large dynamic range of the OLED screen to reproduce a scene the way it would look through an optical viewfinder. The lower dynamic range of electronic viewfinders has always made them more difficult to use underwater, especially in high contrast or backlit scenes. This function can easily be switched on and off by assigning it to a custom function button. When using the Electronic Shutter, which has an X-Sync speed of 1/180sec, the EVF delivers true no-blackout shooting up to 30fps.

THE NAUTICAM NA-R3 UNDERWATER HOUSING
The Nauticam NA-R3 professional aluminum underwater housing for the Canon EOS R3 mirrorless full frame camera is a true hybrid shooting solution, just as the R3 itself. Nauticam has continuously supported both the Canon pro-level DSLR lineup as well as the growing full-frame RF-mount mirrorless cameras with innovative underwater housings and the new NA-R3 is the combination of all those technologies. Blending elements of our 1D series housings with those for the R series, the NA-R3 will be the most capable housing for the R3 available.

Mission Control
Nauticam engineers design each housing to insure that controls are placed where they are needed most and within easy reach of a natural hand position. The NA-R3 features large knurled control dials for the main and sub-command dials as well as an additional shoulder dial for the customizable control wheel of the R3. A fourth control wheel, near the front of the left handle can articulate the ring of the optional EF-to-RF lens adapter when using EF lenses. There is a dual thumb lever on the right side for Record and AF-ON as well as single levers for M-Fn and Fn2. A lever on the left side actuates the Pv control which can change between exposure preview and OVF simulation modes on the EVF. An additional dual thumb lever on the left side is for Playback and Magnification.

HDMI 2.0 and Mounting Points
The R3 can output clean 6K 60p over HDMI and the NA-R3 features a large bore M24 bulkhead to support an HDMI 2.0 connection to an external monitor or recorder. Mounting the monitor or recorder or other accessories is even easier with 3x 1/4"-20 mounting holes as well as an additional M10 mounting point atop the housing. Check the resources sidebar for supported monitor/recorder housings and recommended accessories.

Flash Triggering
Flash triggering can be accomplished via the two included M14 electronic bulkheads (One is pre-installed in the M24 bulkhead via a removable M26-M14 adapter). If using fiber-optic triggering, the built-in fiber optic bulkheads can be used with either the optional manual LED or TTL-flash triggers to provide the desired type of strobe power control.

Premium Professional Optics
The NA-R3 is built around the N120 Canon RF-mount Port System which supports a wide array of Canon RF mount lenses with a selection of optical glass and acrylic ports. With lens-removal controls for both EF and RF mount lenses, the NA-R3 can support both lens mount types without modification to the housing. The EF-RF lens adapter is accommodated inside the housing which allows for the use of the N120 Canon EF-mount Port System without any additional extension rings. When switching between an EF and RF lens, the camera must be removed to install or remove the adapter. The Nauticam lineup of Premium Professional Optics can deliver unparalleled optical quality and expanded creative options. When used with the Canon RF 14-35 F/4 IL USM lens, the WACP-2 creates a stunning 140º field-of-view while maintaining an incredibly natural looking image and excellent corner sharpness. The SMC-1 delivers 2.3x macro magnification to the RF 100mm macro lens while the SMC-2 delivers 3.3x.

Vacuum Check and Leak Detection System
The housing comes with electronics pre-installed for Nauticam's Vacuum Check and Leak Detection system, requiring only the optional M16 Vacuum Valve (25625). This monitoring system provides constant updates on the water tight and safe-to-dive status of the housing. A simple color coded LED lighting system lets the user know that the vacuum is solid, or that the housing is losing vacuum. Leak detection is built into the same circuit, so if there is water intrusion, an audible and visual indication will occur. The Nauticam system is temperature compensated, eliminating false alarms caused by a change in outside temperature, or from a camera heating up on an action packed dive.

FEATURES
PATENTED PORT LOCKING SYSTEM

Unveiled on the very first Nauticam DSLR housing in 2009, this locking lever has become a signature of the Nauticam brand. No twisting or threading action is required to mount a port, and it locks securely in place with this lever. Nauticam also offers locking port extensions, meaning a dome will never twist, even when used with a long extension ring.

MISSION CONTROL

Nauticam engineers pride themselves on giving the underwater image-maker unparalleled access to the essential exposure controls from within easy reach of their housing's handles, making the ergonomic handles of the housing their Mission Control.

HDMI CONNECTIVITY

The NA-R3 features an M24 bulkhead that supports both HDMI 2.0 and 1.4 output to an external monitor or recorder such as the Atomos Ninja V.

HOUSING LOCKING LATCHES

The industry's easiest to use housing closure system, requiring very little hand strength to operate, secures the housing back in place. The latches are safely locked to prevent accidental opening, but are easy to open when needed for a quick battery or memory card change.

What's In The Box
NA-R3 Housing with two handles and mount balls
2pcs of 5 pin bulkhead pre-installed
90222 Spare main O-ring, o-ring remover and lubricant
2x Optical bulkhead caps
Panasonic CR-2450 Battery (for moisture alarm)
Set of Allen Keys
Manual instruction card
Padded housing bag and shoulder strap
Recommended Accessories
HDMI Output Accessories
Required accessories for HDMI 2.0 Cable System
25086 M24 adaptor for HDMI 2.0 cable (incl. tightening tool)
25077 M24D1R205-M28A1R170 HDMI 2.0 Cable (for NA-XT3 to use with Ninja V housing (SN from A387700)
Monitor housings
17922 Nauticam Atomos Ninja V Housing for Atomos Ninja V 5" 4Kp60 4:2:2 1 0-bit Reorder/Monitor/Player (excl. HDMI 2.0 cable)
17922S Nauticam Atomos Ninja V-S Housing for Atomos Ninja V 5" 4Kp60 4:2:2 10-bit Reorder/Monitor/Player (excl. HDMI 2.0 cable) with Atomos AtomX SDI Module
Required accessories for HDMI 1.4 Cable System
25033 Standard HDMI bulkhead with M16 thread*
25081 M24-M16 Step Down Adaptor
25076 HDMI (D-D) Cable in 200mm Length for NA-XT2 (for internal connection from HDMI bulkhead to camera)
*25033 is included in monitor housing
Monitor housings
17920 NA-502B-H Housing for SmallHD 502 Bright Monitor
17923 NA-Shinobi-H Housing for Atomos Shinobi 5.2" 4K HDMI Monitor
17925 NA-503-H Housing for SmallHD 503 UltraBright On-Camera Monitor
Required Accessories for Surface control by Ethernet
16281 Housing Lemo Bulkhead with Integrated Ethernet Cable
16282 Nauticam Ethernet Surface Cable in 45 meter length
16283 Nauticam Ethernet Surface Cable in 5 meter length
Required Monitor Mounting system
Technical Specifications
Dimensions: 363(W)x236(H)x161(D)
Weight in air: 3.6kg
Buoyancy in water: +0.6kg (incl. camera and battery)
Depth Rating: 100m
Model Number: 17336
USA Retail Price: $7,223
More information is available from Nauticam at: www.nauticam.com
RELATED ARTICLES
LATEST EQUIPMENT
Be the first to add a comment to this article.
Newsletter
Travel with us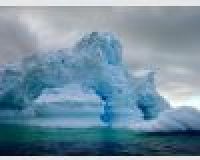 Antarctica
Plan Your Adventure >
Featured Photographer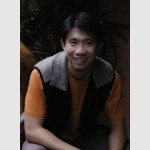 Lawrence Alex Wu
Expert Photographer
Color and light take on new sensations through a lens when combined with water and modern imagery techniques expressing a totally different art form. Alex specializes in creating underwater images as well as multi-media content...