News
Nauticam Announces Housing for the Canon EOS C70 Cinema Camera
By Ian Bongso-Seldrup, April 11, 2021 @ 07:30 PM (EST)
Nauticam has unveiled its housing for the Canon EOS C70. The RF-mount cinema camera is built around the Super 35 Dual Gain Output (DGO) CMOS sensor found in the C300 Mark III, and offers DCI/UHD 4K/120p 4:2:2 10-bit recording as well as 1080/180p 4:2:2 10-bit capture.
Nauticam's housing follows the company's Mission Control concept—placing important controls in the most ergonomic positions—by locating a special control board in the rear door of the housing. This allows a variety of electronic functions to be controlled from the back panel without removing your hands from the integrated handles. There are also big knobs for focus and zoom. The housing uses Nauticam's N120 port system, supports both RF and EF lenses via Canon's EF to EOS R adapters, and includes RF and EF lens release buttons.
As you'd expect, the housing works with the company's various water contact optics (WACP-1, WACP-2, SMC-1, SMC-2), and features a large-bore port for attaching an external monitor via HDMI 2.0 or HDMI 1.4, with the option of a wired feed to the surface. The housing can accommodate both high-capacity battery packs compatible with the EOS C70: the BP-A30 and larger BP-A60.
The NA-C70 is shipping now, priced at $5,861.

---

When purchasing underwater photography equipment like the products mentioned in this article, please support DPG by supporting our retail partner—Backscatter.com.
---

PRESS RELEASE
INTRODUCING NA-C70
THE CANON EOS C70 CINEMA CAMERA
The Canon EOS C70 is a compact form-factor cinema camera built around a Super35 Dual Gain Output (DGO) Sensor. With 16+ stops of high dynamic range the C70 can record DCI 4K up to 60fps and 2K up to 120fps. Without the extended dynamic range it can capture UHD 4K up to 120fps and 2k up to 180fps. Integrated into the camera is a motorized 10-stop Neutral Density filter along with an air intake system allowing for unlimited video recording.
KEY CAMERA SPECIFICATIONS:
Super35 Dual Gain Output (DGO) Sensory
DCI 4K 60p, Hi-Speed UHD 4K 120p/2K 180p
Dual Pixel CMOS AF
16+ Stops of High Dynamic Range
DIG!C DV7 Image Processory
Canon Log 2 and Log 3 Gamma
Dual SD Card Slots
RF Lens Mount
Built-in ND Filters

THE NAUTICAM NA-C70 UNDERWATER HOUSING
Nauticam has long been producing industry-leading housings for Cinema cameras and have taken that experience to create the most advanced underwater cinema system housings available.
Taking advantage of the small form factor of the C70, the Nauticam NA-C70 is ultra-portable yet offers full access to the camera's critical functions. Regardless of where a button or control dial may lie on the camera body, Nauticam engineers obsess over making sure that access to that control on the housing be intuitively placed for ease of use to insure no shot is missed while searching for a button or dial. To take this a step further, Nauticam has also integrated the Nauticam to Canon SDK Control Board in the rear door of the housing which places a variety of electronic control functions at your finger tips. This connects to the camera through pogo pins between the rear housing door and the front camera tray eliminating the risk of straining any cables while opening the housing door for media or battery changes.
The Canon C70 presents shooters with the ability to use both the available legacy EF lenses via an adaptor in addition to the native RF optics. To support both the legacy and native lenses, Nauticam has integrated the NA-C70 into the N120 port system. Canon's EF to EOS R mount adaptors can be affixed to the camera before insertion into the housing. When using the EOS C70 inside the housing with the EF to EOS R adaptor and a supported EF lens, the port and extension ring arrangement will be identical to the same setup on a Nauticam Canon N120 EF-Mount housing. Two lens release buttons, one for RF and one for EF, are located on the front of the housing to make lens removal through the port opening simple. In addition to the standard EF to EOS R adaptors, there is also support for the Canon EF to EOS R 0.71x Mount Adaptor through an optional 16702 NA-C70 Camera Tray.
The housing will accommodate the Canon BP-A30 and larger BP-A60 batteries, providing plenty of run time. As with previous Cinema System housings, the Nauticam NA-C70 features large control knobs for focus and zoom which also feature marking disks that can be removed and marked with the desired lens position or focus information.
INTEGRATED VACUUM CHECK AND LEAK DETECTION SYSTEM
The Nauticam vacuum check and leak detection system is shipped with NA-C70 as standard equipment, including the 25625 M16 Vacuum Valve II. This monitoring system provides constant updates on the water tight and safe-to-dive status of the housing. A simple color coded LED lighting system lets the user know that the vacuum is solid, or that the housing is losing vacuum. Leak detection is built into the same circuit, so if there is water intrusion, an audible and visual indication will occur. The Nauticam system is temperature compensated, eliminating false alarms caused by a change in outside temperature, or from a camera heating up on an action packed dive.
PREMIUM PROFESSIONAL OPTICS
Optical performance is just as necessary as camera performance and this becomes even more critical given the challenges of filming underwater. The Nauticam NA-C70 uses the same N120 Port System as the previous N120 cinema housings which makes for a seamless transition for those upgrading or looking to add an additional camera to their lineup. While this system provides exceptional optical-glass and flat port solutions for a wide variety of EF and RF mount lenses, the real power can be realized using Nauticam's Water Contact Optics. This lineup of dry and wet lenses are conceived using commercial lens-design software to achieve truly unparalleled underwater image quality both for stills and video in both macro and wide-angle situations. The WACP-1 and WACP-2 achieve ultra-wide 130º fields-of-view with reduced distortion over conventional optics while featuring ~0" minimum focus distances, zoom through capabilities and unbeatable corner sharpness at even wide-open apertures such as F5.6. The SMC-1 and SMC-2 macro wet-optics, when used with the Canon 100mm F2.8L macro lens provide 2x and 4x magnification respectively and the SMC-1 actually provides a resulting image with increased contrast and sharpness than the 100mm lens itself can achieve in air without a magnifier.

Key Features
MISSION CONTROL

Taking your eyes off the monitor to adjust a setting means potentially missing the shot. The Mission Control philosophy of Nauticam Housings means that all essential exposure controls are placed within easy reach from the handles. To take this a step further, Nauticam has integrated the Nauticam to Canon SDK Control Board to place critical controls at your finger tips.

PATENTED PORT LOCKING SYSTEM

Unveiled on the very first Nauticam DSLR housing in 2009, this locking lever has become a signature of the Nauticam brand. No twisting or threading action is required to mount a port, and it locks securely in place with this lever. Nauticam also offers locking port extensions, meaning a dome will never twist, even when used with a long extension ring.

ZOOM AND FOCUS CONTROL KNOBS

The NA-C70 features oversized mechanical zoom and focus knobs with erasable surfaces for focus/zoom position marks. The internal gearing is moved away quickly via a small external lever to allow removal of the camera without disruption of focus/zoom gear alignment.

MOUNTING POINTS

The NA-C70 features a variety of mounting points for accessories such as top handles, cheese-plates, mounting balls, bulkheads and more. Eighteen 1/4-20 and six M5 mounting points along with one M24 and two M16 bulkhead openings allow for situation-specific arrangement of cables and accessories.

HDMI OUTPUT

Connect the NA-C70 to an external HDMI monitor and convert to SDI for a reliable surface feed.

What's In The Box
NA-C70 Housing
Nauticam to Canon SDK Control Board
25625 M16 Vacuum Valve II
90222 Housing O-ring, O-ring remover and lubricant
2x Handles with mounting balls
Monitor shade
Panasonic CR-2032 Battery (for moisture alarm and vacuum system)
Set of Allen Keys
Padded housing bag and shoulder strap

Recommended Accessories

HDMI Recommended Configurations:
For HDMI 2.0 Cable System
For HDMI 1.4 Cable System
For Surface SDI Monitor with Compatible Monitor Housing
(* marked items are essential items SDI Surface Monitor)

Technical Specifications:
Dimensions: 366mm x 195mm x 193mm (W x H x D)
Depth Rating: 100m
Weight in air: 3.56kg
Weight in water: –0.6kg (includes camera and battery)
Port Opening: N120

Model Number: 16507
USA Retail Price: $5,861
More information is available from Nauticam at: www.nauticam.com
RELATED ARTICLES
LATEST EQUIPMENT
Be the first to add a comment to this article.
Newsletter
Travel with us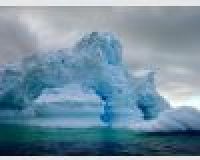 Antarctica
Plan Your Adventure >
Featured Photographer
Caroline Istas
Photographer
Caroline Istas studied History of Art and Photography in Brussels. On holiday in Vietnam she fell in love with the underwater world, Rainbow Divers and most importantly; her husband now!