News
Megadap Announces Second-Generation ETZ21 Sony E-Mount to Nikon Z-Mount Lens Adapter
By Ian Bongso-Seldrup, May 30, 2022 @ 03:30 AM (EST)
Is that a Sony G Master lens on a Nikon Z7 I see before me? That's right! Made possible by the newly released Megadap ETZ21. The impressively compact Sony E-mount to Nikon Z-mount lens adapter is an updated version of the ETZ11, announced a little under a year ago. Like its predecessor, the adapter supports both APS-C and full-frame Nikon Z mirrorless models, including the Z fc, Z50, Z5, Z6, Z7, Z6 II, Z7 II, and Z9.
According to Megadap, the adapter has been upgraded "in terms of both hardware and software," claiming that the "ETZ21 adapter simulates almost all the functions offered by the Nikon FTZ adapter." Thus, the adapter supports in-body image stabilization; in-lens vibration reduction; aperture rings; real-time focus tracking; face, eye and animal detection AF in all focus modes; and recording EXIF data correctly. In addition, the bayonet mount is now made of stainless steel (instead of aluminum alloy) for extra strength, the release button has been redesigned for easier operation, and the sealing on the circuit board has been improved.
Like the ETZ11, the ETZ21 ships with a special clip-on cable for firmware updates via USB. The adapter, which hasn't changed in price, can be purchased for $249 from Megadap's online store.

---

PRESS RELEASE
Megadap ETZ21 2nd Generation of Sony to Nikon Z Autofocus Adapter
Hong Kong, 30th May 2022 – Megadap, a new ambitious manufacturer who specialised in making camera lenses accessories, has just announced the launch of the 2nd generation of its automatic Adapter ETZ for the full line-ups of Nikon Z mirrorless cameras (both Full frame and APS-C) to use with Sony E mount lenses. New chips and protocol were brought to the 2nd generation to upgrade the focusing speed and accuracy, giving a more trouble-free experience for using Sony lens on Nikon cameras. Most E-mount lenses from Sony, Tamron, Zeiss, Sigma, Voigtlander, Samyang can now be used. Manual Focus lenses (with or without chips) can also be used.
New Chips and New Protocol Written
Working with a whole new software and mechanical engineering team, Megadap have fully upgraded the adapter in terms of both hardware and software. The framework of protocol has been completely rewritten by using the original parties (Sony and Nikon)'s protocol. In theory, ETZ21 adapter simulates almost all the functions offered by the Nikon FTZ adapter.
Highest Compatibility among other similar product
Megadap has spent countless of hours to optimize the firmware and ensured a much faster focusing speed for most of the compatible lenses when compared against similar adapters in the market. It is also first of its kind to be compatible with manual lenses without electronic chips. Camera IBIS is supported in AF-S/AF-C/AF-F/pinpoint/MF modes. Auto aperture control and Aperture coupling (Aligned aperture values showing on the lens' body) are also supported (e.g. Sony GM lenses with aperture ring, Zeiss Loxia lenses, Voigtlander VE lenses etc.) Smooth real-time focus tracking is allowed with ETZ21.
Functions Upgrade over other similar products in the market
All AF area mode (Pinpoint, Single-point, Wide-area (S/L), Auto-Area (AF) can now be used
All AF area mode including Pinpoint focus mode, can now be used. Pinpoint focus mode used to be the most difficult focus mode to be made compatible with any third-party adapter. With the new protocol, pinpoint focus mode is enabled as well.
All focus mode (AF-S/ AF-C / AF-F/ AF-A) can now be used Face / Eye / Animal detection AF can also be used.
Massive stability on focusing performance
In AF-S mode, autofocus will work on focus area in both centre or edge. Human face/eyes and animal face detection can be activated, in both AF-S and AF-C mode. In AF-F mode, you may switch the focus sensitivity and autofocus speed depending on the shooting needs or camera. AF-A mode is also usable. The focusing performance is stable as if using the Nikon FTZ adapter with F-mount lenses.
More shooting modes are allowed
Shooting modes like interval timer shooting, time-lapse movie, focus shift shooting are now working with ETZ21. We aim at offering the maximum flexibility for photographers' creation.
Improvement on vibration reduction (VR) compatibility
The Vibration reduction of the lens can now be used for both Lenses with OR without VR switch.

Lens with VR switch on body – Can choose to use Camera IBIS or Lens VR
Lens without VR switch on body but with lens VR function – Use Lens VR by default
Lens without VR function – Use Camera IBIS by default

Correct EXIF data record (not include lens brand)
Lens information like camera models, lens focal length and aperture value can be correctly identified and recorded in the picture. Shooting setting information like focal length, exposure, ISO, metering can also be clearly noted.
Firmware version can be checked in computers and Z camera menu
Photographers now can directly check the firmware version on both Windows and Mac OS, or directly check in the camera menu (setup menu->firmware version), same spot as checking the camera firmware.
Effortless Firmware Update
An USB update tool is included in the packing of ETZ21. The update can easily be done by connecting the clip-on electronic contact spots on the adapter and plugging the USB end into a computer. Simply drag the updated firmware downloaded from Megadap official website (www.megadap.net) into the pop-up folder (like working with a flash drive) and the update is done.
Premium Built Quality
High Quality Plating is applied on the surface of Megadap ETZ21 Autofocus adapter. 2mm thickness made of aluminium alloy is thin but though. Ultra-protection of the circuit board has been designed to protect the circuit board from daily uses. New design of the release button has enabled users to press the button down with ease for quick installation. New bayonet connecting the release button has changed to be made of stainless steel to ensure a solid connection. The adapter itself is light and thin, making the use of other brands' lenses feel original.
Pricing and Availability
The retail price of a ETZ21 Automatic Adapter for Sony E to Nikon Z cameras is USD 249 in United States. It is available on official website and authorized resellers.
RELATED ARTICLES
LATEST EQUIPMENT
Be the first to add a comment to this article.
Newsletter
Travel with us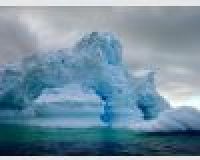 Antarctica
Plan Your Adventure >
Featured Photographer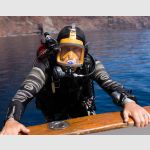 Jason Isley
Expert Photographer
Jason left UK in 1995 to travel Southeast Asia and soon discovered scuba diving in Cairns, Australia. Having completed his PADI Divemaster he then trained as an underwater cameraman and towards the end of 1996 joined Simon...