News
Leica Announces SL2 Full-Frame Mirrorless Camera
By Ian Bongso-Seldrup, November 7, 2019 @ 09:00 AM (EST)
Leica has unveiled the SL2, a significant update of the SL, its four-year-old full-frame mirrorless. The new model is built around the latest Maestro III processor and a 47.3-megapixel CMOS sensor stabilized with a 5-axis sensor-shift IS system. The sensitivity range is from ISO 50 to 50,000, and Leica claims 14 stops of dynamic range. A 5.76M-dot OLED viewfinder, 2.1M-dot 3.2" touchscreen LCD, dual UHS-II SD card slots, and IP54 weather sealing complete the package.
Burst shooting of 6fps with continuous AF/AE is possible, increasing to 10fps with the mechanical shutter and 20fps with the electronic shutter when autofocus is locked. Leica says that the autofocus system is "significantly faster" and there's a new Smart AF mode that "autonomously switches between focus priority and shutter release priority." The SL2 is no slouch in the video department either. The camera can shoot both DCI and UHD 4K at up to 60p using the full width of the image sensor, 5K video at 30p with a 1.6x crop, and 1080p at up to 180fps.
Available from November 21st, the Leica SL2 will set you back a cool $5995.

---

When purchasing underwater photography equipment like the product mentioned in this article, please support DPG by supporting our retail partner—Backscatter.com.
---

PRESS RELEASE
A New Icon: Leica Camera Announces the New Leica SL2, Successor to the Trailblazing Leica SL
New camera resets the tone for the mirrorless market
November 6, 2019 – Building on the foundation established in 2015 with the visionary Leica SL-System, Leica Camera proudly introduces the Leica SL2, the storied brand's new icon and next evolutionary step towards building the perfect all-purpose camera. By listening closely to the valued feedback of photographers and existing SL owners, Leica made many efforts to push the envelope of technological innovation and performance while respecting its heritage of design and legacy. In addition to a technical marvel of pure performance and unmatched build quality, the Leica SL2 is also a joyous experience to use with improved ergonomics and more comfortable grip married to the well-established, simplified three-button control layout, further unifying the Leica design language across multiple product lines. While cutting-edge new features such as in-body image stabilization unlocks newfound potential from legendary Leica M-Lenses, it simultaneously augments the growing selection of SL-Lenses which are some of the finest optics Leica has ever produced. The Leica SL2 is the natural evolution of the innovative Leica SL, serving as a groundbreaking embrace of the future of digital photography and videography while paying homage to its respected history and lineage.
CMOS sensor with 47 megapixels for superior image quality
The unprecedented resolution of the SL2's CMOS image sensor in full-frame format results in an unparalleled level of detail rendition and image quality. Enormous dynamic range, a color depth of 14 bits per RGB channel and a sensitivity of up to ISO 50,000 enable outstanding image quality in all lighting conditions. Even when combined with Leica TL lenses, which are designed for the smaller sensor format of the Leica TL2 and CL, the SL2's sensor still delivers an excellent image resolution of over 20 megapixels.
Image stabilization through sensor-shift technology
In a major evolution of the SL, the Leica SL2 features a suspended sensor which adjusts its position in order to quickly and efficiently compensate for camera shake. This in-camera method even makes image stabilization available to lenses that are not equipped with their own.
Additionally, in multishot mode, the tripod-mounted camera can record up to eight consecutive frames, whereby the sensor is shifted in half-pixel increments in between every exposure. This key feature results in images with an incredible quadrupled resolution of around 187 megapixels, leading to an extreme increase in detail resolution.
Improved ergonomics for stress-free shooting in any situation
Despite significant technical improvements, the Leica SL2 is neither larger nor heavier than its predecessor and feels particularly compact to handle. This is due to the fully redesigned camera body, whose handgrip and the edges have been subtly refined for easier handling.
Improved body design paired with increased durability make the SL2 the perfect companion for all forms of shooting. The SL2's IP54 certification ensures an elevated weather sealing for more rugged situations, while a new option to turn off noise reduction during long exposures allows for more hands-free shooting. Less worry about the weather and environmental situations means photographers can focus more on getting the shot.
Overall the design of the SL2 recalls more of the iconic Leica identity and traditional design DNA elements that the brand has become known and loved for.
Streamlined design with new status menus
The Leica SL2 offers an innovative user interface whose efficient design allows photographers to focus their attention on the creative process. The design alignment with the existing M and Q systems makes the adjustment even easier for existing Leica photographers.
The main recording parameters can be viewed on the rear display and adjusted quickly and easily with a simple finger tap. A click wheel, a joystick and three strategically placed, individually configurable buttons also contribute to a straightforward operation. Thanks to two dedicated status menus for stills and video recording, the parameters for either shooting mode can be adjusted entirely separately from each other.
Limitless connections
Featuring an L bayonet lens mount, the Leica SL2 is not only compatible with the ever-growing portfolio of SL-System lenses, but also with lenses of the TL-System and with the legendary lenses of Leica's M, S and R-Systems via adapter, providing more than 170 Leica lens options, guaranteed to offer the right fit for any photographic scenario. The L-Mount Alliance expands this scope of possibilities even further, by giving SL2 photographers access to L-mount-compatible lenses from Sigma and Panasonic.
Maestro III processor for ultra-fast operation
The new Maestro III processor facilitates a superior operating speed that shines in many aspects of the SL2's performance. The autofocus is significantly faster and allows for a virtually lag-free shutter release in any shooting situation, which is further complemented by the new Smart AF mode, which autonomously switches between focus priority and shutter release priority. Full-resolution recordings of consecutive images are possible at 10 frames per second with the focal plane shutter, and 20 frames per second with the electronic shutter. Thanks to two UHS-II-compatible SD card slots, raw files can be saved simultaneously in DNG and JPEG format.
Leica EyeRes® viewfinder with even higher resolution
The camera's electronic viewfinder now boasts a resolution of 5.76 megapixels, allowing for a large, entirely natural-looking viewfinder image. Simultaneously, the experience is further enhanced when using the touchscreen, which has increased in size to a 3.2-inch diagonal, and now offers a significantly higher resolution of 2.1 megapixels.
Perfect tool for cinematographers
In addition to its great appeal for photographers, the Leica SL2 speaks the language of cinematographers, as the camera is able to record up to 60 frames per second in Cine 4K mode, and up to 180 frames per second in Full-HD mode. Activating Cine mode transforms the SL2 into a manually controlled cine camera as ISO becomes ASA, the shutter speed is marked in degrees on the rotary disk shutter, and the f-stops indicating the aperture ratio are replaced by T-stops, which measure the actual amount of light transmitted through the lens. Connecting audio equipment to the Leica SL2 no longer requires the use of adapters, as the camera now features a build in headphones and mic jack, complemented by a fully-fledged HDMI connector for external monitors.
The Leica SL2 is available in Leica Stores and Leica Boutiques beginning November 21, 2019, at a recommended retail price of $5,995.
RELATED ARTICLES
LATEST EQUIPMENT
Be the first to add a comment to this article.
Newsletter
Travel with us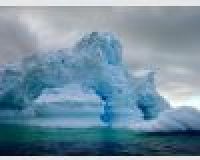 Antarctica
Plan Your Adventure >
Featured Photographer
Todd Winner
Photographer
Todd began diving and creating underwater images in 1990. Since that time he has had the honor of receiving numerous international awards for underwater and travel photography.