News
Larry Smith - The Biggest Footprint
It's only been a few days and a lot has been said about Larry Smith. IIt's no great surprise to us, and definitely no great surprise to anyone who ever met him. This was a man who had a profound affect on the diving world.
We all know he was the the world's best spotter, able to cruise around a reef and point out the most amazing of small critters to whoever was close by. It was always such a laugh to see that twinkle in Larry's eye as a diver's mask was raised to his, full to bursting with astounded eyes. He would just know that the diver was thinking, "how the hell did he see THAT!" And you could sit close by smirking, knowing you had been exactly the same the first time he took you on a dive.
And what about those times when he used to gather the group onto a patch of barren seabed, get out that radio aerial and start tapping the ground. Did anyone ever know you could tame a mantis shrimp before you saw Larry getting them to do cartwheels!
Of course, he was also the consummate professional, running resorts and boats like clockwork, managing crews and guests with a firm hand but a friendly one. Always ensuring that everything was just so.
Taking time to reflect on the man though, we have started to see past these obvious moments, delightful memories though they are. What sits strongest for me was his amazing capacity to look at the people he came into contact with and turn that moment into something special. Larry had this singular capacity to instinctively know where the dive, the day, lay for them.
For me, it was all about the reef. He recognized my drive to understand the sea even before I knew it myself. He was an amazing teacher, the person who handed me the understanding, and instilled my deep love, of what makes a reef work.
For Shaun, it was Larry's capacity to understand the requirements of a fledgling underwater photographer, taking the time to encourage, looking out for the best of subjects and making sure he could capture the moment.
As time went on, he was instrumental in our joining the ranks of dive journalism, always keeping tabs on us, introducing us to people he knew we would like. Some of our dearest friends came from this relationship and it's funny to think it all comes from just one accidental moment in time - when we were passing through Manado and heard about a new resort. Kungkungan wasn't even properly open when fate took us there and we crossed paths with this one incredible man.
We saw Larry and Dewi just a few months ago. We gossiped for ages, caught up, compared notes. We joked how our mutual red locks were heading towards grey and realized we were staring to look like siblings! As he was leaving, he took hold of our book and said, "wow guys, just look at you now". He said he was so proud of us, to have had a small part to play in our lives and careers. Yet Larry, you had a huge part in our lives and we hope we thanked you enough. We will miss you.
- Beth and Shaun Tierney, March 23, 2007, www.seafocus.com
RELATED ARTICLES
LATEST EQUIPMENT
Be the first to add a comment to this article.
Newsletter
Travel with us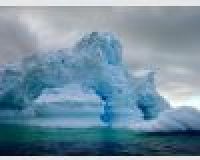 Antarctica
Plan Your Adventure >
Featured Photographer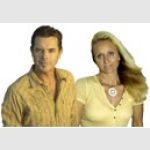 Claudia Pellarini
Expert Photographer
Claudia Pellarini is an underwater photo and video pro based in the Bahamas. She is the manager of Fin Photo at Stuart Cove's, one of the most progressive underwater photo and video centers in the diving world. Through the...