News
July Contest Reminder: Final Days to Enter Monthly Contest
If you've been waiting until the last minute to enter DPG's July Monthly Contest, time is running out. In fact, the deadline is midnight EST on July 31!

The theme for July is "Cephalopods" and the prize is a Subsee Magnifier from Reefnet valued at $225!). So enter your favorite shots of slippery cephalopods – such as squid, octopus, cuttlefish, and nautilus – for the chance to win this amazing prize and the glory of the DPG contest!
Entering is easy: use our simple image uploading system to enter an image or select a picture from one of your existing DPG galleries. You can enter up to three images per contest; and best of all, it's totally FREE!
Click here
for a full set of rules and guidelines.The deadline for entering this month's contest is July 31. So let's see what you got!
More on the SubSee Magnifier and Adapter
ReefNet's SubSee Magnifier is a high-quality close-up lens specifically designed for underwater photographers and videographers. It may be used on its own or mounted in a SubSee Adapter for maximum convenience. Its features include:
Large Diameter
: A 52 mm diameter lens offers a wide field of view compatible even with full-frame DSLR cameras (36 mm x 24 mm sensors).
Multiple Power Options
: Available in either +5 or +10 diopter versions. Choose the power best-suited to your style of photography, or get both for the most flexibility. The +10 version can increase your camera lens' magnification by up to 3.5x!
Sealed, Multi-element, Coated Optics
: Because SubSee's optics are air-sealed, they retain full power underwater. Multiple lens elements (either 2 or 4 depending on strength) virtually eliminate pincushion distortion and chromatic aberration. Furthermore, anti-reflective coatings on all lens surfaces increase image brightness.
Standard 67 mm Mounting Thread
: The SubSee Magnifier offers an industry-standard 67 mm thread. Screws directly onto many underwater housing ports!
The SubSee Adapter
The SubSee Adapter affords the underwater photographer the highest level of shooting convenience. Once the SubSee Magnifier is inserted, it can be swung into or out of place in seconds.

The lens is removable for use as a handheld magnifier, and the lens mount is interchangeable to accommodate optics of various sizes and powers.

Each SubSee Adapter is custom made to fit your particular camera housing and port configuration. Adapters for all popular DSLR, compact digital, and video housings have already been designed, including:

• 10Bar
• Amphibico
• Aquatica
• Athena
• Canon
• Gates
• Hugyfot
• Ikelite
• Jonah
• Light & Motion
• Nexus
• Olympus
• Patima
• Sea & Sea
• Seacam
• Sealux
• Seatool
• Subal
• Top Dawg
• and more...

What makes the SubSee Magnifier and Adapter combination the best underwater close-up system? Consider the following:

Size and weight - It is less than half the weight of most close-up adapters, and is considerably more compact.
Power - The sealed +10 diopter version is the most powerful in the industry.
Modularity - Both the swinging adapter arm and the SubSee optic are interchangeable to accommodate different magnifier sizes and strengths.
Convenience - The hinged arm keeps the magnifier in place when you need it and out of the way when you don't.
Versatility - The SubSee Magnifier can be removed for use as a handheld magnifier.
RELATED ARTICLES
LATEST EQUIPMENT
Be the first to add a comment to this article.
Newsletter
Travel with us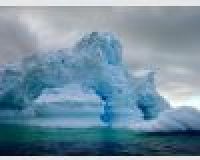 Antarctica
Plan Your Adventure >
Featured Photographer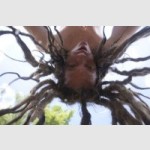 Ric Frazier
Expert Photographer
Born and raised in Texas, Ric's photographic journey began with participating in and shooting the skateboarding scene. Many scrapes and scars later, swimming with the sharks seemed like an equally stimulating experience....