News
Insta360 One R Modular Camera Announced
By Ian Bongso-Seldrup, January 9, 2020 @ 12:00 AM (EST)
The Insta360 One R has been officially launched at CES in Las Vegas. The modular camera system offers interchangeable lens modules that allow it to be used either as a 360-degree camera or a traditional GoPro-style action camera.
Three lens modules are on offer: the 4K Wide-Angle Mod, which features a 16.4mm equivalent focal length lens and records up to 4K/60p and 1080/200p video; the Dual-Lens 360 Mod, which captures spherical video at 5.7K resolution; and the 1-Inch Wide-Angle Mod—co-engineered with Leica—which boasts a 14.4mm equivalent focal length lens and offers 5.3K/30p, 4K/60p and 1080/120p recording. Out of the box, the One R is waterproof to 5 meters (16.4 feet), and the addition of the Dive Case allows you to go down to 60 meters (197 feet).
A mounting base ties the modules together, while the core module, with its touchscreen LCD, can face forwards or backwards for selfie videos. Each of the lens modules benefits from Insta360's FlowState stabilization, while both raw recording and H.265 video encoding are on offer.
The Insta360 One R 4K Edition, which costs $300, includes the 4K Wide-Angle Mod, Core and Battery Base. The Twin Edition gives you the 4K Wide-Angle Mod plus the Dual-Lens 360 Mod and costs $480. Finally, the 1-Inch Edition comes with the 1-Inch Wide Angle Mod alone and is priced at $550.

---

PRESS RELEASE
Insta360 ONE R Is an Adaptive Action Cam Co-Engineered with Leica
AI-powered Auto Frame makes editing 360 video easy.
Innovative camera maker Insta360 today announced ONE R, an adaptive action cam whose unique interchangeable-lens design enables 360-degree capture, standard 4K wide-angle capture, and use of a groundbreaking 5.3K 1-inch sensor — all with a single device.
The concept is simple — one battery, one processor and a selection of quick-swapping lens Mods. In an instant, ONE R transforms from a dual-lens 360 shooter to a standard action cam. ONE R currently offers three ways to shoot with three available lens Mods — the Dual-Lens 360 Mod, the 4K Wide-Angle Mod and the 1-Inch Wide Angle Mod co-engineered with Leica.
The 1-Inch Wide Angle Mod achieves the best performance ever in an action camera, combining a 1-inch sensor with the legendary optical expertise of Leica and 5.3K resolution — in a compact, rugged body backed by Insta360's signature FlowState stabilization.
ONE R is available to order today via Insta360.com and select retailers worldwide, including Best Buy.
The right tool for every job.
ONE R is designed to give creators, athletes and adventurers a single tool that can adapt to any shoot.
In terms of creative freedom, nothing beats a dual-lens 360 camera. It unlocks the ability to reframe shots after the fact, ensures that users never miss the action, and enables unique techniques such as drone-like aerial angles. But for scenes in which action is concentrated in one direction, a reframed shot from a 360 camera still doesn't achieve the same level of quality and resolution as a specialized single-lens shooter.
These two camera formats have unique strengths and tradeoffs — just as telephoto and wide-angle setups on an SLR camera have equal but opposite strengths. The only way to take advantage of both formats is with an easy, efficient way to switch from one to the other on the fly. ONE R is just that.
Best quality ever in an action cam.
ONE R redefines what's possible with an action cam. Each of its three available Mods unlock breakthrough imaging and quality.
Dual-Lens 360 Mod: This Mod supports 5.7K capture on two lenses that cover every direction at once. It enables a real-time 360-degree preview on ONE R's touchscreen, while innovations like Color Plus, HDR video and Night Shot achieve the best color accuracy and low-light performance in any consumer 360 camera.
4K Wide Angle Mod: Ready for 4K@60fps, this Mod captures crisp, vibrant, stabilized action and supports up to 8x slow mo. Its reversible design lets you flip the touchscreen from back to front in a snap — perfect for getting real-time feedback when filming yourself.
1-Inch Wide Angle Mod co-engineered with Leica: This Mod achieves a level of quality never before seen in an action cam. The 1-Inch Wide Angle Mod uses a best-in-class 1-inch sensor to capture brilliant 5.3K video and 19MP photos even in complex lighting conditions. Premium performance in a device that's ready to go anywhere — the 1-Inch Wide Angle Mod is a game-changer.
Leica worked closely with Insta360 on the optical engineering and industrial design of the 1-Inch Wide Angle Mod, and contributed its unmatched expertise in image quality and color reproduction.
Smooth moves. Even in the dark.
The ONE R uses a fully upgraded FlowState stabilization algorithm to achieve gimbal-like stabilization whether you're shooting in 360 or with a standard wide angle. Using a smart scene-detection algorithm, ONE R outclasses the competition with stabilization that holds steady even in low-light scenes.
Waterproof whenever.
ONE R is IPX8 waterproof to depths of 5 meters (16.4 feet) straight out of the box. For those who want to go deeper, a Dive Case enables descents of up to 60 meters (197 feet).


Voice control.
Voice control lets you control ONE R with a few simple commands. If ONE R is mounted on a helmet or out of reach, just give it a shout.
Auto Frame changes the game.
The best thing about shooting 360 video is that you capture an infinite number of possible angles and edits. The worst thing about shooting 360 video is that you capture an infinite number of possible angles and edits. If only there were some kind of artificial intelligence that could analyze a scene in every direction at once to find the most interesting moments and angles.
Enter Auto Frame. Insta360 has developed its own computer vision algorithm to identify the best parts of any 360 video and recommend them to creators. There's still plenty of choice, but the ONE R app's Auto Frame feature helps you quickly narrow down the shots worth considering and does the reframing for you.
Deep Track.
AI-powered computer vision also enables ONE R's mind-blowing tracking capabilities. When editing 360 video, creators can simply select a subject to follow with a tap. The ONE R app will automatically keep it locked in center-frame. Even if a subject is obscured by an obstacle, ONE R's algorithm will remember it and start tracking again as soon as it reappears.
And if you don't want to wait for post-production to choose your subject, you can also use Deep Track in real time. ONE R's unique "Point to Track" feature lets you lock onto a subject with the voice prompt "Mark that!". The next time you connect to your camera, you'll get an automatically reframed shot that follows your chosen subject — it's like having a cameraman with you wherever you go.
No drone. No problem.
ONE R brings back Insta360's endlessly fun and versatile Invisible Selfie Stick feature. Easily capture aerial angles and video-game-style third-person views by making your camera grip invisible. Invisible Selfie Stick is only supported when using the Dual-Lens 360 Mod.
Low light. Done right.
ONE R offers a range of both hardware and software upgrades to achieve best-in-class low-light performance. New Night Shot mode captures low-light photos that pop, while automatic de-noising preserves detail in low-light video.
ONE R also supports HDR modes for both photos and video, and creators can take advantage of Color Plus to do an automatic, one-touch color grade that brings out brighter, more vibrant hues.
When it comes to color reproduction and low-light performance, the 1-Inch Wide Angle Mod co-engineered with Leica is in a class of its own. Its 1-Inch sensor brings out highlights and shadows in vivid detail. Vloggers will be tempted to leave the rest of their kit at home.


Sounds good.
Every ONE R build comes standard with two onboard mics and an automatic wind-reduction algorithm that achieves great sound straight off the camera. However, its USB Type-C port and top-mounted Accessory Shoe also allow for easy third-party 3.5mm mic connection.
Infinite possibilities.
The ONE R app comes with a range of new editing features designed to help creators take advantage of all its capabilities. The TimeShift hyperlapse effect popularized by ONE X can now be completed with a couple taps, and a new pose-detection algorithm lets creators instantly identify and extract every frame of a clip in which they strike a similar posture — enabling mind-bending stop-motion effects that used to take hours of work.
New Starlapse mode automatically calibrates exposure settings to capture stunning time-lapses of the night sky — creators just pick a time and a place and hit record. The ONE series' signature Bullet Time effect has also been upgraded with a smart horizon-leveling algorithm.
FlashCut auto-editing.
FlashCut is the ONE R app's content-aware editing algorithm. First, it finds shots based on a theme set by the creator — like food, travel or pets. Then it combines them on beat into a stylish edit. FlashCut can filter and combine footage captured by any ONE R build — 360 or standard.
More Mods.
ONE R doesn't stop at three Mods. Its unique design enables a huge range of efficient add-ons and upgrades. The standard Battery Base can be swapped for a double-size Boosted Battery Base for extended shooting.
Meanwhile, Insta360 today also announced the groundbreaking Insta360 ONE R Aerial Edition, which offers a specialized mounting system to make supported drones completely invisible and captures an unobstructed, airborne 360-degree view.
An Edition for every mission.
ONE R is all about choice. Creators can purchase exactly the combination of gear that suits their needs. However, Insta360 also offers a range of prepackaged Editions that give creators everything they need to get started with some of the most powerful combinations of Mods.
Insta360 ONE R Twin Edition brings together two great ways to shoot — the Dual-Lens 360 Mod and 4K Wide Angle Mod — in one convenient package for $479.99 USD; Insta360 ONE R 1-Inch Edition comes standard with the premium 1-Inch Wide Angle Mod co-engineered with Leica, and retails for $549.99 USD; and Insta360 ONE R 4K Edition offers creators all they need to enjoy the versatile 4K Wide Angle Mod for $299.99 USD.
More details on ONE R can be found at Insta360.com.
RELATED ARTICLES
LATEST EQUIPMENT
Be the first to add a comment to this article.
Newsletter
Travel with us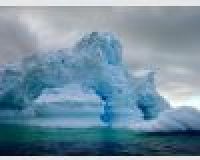 Antarctica
Plan Your Adventure >
Featured Photographer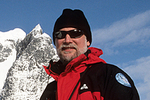 Chris Weaver
Expert Photographer
As a certified scuba diver since 1978, Chris Weaver has made hundreds of dives with his childhood friend Michael Salvarezza, taking photographs of their experiences in remote locations ranging from the temperate waters of Cocos...