News
Inon Announces Z-330 and D-200 Type 2 Strobes
By Ian Bongso-Seldrup, June 8, 2021 @ 03:00 AM (EST)
Inon has announced new versions of its Z-330 and D-200 strobes. The "Type 2" strobes each feature a new "fly-eye" inner surface on the dome lens that suppresses "uneven light distribution to deliver ideal circular lighting." The company says that the new dome doesn't compromise strobe power or reduce beam angle, which is rated at 110 degrees underwater. The "fly-eye" surface also has the effect of widening the beam of the strobes' built-in focus lights.
The redesigned domes of the Type 2 units are the main thing that differentiates the new strobes from the old. We asked Inon if users will be able to upgrade from Type 1 to Type 2, and the company confirmed that this will indeed be possible—mainly by changing the dome—with the (charged) upgrade being conducted by dealers that offer servicing. If an upgrade can't be done by a dealer, users will have the option of sending their strobes to Inon for the upgrade. Interested users should contact Inon.
The Z-330 Type 2 and D-200 Type 2 strobes will be available from June 10th. Please talk to your local Inon dealer for pricing information.

---

PRESS RELEASE
We are pleased to announce the official release of "Z-330 Type2" and "D-200 Type2" on June 10, 2021.
The Type2 strobes are equipped with a newly designed fly-eye dome lens capable of suppressing uneven light distribution to deliver ideal circular lighting.
Z-330 Type2
JAN/EAN code: 456212143 851 4
D-200 Type2
JAN/EAN code: 456212143 893 4

Features
The newly designed dome lens has carefully arranged fly-eye inner surface which suppresses uneven lighting without sacrificing strobe power and beam angle (110 degree underwater) generated by INON patented T-configuration flash tubes.

Fly-eye dome lens

220 Lumen Wide Target Light

Focus light comparison underwater

The shutter-linked Focus Light delivers the same 220lm and its beam angle gets widened through the newly designed dome lens. Same power with increased beam angle works well in various conditions.

RELATED ARTICLES
RELATED PRODUCTS
Be the first to add a comment to this article.
Newsletter
Travel with us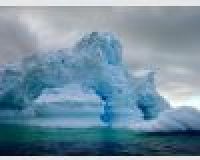 Antarctica
Plan Your Adventure >
Featured Photographer
Annie Crawley
Expert Photographer
Annie Crawley has lived and worked around the world for the past 15 years from Indonesia to Galapagos, Belize to Papua New Guinea. Originally from Chicago, Annie now lives in Santa Barbara CA. Annie works as a producer,...