News
Ikelite Unveils Updated DS160 II Strobes
By Ian Bongso-Seldrup, December 7, 2021 @ 06:30 AM (EST)
As well as announcing the refreshed DS51 II strobe, Ikelite is introducing the high-powered DS160 II—an update to the company's much-loved DS160—alongside the new DS162 and DS230.
As Ikelite explained in their video that DPG featured during our DEMA coverage, the DS160 II, DS162 and DS230 share the same form factor and offer the same updated ergonomics: The dials are larger and taller to make them easier to use when wearing thick gloves, and they're now easier to see thanks to a new reflective detail. All the new models feature a new (black-colored) hard-anodized aluminum bulkhead rather than the nickel-plated brass used on current strobes.
According to the U.S. company, re-engineered circuitry allows the DS160 II to deliver a recycle time of less than a second from full power discharge (compared to the 1.5 seconds of the DS160). In addition, with a minimum recycle time of 0.1 seconds, per Ikelite, the "DS160 II and DS162 are among the very few underwater strobes in the world to support burst shooting at over 10 frames per second." Conveniently, the DS160 II strobe body is still compatible with the older NiMH battery pack for the DS161, DS160, and DS125, as well as the new battery pack for the DS230.
Other specifications haven't changed. The DS160 II offers the same 160Ws maximum power (guide number of 24), 10 stops of manual control in half-stop increments, 110-degree beam angle (with included diffuser), and 205-lumen LED modeling light. Electrical triggering is standard (with a fiber-optic adapter as an option), and adding the appropriate converter allows you to make use of Ikelite's TTL strobe exposure.
Priced at $995, the DS160 II is on pre-order for late December from retailers such as Backscatter.

---

When purchasing underwater photography equipment like the products mentioned in this article, please support DPG by supporting our retail partner—Backscatter.com.
---

PRODUCT INFORMATION
DS160 II 160Ws TTL Underwater Strobe
Three factors define professional grade lighting: Quality of Light, Speed, and Dependability.
Professional quality light for wide angle and macro
Fastest recycle time
Over 15% lighter than aluminum body strobes
Made in USA

"I've spent months shooting underneath the Antarctic ice in the past 20 years, including filming for the BBC Life series. Ikelite strobes have been the only ones I found to be dependable enough for professional use in the harshest conditions on Earth." – Norbert Wu

Performance When It Counts, Every Time
The DS160 underwater strobe is the long-standing choice of professionals who need a strobe that can be relied on to perform over and over. No strobe on the market today comes close to the number of hours of factory and field testing as our DS160-series, including under the Antarctic ice.

Norbert Wu's underwater photography has appeared in thousands of books, films, and magazines. He was awarded the Antarctica Service Medal of the USA for his contributions to exploration and science in the U.S. Antarctic Program. He trusts Ikelite DS160-series strobes for his extensive fieldwork including time-lapse photography projects under the Antarctic ice. Photo © 2021 Norbert Wu

Quality of Light in a Lightweight Package
Our proprietary circular flashtube design and soft white powder coated reflector produce a quality of light that is widely accepted as the perfect choice for professional wide angle underwater photography.
A custom formulated ABS-PC blend make the strobe fundamentally corrosion-proof and over 1/2 lb (237 g) lighter than aluminum-body strobes.
The DS160 beam is designed for proper spread and color temperature without adding a light-reducing diffuser. The optional Dome Diffuser # 4069.2 is available to extend the spread of the light with only a half-stop reduction of apparent brightness.
Read More: The Next Generation of Professional Underwater Strobes

"I have been shooting Ikelite strobes for over 40 years. 95% of my library of over 300,000 images have been shot with DS160's and DS161's or there predecessors. The remaining 5% are available light. From back in my days shooting in British Columbia until now I have always relied heavily on full frame fisheye lenses for my wide angle photos and these can be challenging to properly light. The clean wide angle of coverage of these strobes have been essential to my success with these images." – David Fleetham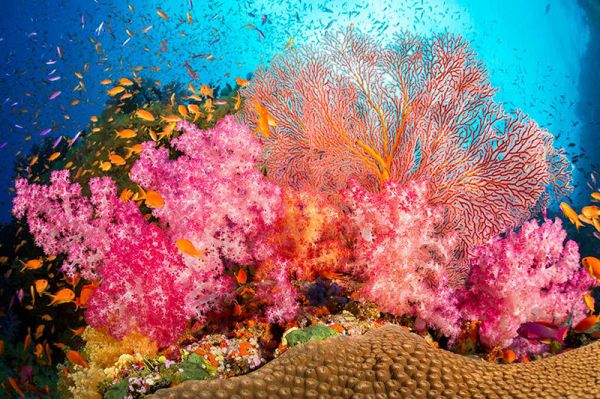 David Fleetham is one of the most published underwater photographers in the world. His portfolio of over 200 magazine covers includes the only underwater image ever to appear on the cover of LIFE magazine. His work has taken him on several National Geographic assignments and his images are sold for use all over the world thousands and thousands of times each year. Photo © 2021 David Fleetham

Change Settings without Taking your Eyes off your Subject
Life moves quickly underwater and you need to be able to react instantly when your lighting needs change. Shooters who use manual strobe exposure settings prefer our large, click-stop dial controls which provide intuitive, tactical feedback of exposure setting.
The robust dial controls are now even larger and taller for comfortable use with even the thickest gloves. A slide lock prevents the strobe from accidentally being turned on when not in use.

"I often need several strobes for my work in underwater caves. I have been using Ikelite strobes since about 1988, having exhausted several generations (and two color schemes)! Ikelite has always offered a robust build, high power and reliability. That is very important to me in the field." – Jill Heinerth

Jill Heinerth is an underwater explorer, writer, photographer, speaker, and filmmaker. A pioneer of technical rebreather diving, she has led expeditions into icebergs in Antarctica, volcanic lava tubes, and submerged caves worldwide. Jill is the first Explorer-in-Residence of the Royal Canadian Geographical Society. Her memoir, INTO THE PLANET, has been lauded by the Wall Street Journal, Oprah Magazine, and the New York Times. Her children's book THE AQUANAUT is a Blue Ribbon Selection for Dolly Parton's Imagination Library. Jill is a Fellow of the International Scuba Diving Hall of Fame, Underwater Academy of Arts and Sciences, Women Divers Hall of Fame and the Explorers Club, which awarded her with the William Beebe Award for ocean exploration. Photo © 2021 Jill Heinerth

Flash, Recycle, Repeat
Your strobe is only as powerful as the batteries that drive it. Commercially available batteries do not have the low internal impedance required for truly fast recycle times. Even the best rechargeable AA batteries are sluggish in high-powered strobes and only get slower and weaker as their charge drains.
Our custom rechargeable cells power high frame rate firing from the first shot to the last. These premium quality industrial grade NiMH cells have been proven to out perform alkaline and lithium cells in real world underwater conditions, including the temperature fluctuations and storage conditions of the photographer diver. While 5 years is the average lifespan of a rechargeable pack, we routinely talk to shooters who are happily using 10-15 year old NiMH battery packs.
The battery pack attaches quickly and easily with a unique toggle lock that prevents accidental floods. You don't even need to lubricate the o-ring. The strobe front is compatible with older NiMH Battery Packs # 4066.5 or the DS230 Strobe Battery Pack # 40066BK.

"Underwater photography is the art form manipulating light to create the scene in our mind's eye. DS160 series strobes equip me with enough high quality light in my arsenal to match even the strongest of ambient light conditions – from lighting foreground subjects under backlit sun balls to illuminating the tiniest of details on the translucent tentacles of anemones. But most importantly, when these strobes are paired with an Ikelite TTL converter, I no longer need to focus on adjusting my strobe power to subjects that move faster than my fingers; the strobes does this for me. This allows me to focus on what's most important to any scene – composition. In a trip to the Revillagigedo Archipelago, I was fortunate enough to witness hundreds of the ocean's top predators and nailed each shot time and time again. With quick recycle times and accurate TTL, the only time I touched my strobes was to adjust position and paint the light the way I wanted it in a scene." – Nirupam Nigam

Nirupam Nigam is a dedicated underwater photographer and fisheries scientist. He is the Editor-in-Chief of the Underwater Photography Guide and the Marketing Director at Bluewater Photo

The Proven Leader in Underwater Lighting
Ikelite was the first to introduce these underwater strobe technologies which are considered standard today: aiming lights, interchangeable cords, removable battery packs, smart charging, battery power indicators, wireless TTL slave sensors, built-in video lights, and TTL communication with digital cameras.
We have the longest track record in the design and manufacture of professional strobe lighting for underwater use. We offer the only underwater strobes designed and manufactured in the USA and distributed worldwide to over 95 countries.

"So many things make me want to scream through my regulator while I'm taking photos underwater; sometimes in frustration, sometimes in glee. A goal of mine is to avoid those frustrations as much as possible; so while I cannot always choose my subjects or diving conditions I can choose my equipment. Lighting is the most essential aspect for me in underwater photography, I rank this higher than the camera system I am working with. I chose Ikelite strobes. It's like the goldilocks of lighting: just right! Quality of light, speed, reliability, consistency, durability, ease of use; it's all there in Ikelite strobes. I've been working as a pro in the dive industry for over a decade, I've seen/worked with a lot of camera systems and set ups in my time and in all my experience nothing manages to deliver like the Ikelite DS160 strobes. They are my top pick and what I recommend to my photo students and divers." - Caitlin Hale

Caitlin Hale started out with a PADI Digital Underwater Photography Course and her passion bloomed from there. Caitlin went on to start the Photography Department at Dive Friends Bonaire and channels her love for photography into an enthusiasm for teaching visitors how to get results, fast. Photo © 2021 Caitlin Hale

Specifications
Depth rating: 100 meters (330 feet)
Power: 4 to 160 Ws
Coverage angle: 110º with included diffuser
Power control: 10 stops in 1/2-stop increments
Modeling light: 205 lumen LED
Color temperature: 4800K
Guide number at 1m (ISO 100): 24 full power
Flashes per charge: 300 to thousands dependent on power setting
Recycle time: 0.1 to 1.0 seconds dependent on power setting
Electrical sync connection: Ikelite ICS 5-pin bulkhead
Battery: 7.2V 3300mAh NiMH rechargeable
Dimensions: 91 mm diameter x 179 mm length (3.6" x 7")
Weight with battery: 1243 grams (2.7 pounds)
Buoyancy: Slightly negative in salt water

In the Box
DS160 Strobe Front # 40160X
Rechargeable NiMH Battery Pack # 40066GY
Battery Pack Cover # 0591.4
Smart Charger for NiMH with USA Plug # 0083.92 (or 0083.93 Euro Plug / 0083.94 UK Plug / 0083.95 Australian Plug)
Diffuser # 0591.3
1" Ball Mount # 4081.4 (installed)
Waterproof bulkhead cap # 9104.7
Silicone lubricant 1cc tube
2 year limited warranty

Product # 40160US
$ 995.00
RELATED ARTICLES
LATEST EQUIPMENT
Be the first to add a comment to this article.
Newsletter
Travel with us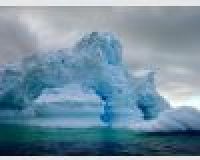 Antarctica
Plan Your Adventure >
Featured Photographer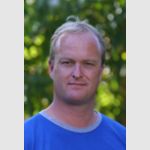 Zac Macaulay
Expert Photographer
A London based underwater photographer shooting for 20 years for clients as diverse as Diesel, Boots the Chemist, the BBC and The Sunday Times. He trained under the expert tuition of Mike Portelly, and does a lot of work for...