News
Ikelite Shipping Updated DS51 II Strobes
By Ian Bongso-Seldrup, December 7, 2021 @ 06:30 AM (EST)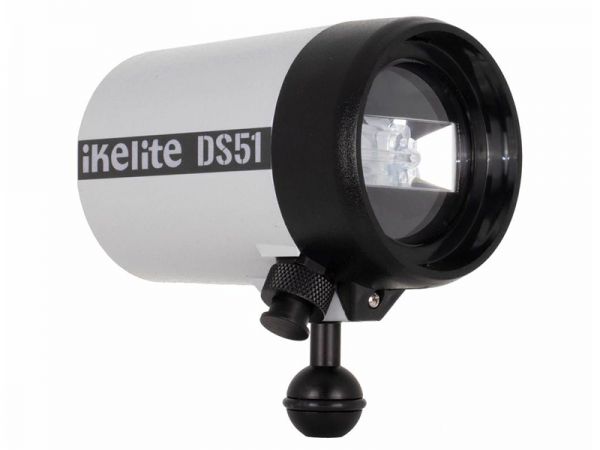 While Ikelite decided not to attend this year's DEMA Show, the company had plenty to tell DPGers in its recent video detailing its new products. Most significant among them were new additions to its popular strobe line. The "baby" of these new offerings is the new DS51 II strobe, which is shipping now. The new DS160 II is on pre-order for late December, while the new DS162 and DS230 are on pre-order for February 2022 release.
Replacing the venerable DS51, the new strobe has the same compact dimensions but is considerably lighter (15oz vs 20oz) and is now depth-rated to 330ft (100m), compared to the 300ft (90m) rating of its predecessor. Weight reduction is achieved, in part, by the introduction of a new (black-colored) hard-anodized aluminum bulkhead as opposed to the nickel-plated brass used on current models. The new strobe has also undergone some cosmetic updates to make it easier to see the power/exposure mode dial.
Otherwise, the new model offers the same great specs that made its predecessor many shooters' strobe of choice for macro and close-focus wide-angle situations, and all but the most expansive wide-angle scenes. As well as the possibility of using Ikelite's industry-leading automatic strobe exposure (by adding the appropriate TTL converter), you get a maximum output of 50Ws (guide number of 17) plus six stops of manual control—in half-stop increments. Electrical triggering is standard, via ICS-5 connector, and you have the option of adding a fiber-optic converter. As with all Ikelite's DS-series models, TTL circuitry is powered by the strobe, so you don't have to worry about separate batteries.
Shipping now from retailers such as Backscatter, the DS51 II is priced at $495.

---

When purchasing underwater photography equipment like the products mentioned in this article, please support DPG by supporting our retail partner—Backscatter.com.
---

PRODUCT INFORMATION
DS51 II 50Ws TTL Underwater Strobe
Light is the most important thing you can add to improve your underwater photos. The second most important thing is the right amount of light.
Clear view of battery compartment seal
Weighs less than 1 pound
TTL and remote slave options
Made in USA
Travel Ready
If size and weight are your primary deciding factors, the DS51 II is for you. The DS51 II is one of the smallest and lightest strobes in its class weighing in at less than one pound (443g) per strobe. The compact size makes it simple to position the strobe for macro, super macro, and close focus wide angle.
Read More: Why You Need Strobes Underwater

"So many things make me want to scream through my regulator while I'm taking photos underwater; sometimes in frustration, sometimes in glee. A goal of mine is to avoid those frustrations as much as possible; so while I cannot always choose my subjects or diving conditions I can choose my equipment. Lighting is the most essential aspect for me in underwater photography, I rank this higher than the camera system I am working with. I chose Ikelite strobes. It's like the goldilocks of lighting: just right! Quality of light, speed, reliability, consistency, durability, ease of use; it's all there in Ikelite strobes. They are my top pick and what I recommend to my photo students and divers." - Caitlin Hale

Caitlin Hale started out with a PADI Digital Underwater Photography Course and her passion bloomed from there. Caitlin went on to start the Photography Department at Dive Friends Bonaire and channels her love for photography into an enthusiasm for teaching visitors how to get results, fast. Photo © 2021 Caitlin Hale

Egonomics
You won't need a pair of tweezers to set the DS51 strobe. The strobe power/exposure mode switch is prominent on the rear of the strobe with a bright white detail makes it easy to see where it's pointing.
When used in TTL mode together with a compatible TTL converter, your camera will meter the scene and adjust strobe power automatically.
True TTL Exposure
TTL flash exposure takes advantage of your camera's sophisticated light metering system to automatically adjust flash output. In TTL flash mode the camera triggers a pre-flash - before the image is captured - and uses information it receives back to adjust output in time for the photo. Our line of proprietary TTL converters translates this signal for correct flash exposure underwater with Ikelite DS strobes. Simply leave the strobe in the TTL setting and focus on composition and camera exposure settings.
The advantages of TTL metering are far greater than simply variable flash output. TTL improves recycle time, enables burst shooting, and saves battery life of both your camera and your strobe. TTL is critical when shooting fast-moving subjects both large and small.
Read More: TTL Converters
Read More: Getting Correct Exposure with the Olympus Tough TG-5 and TG-6
Read More: The Myth of TTL Strobe Exposure Underwater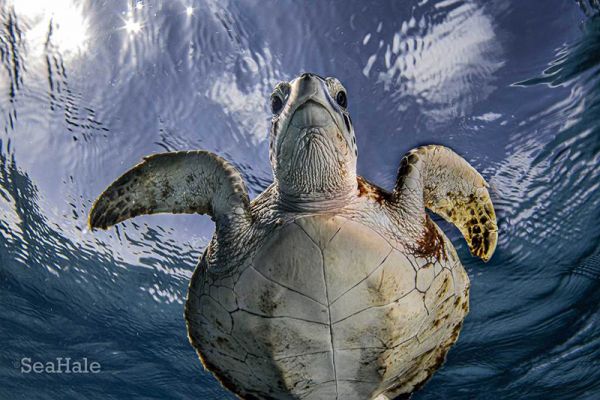 In this situation, the turtle would be silhouetted without the flash of a strobe hitting its underside. When you're shooting a fast moving subject like a turtle, your distance-to-subject is changing constantly. TTL strobe exposure is essential because it's impossible to manually change strobe settings as quickly as the turtle is moving. Photo © 2021 Caitlin Hale Dive Friends Bonaire

Mix and Match
Most shooters choose a one or two DS51 II strobes for macro and dual DS51 II strobes for wide angle. Combining the DS51 with brighter strobes like the DS160 II, DS162, or DS230, can also add depth and contrast to your images. Attach the less powerful strobe as a secondary when mixing strobes of different intensity.

Flexibility in Triggering
The DS51 II supports a wide variety of triggering methods to fit virtually any application in, out of, and around the water.
Trigger the DS51 II directly from your camera using either an electrical sync cord with ICS-5 plug or by adding an optional fiber optic converter. The DS51 II supports exposure communication with most popular camera models using our line of high-accuracy TTL converters.
Remote triggering is supported by both optional extension cords and/or optical slave converter. Position your strobes at a distance from your camera for a variety of creative lighting set-ups including cave lighting, off-camera wreck lighting, and pool studio photography.
When using an optical slave or fiber optic trigger, each strobe needs its own triggering device. When using a DS Link TTL Converter, connect two strobes using a dual Y-shaped sync cord.
If you're unsure which connection is right for you, reach out to us for the right advice. We'll need to know the make and model of camera and housing you're shooting along with your shooting location and subject matter.

When lighting a macro subject it can be easy to end up with a flat looking image. If you're shooting two strobes try angling your strobes slightly differently or positioning one slightly forward of the other to improve visual dimensions. Photo © 2021 Caitlin Hale Dive Friends Bonaire

The Proven Leader in Underwater Lighting
Ikelite was the first to introduce these underwater strobe technologies which are considered standard today: aiming lights, interchangeable cords, removable battery packs, smart charging, battery power indicators, wireless TTL slave sensors, built-in video lights, and TTL communication with digital cameras.
We have the longest track record in the design and manufacture of professional strobe lighting for underwater use. We offer the only underwater strobes designed and manufactured in the USA and distributed worldwide to over 95 countries.

With very small subjects you can easily get away with shooting a single compact strobe. Taken with Olympus Tough TG-6 and DS51 strobe with RC1 TTL Receiver. Photo © 2021 Caitlin Hale Dive Friends Bonaire

Specifications
Depth rating: 100 meters (330 feet)
Power: 1 to 50 Ws
Coverage angle: 80º with included diffuser
Power control: 6 stops in 1/2-stop increments
Color temperature: 5700K
Guide number at 1m (ISO 100): 17 full power
Flashes per charge: 300 to 1000 dependent on power setting
Recycle time: 0.1 to 3.5 seconds dependent on power setting
Electrical sync connection: Ikelite ICS 5-pin bulkhead
Battery: 4 AA cell alkaline, NiMH, or NiCad (not included)
Dimensions: 81 mm diameter x 119 mm length (3.2" x 4.7")
Weight: 443 grams (0.97 pounds) without batteries or mount
Buoyancy: Neutral in fresh water

In the Box
DS51 Strobe
Battery Door # 9440.45 (installed)
Diffuser # 0591.2 (installed)
1" Ball Mount # 4081.4 (installed)
Waterproof bulkhead cap # 9104.7 (installed)
Silicone lubricant 1cc tube
2 year limited warranty

Product # 40051
$ 495.00
RELATED ARTICLES
LATEST EQUIPMENT
Be the first to add a comment to this article.
Newsletter
Travel with us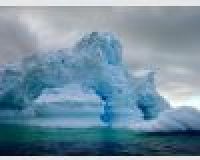 Antarctica
Plan Your Adventure >
Featured Photographer
Andre Crone
Expert Photographer
Award winning photo journalist Andre Crone started diving when he was 24 years old. He bought his first underwater camera as soon as he got his first diving license. He started his production company Elysia Productions four...