News
Ikelite Announces Housing for the Panasonic Lumix S5II and S5IIX
By DPG Editorial Staff, May 30, 2023 @ 08:30 PM (EST)
Ikelite has announced its housing for the Panasonic Lumix S5II and S5IIX. Notably, the 24MP full-frame cameras use phase detection autofocus rather than the less-reliable contrast-based AF used in the company's previous Lumix models. The two models are the same externally, but differ in terms of video specs: The S5IIX can output RAW video, capture All-Intra and ProRes formats, and record onto an attached USB-C SSD.
Ikelite's new "200DL" series housing offers a full complement of features: Dry Lock (DL) port system, ergonomically designed levers for shutter and autofocus, oversized soft-touch zoom knob, and hard-anodized aluminum buttons. You can have TTL flash exposure with Ikelite DS-series strobes when you add the optional DL3 DS Link TTL Converter; otherwise, you get out-of-the-box manual electrical triggering of strobes by Ikelite, Sea&Sea, Inon, and Retra.
The housing comes with an M16 port, which you can use to attach an external monitor/recorder, but this port only supports HDMI 1.4, with recording maxing out at 4K/30p. However, you can custom-order the housing with a large-bore M24 port, which supports HDMI 2.0, and take full advantage of the cameras' high-quality video output via the Atomos Ninja V/V+.
Shipping now, Ikelite's housing for the Panasonic Lumix S5II/S5IIX is priced at $1,795.

---

When purchasing underwater photography equipment like the products mentioned in this article, please support DPG by supporting our retail partner—Backscatter.com.
---

PRODUCT INFORMATION
200DL Underwater Housing for Panasonic Lumix S5 II, S5 IIX Mirrorless Digital Cameras
A full featured and durable waterproof housing for Panasonic Lumix DC-S5 II Mirrorless Full Frame cameras. Suitable for scuba, freediving, surf, pool, and any application in or around the water.
Pre-Dive Checks
There is no greater assurance than being able to see your camera and o-ring seal through the back of the housing. Our signature open-groove design suspends the rear o-ring in a natural position that is easier to maintain and more reliable than forcing the o-ring into a channel. Once the housing is closed you can see the o-ring form a solid, waterproof seal.
We recommend using a pump with gauge to pull a vacuum on the housing and check for leaks prior to entering the water.

Construction
Our specially formulated ABS-PC blend housing is highly durable yet significantly lighter than aluminum. The light color keeps your camera cooler when shooting in warm, sunny environments.

Lens Support
Ikelite lens ports are the lightest on the market, yet robust and capable of standing up to rough surf.
We support a wide variety of lenses. Most popular zoom lenses and select focus rings can be engaged using simple gearing that puts adjustment right at your fingertips. Zoom and focus gears differ depending on which lens you are using.
Lens ports and zoom gears sold separately. Refer to the appropriate port chart for compatibility information.
Wi-Fi Transfer
Use the camera's built-in Wi-Fi feature to download photos to another device without removing the camera from the housing. The Wi-Fi feature is only usable above water within close proximity to the connected device.

Compatibility
Unless otherwise noted, this housing does not accommodate the use of add-on grips, battery grips, eyepieces, LCD covers, or other accessories.
Differences in lens and control placement prevent other camera models from being used in or adapted to this housing. We are not aware of any other models which may be used in or adapted to this housing.
In the Box
Housing
Rear O-ring # 0132.61 (installed)
Front O-ring # 0132.45 (installed)
Zoom Gear Retainer # 75900 (installed)
Port Hole Cover # 0200.92 (installed)
Waterproof Bulkhead Cap # 9104.7 (installed)
Base with Left-Hand Quick Release Handle # 4077.67 (installed)
Tool for Zoom Gear Retainer # 0945.06
.050" Hex Key # 0945.11
Silicone Lubricant 1cc Tube

Product # 71315
$ 1,795.00
RELATED ARTICLES
LATEST EQUIPMENT
Be the first to add a comment to this article.
Newsletter
Travel with us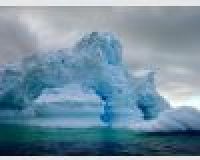 Antarctica
Plan Your Adventure >
Featured Photographer
Carlos Hiller
Expert Photographer
Carlos Hiller, 34 years old, is an artist dedicated to the painting of submarine seascapes. His paintings have traveled to diverse places all around the world- with individuals and art collectors who have bought his works. His...