News
Ikelite Announces Housing for the Sony a7C
By Ian Bongso-Seldrup, July 25, 2021 @ 08:00 PM (EST)
Ikelite has announced its housing for the Sony a7C full-frame mirrorless camera. The a7C features an a6000-series-style body but offers similar specs to the a7 III, including the same 24MP BSI CMOS sensor, 5-axis image stabilization, 10fps continuous shooting with AF, and 4K/30p video capture (albeit with a 1.2x crop).
Ikelite's new "200DL" series housing is similar to the company's other mirrorless housings: Dry Lock (DL) port system, ergonomically designed levers for shutter and autofocus, large soft-touch zoom knob, and hard-anodized aluminum buttons. The housing offers out-of-the-box manual electrical triggering of strobes by Ikelite, Sea&Sea, Inon, and Retra, as well as TTL exposure with Ikelite DS-series strobes after adding the optional DL2 DS Link TTL converter.
While an M16 accessory port is provided as standard, in an interesting development for Ikelite, you can custom-order the housing with a large-bore M24 port, which supports HDMI 2.0. This allows you to attach an Atomos Ninja V monitor/recorder, which is capable of capturing up to 4K/60p 4:2:2 10-bit video. (By comparison, the M16 port only supports HDMI 1.4, whose lower bandwidth means recording maxes out at 4K/30p.) However, the Sony a7C can only output 4K/30p 4:2:2 8-bit video over HDMI (versus 4K/30p 4:2:0 8-bit internally), so HDMI 2.0 support is somewhat moot here. Still, Ikelite's new M24 port option bodes well for future housings where HDMI 2.0 support would be a significant benefit for serious videographers.
Ikelite's housing for the Sony a7C is shipping now and priced at $1,595.

---

When purchasing underwater photography equipment like the product mentioned in this article, please support DPG by supporting our retail partner—Backscatter.com.
---

PRESS RELEASE
200DL Underwater Housing for Sony a7C Mirrorless Digital Cameras
A full featured and durable waterproof housing for Sony Alpha 1 and a7S III full frame mirrorless digital cameras. Suitable for scuba, snorkel, surf, pool, and any application in or around the water.
* Shown with optional M24 accessory port.
Lens Ports
This housing features our robust Dry Lock (DL) port system. "Dry Lock" refers to the placement of the o-ring on the outside of the port mount. This improves visibility and reduces the chances of water dropping onto your precious camera sensor. DL ports are the lightest on the market, yet robust and capable of standing up to rough surf. Attachment is quick and secure. A system of extensions can accommodate a huge variety of lenses with ease.
Most popular zoom lenses and select lens focus rings can be engaged using simple gearing that puts adjustment right at your fingertips. A large, soft-touch knob on the side of the housing makes fine tuned adjustments a breeze. Zoom and focus gears differ depending on which lens you are using. Zoom gears sold separately.
Read more: DL Port System for Sony Alpha Series Cameras

Confidence
The unique rear seal design prevents accidental twisting or stretching of the o-ring for simple and confident assembly. We have eliminated the need for an o-ring groove or channel which can trap sand, dirt, or debris. Three double-passivated stainless steel locking lid snaps are simple to use and virtually unbreakable. The clear back allows you to see the o-ring form a solid, watertight seal as it closes.

Vacuum Testing
A vacuum valve is installed standard on the side of the housing. The vacuum valve is designed to be low profile to avoid interference with controls. The optional Vacuum Pump with Gauge # 47011 allows you to draw a vacuum on the housing to check for leaks prior to entering the water.
Drawing a vacuum on the system also provides extra security at the surface of the water, especially important when using the housing in rough surf.
M16 Accessory Port
The spare M16 threaded accessory port provides an attachment point for third party accessories including HDMI bulkheads.

Optional M24 Accessory Port
This model may be customized to add a large bore M24 thread accessory port for the attachment of HDMI monitors which utilize an M24 or M28 thread (M24-to-M28 adapter required, not sold by Ikelite). It is possible to custom order the housing with the port or return the housing for after-sale modification. The port is located on the left side of the housing to reduce interference with controls.

TTL Exposure
This housings supports your choice of shooting with manual strobe exposure or adding a TTL converter depending on your application. The flash bulkhead is located on the top of the case to alleviate strain on the sync cord.
You can enjoy the fastest and most accurate TTL exposure on the market by adding the DL2 DS Link Sony TTL Converter Ikelite ST1 Hotshoe Kit # 46042 and a compatible Ikelite DS strobe. Exposure compensation can be used added or subtracted in the camera.
Read more: DL2 DS Link Sony TTL Converter Underwater Photos
Reliable locking connectors between the hotshoe and bulkhead make it easy to install the TTL hotshoe or carry back up parts when traveling to remote locations.

Ergonomics
Good ergonomics are critical when you need to concentrate on composition, focus, and proper exposure. Large, curved control levers put the most important controls right where you need them: shutter and autofocus (via the AF-ON button). This combination allows you to shoot with or without back button focus, an advanced technique that is useful for tack sharp focus of super macro and fast moving subjects. Each lever can be extended using the optional Trigger Extension # 4077.95 for perfect spacing when using a right-hand handle.
The rotating controls are all operated intuitively via premium soft-touch knobs. An oversized, lobed knob puts the zoom/focus knob at your fingertips while your left hand stays on the handle. Stainless steel, direct-drive rotating controls are virtually fail-safe and user serviceable and adjustable in a pinch.
All rear camera buttons are accessible by smooth action, hard anodized aluminum push buttons for reliable performance and easy maintenance. These controls are clearly labeled by laser engraving on the back of the housing that never fades or falls off.
Set-Up
The camera mount is front-loading for easy installation and removal. A small mounting plate attaches to the bottom of the camera and secures in the front of the housing. The camera mounting plate does not need to be removed from the camera for surface use or when changing the battery or memory cards. The mounting plate features a 1/4-20 threaded mount on the bottom so that it can be attached to a tripod on the surface.

Viewfinders
The included SuperEye Viewfinder provides an enhanced view of the camera's electronic viewfinder when viewed through a dive mask. The viewfinder removes quickly and easily for the attachment of an optional Straight Magnified Viewfinder # 6890.2 or 45° Magnified Viewfinder (Type 1) # 6891.1.
Read more: Straight vs 45 Degree Magnified Viewfinder for Underwater Shooting

Handling and Travel
The housing, tray, and handles have been optimized to reduce weight while maintaining strength and durability. The Right-Hand Quick Release Handle # 4077.02 (sold separately) can be added or removed depending on your needs. The precision machined aluminum base features 1/4-20 tripod mounting sockets and additional mounting locations for future accessories. The base and handle can be quickly removed when breaking down your system for travel.
A 1/4-20 threaded mounting point is located front and center on the housing above the lens port mount. This mount can be used to attach lightweight accessories like a focus light or GoPro camera.
If you're shooting with two strobe or lighting arms, then a top handle can be added to carry to and from the dive site. Top handles are available in a Cable Grip # 4080.07 or Aluminum Top Handle # 4080.08. The rigid aluminum version provides additional mounting points for lighting and accessories.
Adding a dedicated focus light to your top mount or strobe arm is highly recommended for more accurate autofocus in low light settings.

Durability and Corrosion-Free Performance
Our white ABS-PC blend housing provides strength and corrosion-free performance year with minimal maintenance. ABS-PC is lighter than aluminum for convenience during travel and less drag underwater. The specially formulated color deflects the sun to keep your camera running cooler, longer. Compared to black or clear housings, the light color provides superior contrast for enhanced view of the camera, LCD screen, and o-ring seal.

Made in USA
Ikelite products are designed, built and tested in the USA. We use locally sourced, top-grade materials. Our housings are built by hand and individually tested for fit and function. Every unit is water pressure tested to 200 feet (60m). We back our products with over 50 years of experience and the best reputation for service within the dive industry.
Camera Compatibility
This housing is only compatible with Sony a7C cameras as shipped by the manufacturer. Unless otherwise noted, this housing does not accommodate the use of add-on grips, battery grips, eyepieces, LCD covers, or other accessories.
Differences in lens and control placement prevent other Sony camera models from being used in or adapted to this housing. We are not aware of any other models which may be used in or adapted to this particular housing.

Ikelite DS Strobe Compatibility
Any Ikelite DS strobe may be used in manual exposure modes by attaching one or two with a compatible electrical sync cord. Current model DS strobes may be used in TTL exposure mode by adding the optional DL2 DS Link TTL Converter and an electrical sync cord.

Non-Ikelite Strobe Compatibility
SEA&SEA, INON, and Retra strobes with an electrical connection can be triggered in manual exposure modes using an electrical sync cord. Strobes without an electrical sync cord connection cannot be attached to this system unless slaved off of a hard-wired strobe.

Ikelite Non-Digital Strobe Compatibility
Older non-digital strobes featuring an ICS-5 electrical sync cord bulkhead can be used with this system in manual exposure modes.

Fiber Optic Compatibility
Fiber optic only strobes are not compatible with this installation. An external strobe must be connected by electrical sync cord.

Remote Triggering Compatibility
Strobes with remote slave capabilities may be triggered off of a flash attached to the housing by electrical sync cord. Ikelite DS strobes support remote triggering using the Optical Slave Converter # 4405 or the Water Wizard system (manufactured and sold by Aquatica).

Specifications
200' (60m) depth rating
Compatible with DL system lens ports

Controls are provided for all camera functions

1/4-20 thread base mounts with 3.5" spacing
Slightly positive buoyancy in fresh water
Actual buoyancy varies depending on choice of lens and port
Housing 4.67 lb (2121 g)
Tray with left handle 11 oz (312 g)
9 x 7.25 x 6" (229 x 184 x 152 mm) Not including
Vacuum valve included (pump sold separately)

Included Ikelite ICS-5 bulkhead connector with manual hotshoe for reliable electrical triggering of underwater strobes; Optional TTL accessories provides automatic exposure with compatible Ikelite DS strobes

Spare M16 accessory port with option to add M24 large bore accessory port

ABS-PC construction is fundamentally corrosion-resistant
Made in the USA; Individually inspected for fit and water pressure tested to depth

2 year limited warranty

In the Box
Housing
Rear O-ring # 0132.59 (installed)
Front O-ring # 0132.45 (installed)
Zoom Gear Retainer # 75900 (installed)
Port Hole Cover # 0200.92 (installed)
Waterproof Bulkhead Cap # 9104.7 (installed)
Base with Left-Hand Quick Release Handle # 4077.67 (installed)
Camera Mount for Sony a7S III # 95415
Camera Mount for Sony a1 # 95419
Tool for Zoom Gear Retainer # 0945.06
.050" Hex Key # 0945.11
Silicone Lubricant 1cc Tube

Optional Accessories
Adding an external strobe or video light enhances your photos' color and sharpness underwater. If you will be shooting below 45 ft (13m) or in an indoor pool, your photos will be predominantly blue-green without an artificial light source. Read more about strobe options

Documentation

Product # 71477
$ 1,595.00
RELATED ARTICLES
LATEST EQUIPMENT
Be the first to add a comment to this article.
Newsletter
Travel with us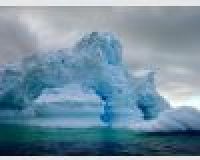 Antarctica
Plan Your Adventure >
Featured Photographer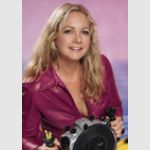 Candice Campbell
Expert Photographer
Whether shooting on dry land or underwater, Candice manages to produce breathtaking images that are dramatic and startlingly unique. In the highly competitive fields of fashion and advertising there is a compelling need to be...