News
Ikelite Announces Housing for the OM System OM-1
By Ian Bongso-Seldrup, June 16, 2022 @ 12:30 AM (EST)
Ikelite has unveiled their housing for the OM System OM-1 Micro Four Thirds mirrorless camera, the first camera from OM Digital Solutions—the company that took over the Olympus brand—and conceivably the last camera to have the "Olympus" badge on the front. While the OM-1 superficially has a lot in common with the E-M1 Mark III, it improves on the Olympus flagship in various ways—the sensor is a 20.4MP stacked CMOS design, video is captured at up to 4K/60p with no crop, and burst shooting using the electronic shutter (with AF) is a rather impressive 50fps.
While the camera's specs have changed significantly, Ikelite hasn't altered its winning formula, offering a very similar housing to that for the E-M1 III: Built around the company's Dry Lock Micro (DLM) port system, the OM-1 housing features an ABS-PC body with transparent back, an ergonomically designed shutter release (which can be optionally extended so it can be comfortably reached when using a tray and right handle), and the option to add a TTL converter for automatic exposure when using compatible DS-series strobes. Handily, it's the same DL3 DS Link TTL Converter that works with Olympus and Panasonic cameras, which allows you to switch between TTL and manual modes on the fly.
The best part about the new OM-1 housing is that it's priced the same as the E-M1 Mark III housing: $950.

---

When purchasing underwater photography equipment like the products mentioned in this article, please support DPG by supporting our retail partner—Backscatter.com.
---

PRODUCT INFORMATION
200DLM/B Underwater Housing for OM System OM-1 Mirrorless Cameras
The 200DLM/B Underwater Housing is the perfect companion allowing use of the OM System (Olympus) OM-1 mirrorless micro four-thirds cameras in or around the water for scuba, snorkeling, surf, pool, or any adventure.

OM System OM-1
Not to be confused with the 50-year-old Olympus film camera, the OM-1 is the flagship micro four-thirds mirrorless model from the new OM System brand and perhaps the last camera to carry the Olympus name up front.
No matter what you call it, the OM-1 is a powerful mid-range camera and a pleasure to use underwater. The 20.4 megapixel camera features 5-axis in-body image stabilization (IBIS), 4K/60p Ultra HD and 1080/240p video capture, and a pretty decent battery rating of 520 shots per charge (CIPA).
While you'll need a housing to take it underwater (we've got you covered), the OM-1 does boast solid weatherproofing along with an IP53 rating for dust- and splash-resistance.
Advantages of the Ikelite Housing
200 ft (60m) depth rating
Extendable shutter release lever
Extendable AEL/AFL button thumb lever for back button focus
Interchangeable Dry Lock Micro (DLM) port system including flat ports, 6"dome ports, and 8" dome ports
Corrosion-proof ABS-PC construction
Clear view back with laser engraved control markings
Ergonomic, field serviceable direct-drive controls
Accessory ports for optional vacuum system and TTL converter
Supports LCD tilt
Made in the USA

Ergonomics and handling
Good ergonomics are critical when you need to concentrate on composition, focus, and proper exposure. Large, curved control levers put the most important controls right where you need them: shutter and autofocus (via the AEL/AFL button). This combination allows you to shoot with or without back button focus, an advanced technique that is useful for tack sharp focus of super macro and fast moving subjects. Each lever can be extended using the optional Shutter Trigger Extension # 4077.95 for perfect spacing when using a right-hand handle.
All rotating controls are operated intuitively via premium soft-touch knobs. Stainless steel, direct-drive rotating controls are virtually fail-safe and user serviceable and adjustable in a pinch.
Camera buttons are accessible by smooth action, hard anodized aluminum push buttons for reliable performance and easy maintenance. These controls are clearly labeled by laser engraving on the back of the housing that never fades or falls off.
Two 1/4-20 threaded mounting points are included on the bottom of the housing for simple, rotation-free attachment of a tray and handle system. Handles provide improved ergonomics underwater and are the foundation for your lighting mounts. The Tray with Dual Quick Release Handles # 9523.64 is the most popular choice for both handling and attachment of accessories.

Set-Up
The camera mount is front-loading for easy installation and removal. A small mounting plate attaches to the bottom of the camera and secures in the front of the housing. The camera mounting plate does not need to be removed from the camera for surface use or when changing the battery or memory cards. The mounting plate features a 1/4-20 threaded mount on the bottom so that it can be attached to a tripod on the surface.

Confidence
The unique rear seal design prevents accidental twisting or stretching of the o-ring for simple and confident assembly. We have eliminated the need for an o-ring groove or channel which can trap sand, dirt, or debris. Two double-passivated stainless steel locking lid snaps are simple to use and virtually unbreakable. The clear back allows you to see the o-ring form a solid, watertight seal as it closes.

Vacuum Testing
A spare 1/2-20 threaded accessory port is provided on the side of the housing for easily installation of the optional Vacuum Kit # 47012. A vacuum kit allows you to draw a vacuum on the housing to check for leaks prior to entering the water.
Drawing a vacuum on the system also provides extra security at the surface of the water, especially important when using the housing in rough surf.

Viewfinders
The camera's large, super-bright LCD screen is viewable edge-to-edge through the back of the housing. An included optical viewfinder window blocks ambient light to improve viewing of the camera's electronic viewfinder (EVF) for both image composition and review.
Get the brightest and sharpest view of the camera's OLED EVF by adding an optional Magnified Viewfinder. The Supereye removes quickly and easily for the attachment of a Straight Enhanced Magnified Viewfinder # 6890.2 or 45° Magnified Viewfinder (Type 3) # 6891.3.
Lighting
Light is absorbed as it travels through even short distances underwater, making colors appear dull or monochromatic. To preserve the natural colors of your subject, it's important to stay within arm's reach—no more than 3-4 feet (1m) away. For the best results, we recommend adding an external flash or high-powered constant-on light if you'll be diving regularly below 15' (3m).
You can enjoy the fastest and most accurate TTL exposure on the market by adding the DL3 DS Link TTL Converter and Hotshoe Kit # 46032 and a compatible Ikelite DS strobe. Rear curtain flash synchronization is supported. Exposure compensation can be used added or subtracted in the camera.
Reliable locking connectors between the hotshoe and bulkhead make it easy to install the TTL hotshoe or carry back up parts when traveling to remote locations.
This camera does not feature a built-in flash for the triggering of fiber optic strobes.
A bright constant-on video light can be used instead of or in addition to a flash. A constant-on light is not as bright as a strobe flash. Constant-on lights do provide added versatility because they can be used for focus assist and for improved colors when shooting video.
There is a simple rule that brighter is better underwater. A high-quality lighting system can produce professional quality results.

Port System
It couldn't be more simple to change ports than this system—just press the port on and tighten three thumb screws. Feel positive reinforcement that the port is secure with simple parts you can trust in a remote location.
This housing accepts ports from our DLM Port System to accommodate a selection of the best zoom, macro, and wide angle lenses for underwater use. Our custom optical grade acrylic domes components provide the color, clarity, and durability of glass at a fraction of the travel weight and cost.

Durability and corrosion free performance
Our white ABS-PC blend housing provides strength and corrosion free performance year with minimal maintenance. ABS-PC is lighter than aluminum for convenience during travel and less drag underwater. The specially formulated color deflects the sun to keep your camera running cooler, longer. Compared to black or clear housings, the light color provides superior contrast for enhanced view of the camera, LCD screen, and o-ring seal.

Made in USA
Ikelite products are designed, built and tested in the USA. We use locally sourced, top-grade materials. Our housings are built by hand and individually tested for fit and function. Every unit is water pressure tested to 200 feet (60m). We back our products with over 50 years of experience and the best reputation for service within the dive industry.
Compatibility
This housing only accommodates the OM System OM-1 camera. Differences in lens and control placement prevent other camera models from being used interchangeably in the same housing.
This housing is only compatible with the OM System cameras as shipped by the manufacturer. Unless otherwise noted, this housing does not accommodate the use of add-on grips, battery grips, eyepieces, LCD covers, or other accessories.

Specifications
200 ft (60m) depth rating
DLM Type B port mount
Controls for all camera functions except multi-selector, one touch white balance button, Fn lever, preview button, and diopter adjustment dial
Glass optical viewfinder corrected for viewing through a dive mask; optional straight and 45º magnifying viewfinders
Two 1/4-20 threaded tray mounts with 3" (76mm) spacing
Slightly negative buoyancy in fresh water
Actual buoyancy varies depending on choice of lens and port
2.9 lbs (1322 g)
7.5 x 5.75 x 5.875" (190 x 146 x 149 mm)
ABS-PC, acrylic, and acetal construction with type III anodized aluminum and stainless steel controls
2 year limited warranty

In the Box
Housing
Rear O-Ring # 0110 (installed)
Front O-Ring # 0132.36 (installed)
.050" Hex Key # 0945.11
1/16" Hex Key # 0945.16
Silicone Lubricant 1cc Tube
Lens port sold separately; A compatible DLM lens port is required for waterproof operation.

Optional Accessories

Product # 69540
$ 950.00
RELATED ARTICLES
LATEST EQUIPMENT
Be the first to add a comment to this article.
Newsletter
Travel with us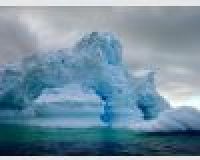 Antarctica
Plan Your Adventure >
Featured Photographer
Mark Tipple
Expert Photographer
In the last two years Mark Tipple has emerged as a notable documentary photographer focusing on social issues in Australia and neighboring countries. While working closely with social justice organizations in Indonesia and the...