News
IBM's Groundbreaking 2nm Chip to Revolutionize Processor Performance
By Ian Bongso-Seldrup, May 6, 2021 @ 08:00 PM (EST)
Source:
BBC
Transistors on IBM's new "nanosheet"

The number of transistors that can be packed on a chip is directly correlated with computer processing power, and transistors have gradually been getting tinier and tinier over time. Today, nanometers (nm)—one billionth of a meter—are used as a measure of the process of making computer chips, and the latest devices, such as mobile phones, are manufactured using the 5nm process, with many other commercially available products using the 7nm process.
Now, IBM has announced that it has successfully manufactured a chip using the 2nm process, heralding a future era of devices with greatly improved performance and energy consumption. According to IBM, compared to chips using the 7nm process, the new 2nm test chip offers a 45% increase in performance as well as consuming 75% less energy to match current performance. IBM claims mobile phones, for instance, could see a quadrupling of battery life as a result of the efficiency gains of the new chips. And just how many transistors are we talking about? About 50 billion on "a chip the size of a fingernail"—compared to the measly 30 billion you can squeeze on there using the 5nm process.
IBM's announcement is, of course, especially good news for photographers and videographers, who will see their picture-taking and image-processing tools benefit from the new tech. However, don't expect it to happen overnight: After IBM announced it had created a 7nm chip in 2015, it took another four years before high-end desktop chips based on the 7nm process started hitting our shelves. Similarly, the 5nm breakthrough in 2017 only became a reality in 2020 with the release of the first smartphones using 5nm chips.
Read more here.
RELATED ARTICLES
LATEST EQUIPMENT
Be the first to add a comment to this article.
Newsletter
Travel with us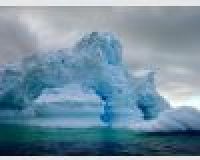 Antarctica
Plan Your Adventure >
Featured Photographer Pascal Lecocq
Expert Photographer
Pascal Lecocq, Ph.D. is a unique painter of divers and the marine environment. He is a surrealist painter and the diver has been his favorite character to focus on and supports all his ideas. Since 1977 he has held over 140...