News
How Baby Fish Find a Home
One of the most significant questions facing marine ecologists today, is just how much of an impact global variations in the environment are having on the dispersal of larval and juvenile marine species from open oceans to coral reefs.
Previously, tracking how fish larvae migrate was done through direct observation by divers on older larvae found near the reefs, after they'd spent weeks to months in the plankton. This method did not permit divers to follow small larvae, diving larvae or larvae as they returned to the reefs at night. How tiny coral reef fish larvae locate the reef habitat across vast expanses of water has remained an enduring mystery.
An innovative research tool, designed by UM Rosenstiel School of Marine and Atmospheric Science, division of Applied Marine Physics Assistant Professor, Dr. Claire B. Paris and Senior Research Associate Cedric Guigand is making the task possible on younger larvae as they move with currents. Dubbed the OWNFOR (Orientation With No Frame Of Reference) system, this drifting observational device, which resembles a kite, allows researchers to observe marine larvae naturally influenced by factors in the open ocean. The floating chamber is designed to detect and quantify the orientation of larval coral reef fish in the pelagic environment; an often pitch black void with little or no frame of reference to navigate.
The OWNFOR system is deployed at sea and drifts while videotaping the movement of a larva placed within a clear, circular arena. It will also be possible to change their immediate environment and manipulate orientation cues, such as acoustic, chemical, or magnetic fields that larvae may use to navigate. This new system will be equipped with an infrared camera that can verify the larvae's orientation at night.
Through a research grant from The Hermon Slade Foundation and a fellowship from the Australian Museum, she will be putting her new larval monitoring system to the test in early 2008. Paris and colleagues are interested in gathering data on the successful identification of larval abilities to orientate as they mature.
LATEST EQUIPMENT
Be the first to add a comment to this article.
Newsletter
Travel with us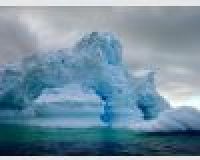 Antarctica
Plan Your Adventure >
Featured Photographer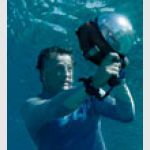 Sean Davey
Expert Photographer
Hawaii is the adopted home of Sean Davey, widely respected as one of the world\'s top surf photographers. He has a love for the sport that goes back to his school days in his native Australia. \"I spent my teens in...