News
How Airport Security Policy Reminds Us to Backup Our Laptops
Traveling with diving and underwater photography or video equipment comes with its hassle. Of course we accept all of the challenges with open arms tolerance, knowing that these hassles are part of the cost of enjoying our passion, hobby, or profession. However, in order to prevent unnecessary hassle, we must keep our ear to the ground regarding changes in government or airline policies that might affect us, such as the recent DOT lithium battery policy, and United's announcement this week about a reduction in baggage allowances.
The Washington Post ran a disturbing piece the other day about personal data devices and airport security. Did you know that TSA and airport security around the world have the right to search the contents of your laptop, including your files, emails, browser history and any other data contained on it?
In reality the Washington Post story focuses on a story about profiling gone wrong, but for those of us traveling with laptops, like underwater photographers, it teaches us a valuable lesson about our privacy and the rights we thought we had regarding our personal data. The president set here is very troubling. Essentially our laptops and the data contained on our hard drives are looked at no differently than a suitcase and the contents inside. So it's good to know that apparently data is not protected and can be searched accordingly, and even confiscated. Many companies have already implemented international travel policies that include the use of travel laptops, which contain no data to ensure that the whereabouts of sensitive information is always controled.
Another Reason To Backup In The Field
For businesses, the thought of data ending up in the wrong hands is very troubling. Bu
t for underwater photographers, the thought of losing the images on our laptops can be far more frightening. I'm so paranoid of losing images that even my backup system has a backup system. While traveling I implement a travel-sized backup system, which consists of a pair of compact IOMEGA 120GB external drives, which I use redundantly. Of course, new drives are constantly hitting the market, and they're only getting smaller in size and larger in capacity. 120GB's today can fit in a shirt pocket (albeit probably not a recommended place to carry a drive). On flights, one drive gets packed in checked baggage with my gear and one comes on board with me. Even in hotel rooms, I'll keep the drives separated, often keeping one with me in my backpack. I'd have to be having a really, really bad day to lose my images, and at that point I'd be worrying about a lot more than just my images.
The Moral Of The Story?
Chances are you won't ever have your laptop violated by airport security. The government is now being sued to disclose the guidelines regarding these practices. I have to imagine that additional consumer privacy groups and digital data security advocates will join the foray of those up at arms and sue to make data violation illegal.
Regardless - you should travel with a backup system for other reasons altogether! I know, I know... traveling with extra hard drives can add one additional item to think about or keep track of, or even become another slight hassle. However, it is the only nearly guaranteed way to ensure that you come home from your next trip with all of your images intact.
So what's your backup system?
RELATED ARTICLES
LATEST EQUIPMENT
Be the first to add a comment to this article.
Newsletter
Travel with us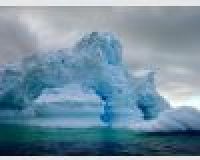 Antarctica
Plan Your Adventure >
Featured Photographer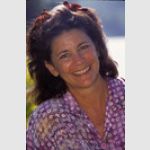 Denise Tackett
Expert Photographer
Denise is a professional photographer, presenter, and writer specializing in underwater subjects. Her work appears in numerous books and magazines worldwide. She has contributed to several international and National Geographic...