News
Help Protect "Snapper Ledge", Florida Keys
The lows that humans can stoop to unfortunartely never surprises me anymore. Our friend Stephen Frink alerted us to a stunning situation in the Florida Keys where nurse sharks are being used for spear fishing target practice. We'd like to request your help by simply signing a petition to provide Sanctuary protection to this area.

The petition, which will be provided to the Florida Keys National Marine Sanctuary, is located here.
Stephen Frink recently dove the site and returned with a first hand perspective on the situation. His image below illustrates the scene described on his blog:
"Is there anything we can do about the ongoing carnage that anglers and spearfisher-persons are doing at Snapper Ledge off Key Largo? I ask because it is an absolute gem of a reef, the fishiest reef in the whole Florida Keys I think. But, it is open for any and all to take fish there. There is only one mooring buoy and I've seen it occupied by boats teaching spearfishing classes, and more disturbing is what is being done to the nurse sharks there.

I don't dive this spot all that often, mostly just during my photo classes, but now on 3 separate occasions I've found nurse sharks alive on the bottom, but just barely. They'd been speared for "sport" and left to die. It took them several days to finally die, but sure enough, we found them later in the week dead on the reef.

This week it was even more outrageous. I found a nurse shark curiously lethargic on the bottom on Sunday. He had been stabbed through the back, and eviscerated. I looked at his belly and the entrails were hanging out. He was alive but nothing anyone could do to help that poor guy. Someone probably caught him, stabbed him, gaffed him, and threw him back in to die."
Petitions do help. They may not seem like much, but concerned citizens voicing their opposition and demands for action have been increasingly effective in creating protection for marine species and marine ecosystems. Please do your part. Again, this petition will be provided to the Florida Keys National Marine Sanctuary, and is located here.

RELATED ARTICLES
LATEST EQUIPMENT
Be the first to add a comment to this article.
Newsletter
Travel with us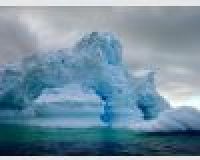 Antarctica
Plan Your Adventure >
Featured Photographer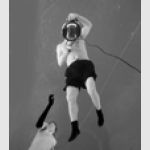 Howard Schatz
Expert Photographer
The photographs of Howard Schatz are exhibited in museums and photography galleries internationally and are included in innumerable private collections. He has received international acclaim for his work. Schatz is currently...