News
Help Ban Shark Fin Products In Westchester County - Act Now
Westchester County in New York may potentially be the first county in the entire US to enact a ban on shark fins and shark products. It is vital that we show support for this cause. Particularly those in Westchester are urged to sign the petition of support - these are your legislators and your voice means more than anyone else's. Hopefully this bill will pass into law and set a much needed precedent that can be a model for others to follow.

Please, everyone, take just 1 minute to let legislators know that you support the bill and ho
w important this precedent is to begin to elicit some much needed change. Shark populations are being decimated the world over, this horrible trend of eliminating the ocean's apex predators has an unknown, but guaranteed negative consequence for the ocean's ecosystems and ultimately for all of humanity.
Researchers and scientists have been touting empirical data for years. We have reduced many shark populations by over 90%! But this is not enough to curb the multi-billion dollar illegal and unethical trade of shark fin and shark products. Our legislators need to act, and we need to let them know that.
While we respect that the long standing cultural traditional of eating shark fin soup was once limited to a small number of wealthy people in Asia, it has now become much more widespread and it is unsustainable - period.
Due to the disproportionate value of the fins to the rest of the body, millions of sharks are finned alive and thrown back in the water to die a slow and painful death. It is violent and unethical. How can we continue to allow this to happen? How can we stand by while the greedy few pillage and destroy our oceans?
Please take a moment to voice your support. It will go a log way.
---
Please send an email to the following Westchester legislators. Let them know how important it is to pass this into law.

Legislator William E. Burton
Chair, Legislation Committee
914.995.2812
Email William E. Burton

Legislator Thomas J. Abinanti, Chair
Environment & Energy Committee
County of Westchester Board of Legislators
148 Martine Avenue
White Plains, NY 10601
914.995.2806
Fax: 1-914-995-3884
Email Thomas J. Abinanti

Pleaae take a moment to also sign the
Shark Savers Petition
RELATED ARTICLES
LATEST EQUIPMENT
Be the first to add a comment to this article.
Newsletter
Travel with us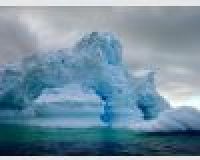 Antarctica
Plan Your Adventure >
Featured Photographer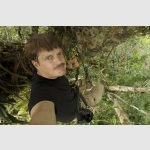 Tim Laman
Expert Photographer
Tim Laman is a field biologist and wildlife photojournalist. His pioneering research in the rain forest canopy in Borneo led to a PhD from Harvard and his first National Geographic article in 1997. Since then, he has pursued...