News
GoPro HERO8 Black and GoPro MAX Announced
By Ian Bongso-Seldrup, October 2, 2019 @ 11:00 AM (EST)
GoPro has unveiled its latest action cameras, the HERO8 Black and the MAX, as well as various modular accessories under the name Mods.
The HERO8 Black shoots 4K/60p and 1080/240p, like its predecessor, but it now comes with improved stabilization technology called Hypersmooth 2.0. RAW is now available in all photo modes, including burst mode. And there are now tweakable presets that make switching settings on the fly easier: The "Cinematic" preset gives 4K/30p video, the "Activity" preset shoots 2.7K/60p video, and the "Slo-Mo" preset features 1080/240p video.
The MAX is the successor to the 360-degree Fusion camera, and like that device, features a lens on either side of its rounded square body. The camera can capture 360-degree video at up to 5K (4992 x 2496 pixels) as well as 16.6-megapixel stills. The MAX has its own version of HyperSmooth stabilization, appropriately called Max HyperSmooth. Other new features include six built-in microphones for 360 audio; PowerPano for distortion-free 270-degree panoramic shots; and Reframe, which allows you to turn your 360-degree video into standard footage directly on your mobile device.
Shipping on October 15th, the GoPro HERO8 Black costs $400, while the GoPro MAX ships on October 24th and costs $500. With the new Mods, topside shooters can pimp out their HERO8 Black with pro-grade audio (Media Mod, $80), a front-facing display (Display Mod, $80) and enhanced lighting (Light Mod, $50). There's also a new underwater housing (Protective Housing, $50) for the HERO8, which allows you to dive to 196 feet (60 meters).

---

When purchasing underwater photography equipment like the products mentioned in this article, please support DPG by supporting our retail partner—Backscatter.com.
---

PRESS RELEASE
CAMERA, LIGHTS, ACTION! INTRODUCING HERO8 BLACK, MODS + MAX
Today, GoPro is introducing HERO8 Black, Mods and MAX, and redefining what's possible with a camera.
Here's a quick overview:


$399 HERO8 Black
HERO8 Black sends it big with next-level HyperSmooth 2.0 video stabilization—dramatically improved stabilization over HyperSmooth 1.0 (if you can believe that!). HyperSmooth 2.0 works in all resolutions and frame rates, features a new Boost mode and has in-app horizon leveling. Also new, TimeWarp 2.0 features automatic rate adjustment and tap-control speed ramping. HERO8 Black sports four digital lenses to easily select a field of view, improved audio with enhanced wind suppression, customizable mode presets and a lighter, frameless design featuring folding mounting fingers. Shazam!
$79.99 - $49.99 Mods
The Media Mod ($79.99), Display Mod ($79.99) and Light Mod ($49.99) are modular accessories that deck HERO8 Black out with professional-grade audio, a front-facing display and enhanced lighting. For those seeking the additional performance, Mods enable users to transform their HERO8 Black into a production powerhouse.


$499 MAX
GoPro MAX is a dual lens GoPro camera that maxes out on versatility—it's like having three cameras in one. Use MAX as a waterproof, maximum-stabilized single lens HERO camera, dual lens 360 camera or next-level vlogging camera with its built-in front facing display and shotgun-mic audio capabilities. No matter how you use it, MAX delivers next-level, unbreakable video stabilization with Max HyperSmooth. MAX also features four digital lenses, including the new ultra-wide Max SuperView—GoPro's widest field of view ever. Additional updates include in-camera 360 video and photo stitching plus keyframe-based editing of 360 content in the GoPro app. GoPro MAX is like no other camera in the world—perfect for innovative users looking to take their creativity to the … errr…MAX!
GoPro Million Dollar Challenge
The GoPro Million Dollar Challenge is back, now featuring HERO8 Black and MAX. Open exclusively to owners of HERO8 Black and MAX, the Million Dollar Challenge will award an equal share of $1,000,000 to entrants whose video clips are included in the GoPro Million Dollar Challenge video that will be released in late January 2020. Entry begins Oct. 1 and ends Jan. 12.
"It's been 15 years since the first GoPro camera, and from the start, we've been about enabling people to share their passions whether they're fueled by adrenaline or artistry," said GoPro Founder and CEO Nick Woodman. "HERO8 Black, the Mods and MAX redefine what's possible with a camera."
HERO8 Black builds upon the success of its predecessor and brings unparalleled performance to the HERO line. HyperSmooth 2.0 video stabilization delivers dramatically improved pitch-axis stabilization and now supports all frame rates and resolutions. Mind-melding TimeWarp 2.0 auto adjusts to your speed and can be slowed to real time with a tap. The revamped SuperPhoto feature delivers ghost-free HDR action photos, and all-new LiveBurst captures 1.5 seconds of 12MP (4K 4:3) footage before and after the shutter. And if you need to hear it to believe it, HERO8 Black's new wind-optimized front-facing mic and high-fidelity audio improvements will certainly do the trick.
Plus, new digital lenses help to set up the shot like a pro every time with one of four options—ranging from GoPro's patented SuperView to zero-distortion linear—and customizable capture presets provide quick access to settings for any activity. All of this is housed in a streamlined, frameless design with folding mounting fingers.
HERO8 Black can also be transformed into a vlogging or production powerhouse with GoPro's new modular accessory ecosystem. The Mods enable on-demand expansion of HERO8 Black's capabilities without sacrificing the signature compact, ruggedness of the HERO camera design.
Media Mod: The $79.99 Media Mod delivers shotgun-mic directional audio performance and features two cold shoe mounts for additional accessories along with Type-C, HDMI and 3.5mm external mic adapter ports.
Display Mod: The $79.99 Display Mod is a folding front- or rear-facing 1.90-inch display that attaches to the top of the Media Mod. It's the perfect size for both framing up vlogging shots and folding down and out of the way when not in use.
Light Mod: Waterproof to 33 feet (10 meters), wearable and gear-mountable, the $49.99 Light Mod is the world's most versatile light. The Light Mod is ready to brighten any scene, whether mounted to the Media Mod or attached to a GoPro mount, it's rechargeable, and it comes complete with a diffuser to soften lighting when filming with HERO8 Black.
And then there's GoPro MAX—a camera so versatile, it's like having three cameras in one. Waterproof to 16 feet (5 meters), MAX can be used as a single lens max stabilized HERO camera, a dual lens 360 camera or the ultimate vlogging camera—all in one. And MAX takes each of its features to the maximum. Max HyperSmooth, with its next-level, unbreakable stabilization and in-camera horizon leveling, entirely eliminates the need for a gimbal. Max TimeWarp bends time and space with expanded control and performance over traditional TimeWarp. And Max SuperView delivers GoPro's widest, most immersive field of view yet.
When creating 360 edits, MAX users now have Reframe, the GoPro app's new keyframe-based editing experience. Now it's easy to quickly "reframe" 360 footage into a traditional video with super-smooth pans and transitions. Reframe matches the power of desktop 360 editing solutions but with the convenience and usability of the GoPro app.
And when it comes to vlogging, MAX is a complete solution with its unbreakable video stabilization, four digital lenses for the ideal "look", front-facing touch screen for easy framing, and six mics that enable shotgun-mic audio performance. Add one-click 270° PowerPano photos, in-camera 360 video and photo stitching, and the convenience of Reframe, and MAX is truly like no other camera in the world.
Global Availability
Preorder HERO8 Black at GoPro.com today with shipments beginning Oct. 15. HERO8 Black will be available at select retail partners around the world starting the week of Oct. 20.
Preorder MAX at GoPro.com today with shipments beginning Oct. 24. MAX will be available at select retailers internationally on Oct. 24 and in the U.S. Oct. 25.
Mods will be available for preorder on GoPro.com in December.
The Updated GoPro App
And in case you missed it, all the goodness of the award-winning Quik app is now built right into the GoPro app. But that's not all that's 'appening. The GoPro app also supports both GoPro and phone content in edits, allows filters to be applied to single clips as well as multi-clip edits and now streams live at full 1080p resolution on both HERO8 Black and MAX.
The app's auto-generated video edit feature also has four new themes inspired by iconic GoPro edits from the company's in-house media team. Choose between Adrenaline Seeker, Adventure Travel, Cinematic and Memory Curator and share directly to social media or store within the app as an editable draft to revisit.
The Million Dollar Challenge is Back
For the second year in a row, GoPro is challenging users to blow minds by creating the Million Dollar Challenge Highlight Video. The rules are simple: Grab a HERO8 Black or MAX, capture raw video and submit at gopro.com/milliondollarchallenge. The raddest clips will be immortalized in the reel and the creators will earn their equal share of $1,000,000.
$399 HERO8 Black Key Features:
Streamlined Design – Frameless mounting with built-in folding mounting fingers, more pocketable and 14% lighter. The frameless design also makes changing batteries and SD cards even faster; plus, the lens is now 2x more impact resistant.
HERO8 Black Mods – Vloggers, pro filmmakers and aspiring creators can do more than ever imagined with quick-loading accessories that bring flashes, microphones, LCD screens and more to HERO8 Black.
HyperSmooth 2.0 – Improved overall baseline performance and dramatically improved stabilization in pitch-axis movement. HyperSmooth 2.0 also features a new Boost mode that cranks up the stabilization when desired. Plus, HyperSmooth 2.0 works in all resolutions and frame rates and features in-app horizon leveling.
TimeWarp 2.0 – Automatically adjusts speed based on motion, scene detection and lighting. Tap to slow down to real time and again to speed back up.
Digital Lenses – Toggle between Narrow, Linear, Wide and SuperView.
Capture Presets – Customize up to 10 presets, or use preloaded video presets for Standard, Activity, Cinematic and Slo-Mo shots, for quick access to settings
On-Screen Shortcuts – Customize your screen with the shortcuts to the features you use most.
LiveBurst – Record the moments 1.5 seconds before and after your shot, so you can choose the best single frame for the perfect 12MP photo or share an awesome 4K 4:3 video.
SuperPhoto with improved HDR – Capture killer 12MP photos with improved HDR—while in motion or stationary—with reduced blur and serious detail even in low-light areas.
Pro-Quality 4K60 + 1080p240 Video – Stunning video resolution, with studio-quality bit rate options of up to 100Mbps, and 8x slo-mo ultra-high frame rate 1080p240 video.
RAW in All Photo Modes – RAW mode delivers the most flexibility and is now available for time lapse and burst photos.
Night Lapse Video – Shoot awesome time lapse videos at night in 4K, 2.7K 4:3, 1440p or 1080p, all processed in-camera.
Live Streaming in 1080p – Get HyperSmooth stabilization as you broadcast via the GoPro app and save footage to your SD card to check out later.
Voice Control – Go hands-free with 14 voice commands in 15 languages and dialects; "GoPro, take a photo."
Advanced Wind-Noise Reduction – Enjoy crisper, clearer audio quality with a new front mic location and improved algorithms that actively filter out wind noise.
Rugged and Waterproof – Waterproof without a housing to 33ft (10m).
GPS-Enabled – Track speed, distance and elevation, then highlight them by adding stickers to videos in the GoPro app.
Transfer to Phone – Your photos and videos transfer automatically when connected to the GoPro App for on-the-go sharing.
$499 MAX Key Features:
Built-In, Folding Mounting Fingers
HERO + 360 Capture Modes – Switch between traditional HERO-style video and photo or immersive 360 footage.
Max HyperSmooth – MAX gives you unbreakable stabilization by using 180° capture as the ultimate buffer.
In-Camera Horizon Leveling – In HERO mode, game-changing horizon leveling gives you that silky-smooth cinematic look.
Max TimeWarp – Warps time in both 360 and HERO modes. In HERO mode, TimeWarp automatically adjusts speed based on motion, scene detection and lighting + slow capture to real-time in one tap.
Digital Lenses – 4 digital lenses make selecting a field of view easy and include the ultra-immersive Max SuperView option.
Max SuperView – Our widest, most immersive view yet can be applied using digital lenses.
PowerPano – Pano without the pan. Take incredible 270° distortion-free panoramic photos without having to scan the horizon. Perfect for capturing action shots and epic selfies.
Premium Image Quality – 5.6K30 360 video, 1440p60 and 1080p60 HERO video, 5.5MP HERO photos and 6.2MP PowerPano photos.
Premium 360 + Stereo Audio – Six mics capture true-to-life 360 audio and deliver the best stereo sound ever from a GoPro.
Directional Audio – Directional audio in HERO mode lets you prioritize sound from either side of the camera, no matter which lens you're using—perfect for vlogging.
In-Camera Stitching – Offload and edit your 360 footage in the GoPro app.
Reframe + the GoPro App – Use the new keyframe-based workflow in the app to easily Reframe 360 footage into traditional videos and photos you can play back, edit or share.
1080p Live Streaming – Shoot in HERO mode and share while you're there in HyperSmooth stabilization.
Rugged and Waterproof – It's a GoPro—built tough. Really wanna go hard? Snap on the included protective lenses and charge. And it's waterproof down to 16ft (5m).
Voice Control – 12 commands in 15 languages and dialects.
GPS-Enabled – GPS captures your location, altitude and speed. Add GPS performance stickers to your videos in the GoPro app.
Scene Detection – In HERO mode, MAX knows if you're in the snow, at the beach, under water and more.
Auto Backup to the Cloud with GoPro PLUS – Offload videos and photos from MAX to the cloud—automatically.
Learn more about the 2019 GoPro Lineup here. And snag your HERO8 Black, MAX or Mod at GoPro.com.
RELATED ARTICLES
LATEST EQUIPMENT
Be the first to add a comment to this article.
Newsletter
Travel with us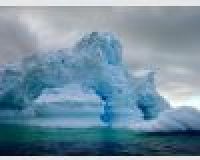 Antarctica
Plan Your Adventure >
Featured Photographer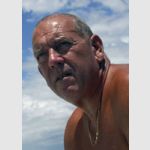 David Henshaw
Photographer
In the relatively short time I have been shooting underwater I am always trying to produce a photograph with the "WOW Factor" - an image that can capture the imagination, that inspires to do better and satisfies the...