News
Fujifilm Announces X-H2S Hybrid Mirrorless Camera
By Ian Bongso-Seldrup, June 1, 2022 @ 02:00 AM (EST)
At its X-Summit event in Omiya, Japan, yesterday (May 31st), Fujifilm announced the latest (and most expensive) addition to its X-series of APS-C mirrorless cameras, the X-H2S. The successor to the X-H1, announced in 2018, is a high-end affair aimed at "hybrid" shooters that's built around a stabilized 26-megapixel stacked—read "fast readout"—CMOS sensor.
Coupled with the new X-Processor 5, the sensor permits blackout-free continuous shooting up to 40fps with AF tracking via the electronic shutter and up to 15fps burst shooting with AF tracking via the mechanical shutter. There's also a very healthy buffer of up to 184 JPEG or 175 RAW images at the maxed-out rate with the e-shutter and over 1,000 JPEGs or 400 RAW files at the top speed using its mechanical shutter. Subject recognition AF allows the camera to detect human faces and eyes, animals, birds, planes, trains, automobiles and motorbikes.
In terms of video, the X-H2S can record 6.2K/30p, 4K/120p and 1080/240p—all at 10-bit 4:2:2. However, while the camera can capture 4K/60p footage oversampled from the 6.2K/30p full sensor width, 4K/120p incurs a 1.29x crop. It's possible to output 4K/120p over HDMI 2.1 as ProRes RAW or Blackmagic RAW to an external recorder. For internal recording, there's a new CFexpress Type B primary card slot as well as a second SDXC UHS-II slot. A new F-Log2 video profile allows for up to 14 stops of dynamic range. According to Fujifilm, 4K/60p video can be recorded for around four hours continuously without overheating.
Rounding out the package is a magnesium alloy body, weather sealing, top-panel OLED display, 5.76M-dot OLED viewfinder (running at up to 120fps), fully-articulating 1.62M-dot LCD, full-size HDMI port, USB 3.2 Gen 2 (10Gbps) port, microphone socket, and headphone socket.
Available from early July, the X-H2S will have a recommended price of $2,500. For underwater shooters, it's worth keeping in mind that while Fujifilm's X-T series has been quite well supported (up to and including the X-T4), housing manufacturers were less enthusiastic about the X-H1. Nauticam, for example, was one of the few that paid it any attention, but its housing was subsequently discontinued, presumably due to a lack of interest from buyers.

---

When purchasing underwater photography equipment like the products mentioned in this article, please support DPG by supporting our retail partner—Backscatter.com.
---

PRESS RELEASE
Fujifilm Introduces X-H2S Mirrorless Digital Camera
New flagship camera features enhanced still and video capabilities
Valhalla, N.Y., May 31, 2022 – FUJIFILM North America Corporation today announced the launch of its next flagship X Series mirrorless digital camera, FUJIFILM X-H2S (X- H2S). The most advanced X Series mirrorless camera yet, X-H2S includes advanced features for both still photography and video. It is also the first APS-C digital camera of its kind to feature Fujifilm's 26.16MP X-TransTM CMOS 5 HS imaging sensor, a stacked, back-side illuminated imaging sensor with a signal reading speed up to four times faster than Fujifilm's previous X-TransTM CMOS 4*1.
X-TransTM CMOS 5, combined with the newly minted X-Processor 5 (which doubles the camera's processing power compared to X-Processor 4), greatly enhances overall image fidelity at lower ISOs and reduces noise at higher ISOs. Subject-detection AF, which maximizes the tracking speed and accuracy of moving subjects is now made possible through the incorporation of an AI processor.
For video, X-Processor 5 enables the recording of 10-bit 4:2:2 video in resolutions up to 6.2K/30P and frame rates as fast as 4K/120P and FHD/240p. Support for professional codecs, like Apple ProRes HQ/ Pro Res 422/ Pro Res LT, provide incredible flexibility within post-production workflows, while also minimizing power consumption, thereby extending the camera's maximum video recording time up to 240 minutes.
"The universal reaction to X-H2S has been, 'This is exactly what I've been waiting for!' The overwhelmingly enthusiastic response reinforces my belief that X-H2S will be the versatile, hybrid digital camera that can meet the diverse needs of photographers and motion production professionals," said Victor Ha, vice president, Electronic Imaging and Optical Devices Divisions, FUJIFILM North America Corporation. "It's fun to see so much enthusiasm for this camera, especially since the features it has aren't normally found at a price point of only $2499.95."
With these sensor and processor updates, X-H2S achieves substantial performance improvement over other digital camera models on the market, including:
Major boost to burst mode capability: X-H2S can apply AF/AE tracking in blackout-free continuous shooting conditions of up to 40 frames per second*2, and can create over 1,000 frames continuously with the high-speed burst shooting mode set to 30 frames per second (JPEG) or 20 frames per second (RAW)*3
Dramatically evolved autofocus (AF) performance: X-H2S's high number of AF calculations performed per second improves overall AF accuracy and facilitates subject-detection AF. Developed with Deep Learning technology, subject-detection AF implements an advanced prediction algorithm to enhance the performance of Zone AF, by refining the camera's ability to track moving subjects in low-contrast environments. Subject detection and tracking has also been expanded from the human face and eyes to now include animals, birds, cars, motorcycles, bicycles, airplanes and trains. X-H2S keeps targeted subjects consistently in focus, allowing users to concentrate on framing and critical image-making opportunities.
Exceptional video performance: X-H2S digital camera supports internal recording of 4:2:2, 10-bit Apple ProRes HQ/ ProRes 422/ ProRes LT and ProRes 422 Proxy at resolutions of up to 6.2K/30P and 4:2:2, 10-bit h.265video in frame rates as fast as 4K/120P and FHD/ 240p. The sensor's readout speed of 1/180 seconds when recording video further assists in minimizing rolling shutter effects on moving subjects, or when the camera itself is moving. A heat-dissipating design brings the 4K/60P continuous video recording time to approximately 240 minutes, while the optional FAN-001 cooling fan accessory assists with maintaining similar levels of performance in high-temperature conditions.
Significant flexibility for external recording: X-H2S is the first X Series digital camera to contain F-Log2, which provides a dynamic range of up to 14+ stops, allowing for more creative possibilities both in production and post-production workflows.
Additional Product Features:
Best subject tracking in X Series history
X-H2S controls phase-detection pixels independently from image display when in burst mode. This triples the number of calculations in phase detection from the acclaimed FUJIFILM X-T4 and enables high-speed focusing even during high-speed continuous shooting.
X-H2S's electronic viewfinder uses a high-resolution, 5.76-million-dot panel with a magnification of 0.8x. With a frame rate of approximately 120fps, the smooth viewfinder offers stellar visibility as a result of strong suppression of parallax and distortion (which commonly occurs when an eye position becomes displaced while using the viewfinder), thereby enabling accurate subject tracking.
Thoughtful design to enhance users' content creation experience
The camera features an all-new five-axis, in-body image stabilization mechanism, which offers up to 7.0-stops of image stabilization*4. Users can comfortably choose to operate the camera handheld in active environments (e.g., sports) or in low-light conditions (e.g., nightscape).
X-H2S incorporates the popular design features of Fujifilm's previous X-H1 model, such as a large grip that works well with large lenses, an LCD display on the top panel for users to check settings at any time, and a highly-robust body that withstands heavy professional use. Many additional improvements have also been included in the design and construction of X-H2S:

The shutter button's overall feel has been adjusted to improve its operability when it is half-pressed. This allows users to release the shutter exactly when intended.
A standalone video recording button has been added to make the experience of recording video with the 1.62-million-dot, vari-angle LCD monitor a seamless experience.
From the fit and finish of the buttons and materials used in the construction of X-H2S to being able to map specific functions to the AF ON button, image-makers will find the experience of using X-H2S intuitive and familiar. Shutter durability has been optimized, withstanding 500,000 actuations during quality and performance testing.
The camera features dual memory card slots supporting one CFexpressTM Type B and one SD card*5. Users can draw out the full potential of X-H2S's fast, continuous image-making and video performance with the high-speed data processing performance of CFexpressTM Type B memory cards.
X-H2S Accessories
Several new accessories are also being introduced to complement the launch of X- H2S. These optional accessories include:
Vertical battery grip (VG-XH)
Dust- and moisture–resistant and is designed to operate at temperatures as low as 14 degrees Fahrenheit (-10 degrees Celsius). It fits two FUJIFILM NP-W235 high-capacity batteries.
The grip's button layout is designed to provide equal operability whether holding the camera vertically or horizontally.
File transmitter (FT-XH)
Features wired LAN connectivity and high-speed wireless communications capability, essential for in-studio tethered content creation or for creating sports/media content. It can also be used as a vertical grip using two FUJIFILM NP-W325 high-capacity batteries.
It can be combined with X-H2S to support the following communication specifications:
FTP transfer by wired LAN / wireless LAN / USB Smartphone tethering
Tethered shooting by wired LAN / wireless LAN
Remote recording function by wired LAN / wireless LAN; capable of controlling up to four X-H2S cameras from a browser at the same time
Cooling fan (FAN-001)
Specifically designed for the X-H2S to facilitate extended image creation and video recording in high temperatures.
The fan can be fitted to the rear of the camera body without a cable, supplying power, extending continuous video recording time at high temperature, and eliminating concerns of heat-related camera shutdown.
Cover kit (CVR-XH)
Protects various terminals on the camera. Items contained in this kit:
1x Sync terminal cover
1x Hot shoe cover
1x File transmitter / vertical battery grip terminal cover
1x Cooling fan terminal cover
1x Memory card slot cover
Pricing and Availability:
FUJIFILM X-2HS mirrorless digital camera is expected to be available in early July 2022 at the Manufacturer's Suggested Retail Price of $2,499 USD and $3,200 CAD.
Pricing and expected availability for X-2HS accessories are as follows:
VG-XH Vertical Battery Grip: Available early July 2022 at a Manufacturer's Suggested Retail Price of $399 USD and $515 CAD.
FT-XH File Transmitter: Available in September 2022 at a Manufacturer's Suggested Retail Price of $999 USD and $1,280 CAD.
FAN-001 Cooling Fan: Available early July 2022 at a Manufacturer's Suggested Retail Price of $199 USD and $260 CAD.
CVR-XH Cover Kit: Available early July 2022 at a Manufacturer's Suggested Retail Price of $19.99 USD and $26 CAD.
For more information about X-H2S and its accessories, please visit https://fujifilm-x.com/en-us/products/cameras/x-h2s/.
*1 In comparison with the X-TransTM CMOS4, carried in the current camera model
*2 Applies to high-speed continuous shooting conditions without viewfinder black-out (i.e., with photographer still able to view the subject). AF / AE tracking in these conditions is only available when using the electronic shutter.
*3 Performance based on a cold start, when using the electronic shutter.
*4 When mounted with the FUJINON XF35mmF1.4 R lens
*5 See the Fujifilm website for a list of verified compatible cards.
RELATED ARTICLES
LATEST EQUIPMENT
Be the first to add a comment to this article.
Newsletter
Travel with us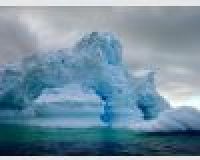 Antarctica
Plan Your Adventure >
Featured Photographer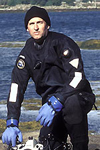 Brian Skerry
Expert Photographer
Brian Skerry began his career as a teenager, photographing subjects in the waters of his native New England. Today, his nearly year-round assignment schedule has him traveling to all corners of the globe, pursuing underwater...