News
Fujifilm Announces GFX 50S II Medium Format Mirrorless Camera
By Ian Bongso-Seldrup, September 2, 2021 @ 08:30 PM (EST)
Fujifilm has announced the GFX 50S II medium-format digital camera, offering—as the name suggests—a 50-megapixel sensor (51.4MP to be precise). The sensor is the same as that found in its predecessor, the GFX 50S (as well as the rangefinder-style GFX 50R), but the camera uses exactly the same body as the GFX 100S, its 102MP bigger brother released in January. That means it should be compatible with underwater housings for the higher-resolution model, like the Nauticam NA-GFX100S.
The GFX 50S II shares certain things in common with the GFX 100S, including in-body stabilization (up to 6.5 stops of shake reduction), OLED info display on the top plate, 3.69M-dot OLED EVF panel with 0.77x magnification (full-frame equivalent), and dual UHS-II card slots. However, unlike the GFX 100S's phase-detect AF system, the GFX 50S II continues to use contrast-detect AF like its predecessor and can only shoot continuously with autofocus at 3fps (compared to the 5fps bursts from the GFX 100S). You also won't find the 4K/30p 10-bit 4:2:2 or 12-bit RAW video capability of the higher-res model here: The GFX 50S II only shoots 1080p video at up to 30p.
Available in late October, the GFX 50S II has an MSRP of $4000 (body only). For another $500, it can be bundled with Fujifilm's new 35–70mm f/4.5–5.6 WR kit lens.

---

When purchasing underwater photography equipment like the products mentioned in this article, please support DPG by supporting our retail partner—Backscatter.com.
---

PRESS RELEASE
Fujifilm Announces New FUJIFILM GFX50S II Mirrorless Digital Camera
Valhalla, N.Y. – September 2, 2021 – FUJIFILM North America Corporation is pleased to announce the introduction of "FUJIFILM GFX50S II" (GFX50S II), the latest addition to the GFX System of mirrorless digital cameras equipped with a large format*1 sensor.
GFX50S II is equipped with a 51.4MP large format sensor with incredible image- resolving power, capturing every detail in sharpness across the frame. Light is recorded to the pixel which is 1.7 times that of a full-frame sensor*2 to achieve a wide dynamic range and a high signal-to-noise ratio. The resulting image reproduces deep tonality and texture from shadows to highlights, and delivers image clarity with minimal noise even when taken in low light. One of the strengths of the large format sensor is its ability to produce a very shallow depth of field, which, when complemented by the edge-to-edge sharpness of Fujifilm's GF lenses, accentuate the main subject against a blurred background for added three-dimensional definition.
"GFX50S II offers the perfect mix of accessibility and flexibility," said Victor Ha, senior director of marketing and product development for FUJIFILM North America Corporation, Electronic Imaging Division. "With professional features that include 19 Film Simulation modes, advanced autofocusing, and a vast range of exposure controls, GFX50S II provides limitless opportunities for creativity."
Product features:
Superior image quality delivered with the use of a unique 51.4MP large format sensor
GFX50S II uses a specialized design with uniquely small, light-collecting micro lenses on the sensor which create a wide gap between adjacent pixels, thereby maximizing light resolution per pixel for exceptional image sharpness.
Having a large, light-receiving area per pixel results in excellent ISO sensitivity, dynamic range and tonality, controlling highlight / shadow clipping while conveying the subject's texture, definitions and even the atmosphere of the scene in precise detail.
The ability of the large format sensor to produce a very shallow depth-of-field renders background out of focus beautifully, adding definition to the subject and drawing attention to the particular area on the image that the photographer intended.
Variety of Film Simulations
GFX50S II comes with 19 Film Simulation modes, including "Nostalgic Neg.," originally launched in Fujifilm's GFX100S, and characterized by high saturation and soft tonality. Photographers can use Film Simulation presets, designed for various subject types and scenes, while checking how they affect the final image in Live View.
Compact 5-axis In-Body Stabilization delivering up to 6.5-stops of Vibration Reduction
GFX 50S II features a five-axis image stabilization mechanism that provides up to 6.5 stops*3, the highest in the GFX System. Made possible with the use of aII features a five-axis image stabilization mechanism that provides up high-performance gyro sensor and accelerometer that can detect motions at high accuracy, the gyro sensor has been structured for detection accuracy and precise image stabilization.
This camera presents new opportunities in the way conventional medium- format digital cameras are used. Rather than being mounted on a tripod for slow and careful shooting, GFX50S II can produce superior image quality even when shooting hand-held, thanks to its image stabilization capabilities.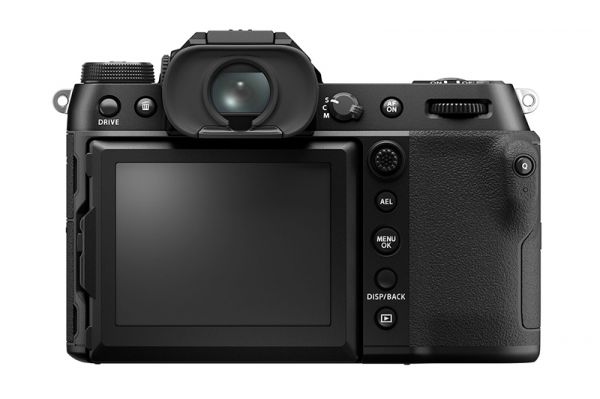 Fast and high-precision autofocus (AF) from the high-speed processing engine and latest algorithm
GFX50S II's fast and high-precision AF system is assisted by the powerful large format high resolution sensor, Fujifilm's high-speed image processing engine "X-Processor 4", and an image stabilization mechanism, operated with Fujifilm's latest algorithm. During the contrast detection process for AF, the built-in powerful image stabilization mechanism controls sensor motion blur to provide speed and accuracy to the AF performance.
GFX50S II features more accurate AF in Face / Eye Detection compared to a previous model (GFX50S). The ability to quickly attain focus despite using the large format sensor with a shallow depth of field assists users greatly when shooting portraits with movement.
Innovative compact and lightweight body for advanced mobility
The use of the compact and powerful in-body image stabilization (IBIS) mechanism and shutter unit has been combined with optimized layout of various devices to achieve a logic-defying compact body for a large format camera, weighing approximately 37.1 ounces (900g) and measuring 4.1 inches (104.2mm) high and 3.4 inches (87.2mm) deep.
The grip has been shaped so that the camera sits comfortably in the hand, ensuring comfort by significantly reducing the hand strain commonly experienced when using a large zoom lens.
The casing is made of highly rigid magnesium alloy. Provided thickness around the base of the lens mount has made the camera body highly durable. GFX50S II features more accurate AF in Face / Eye Detection compared to a previous model (GFX50S). The ability to quickly attain focus despite using the large format sensor with a shallow depth of field assists users greatly when shooting portraits with movement. II is also weather-resistant at 60 locations, offering dust and moisture-resistance and the ability to operate in temperatures as low as 14
a weather-resistant FUJIFILM XF or GF lens.
Easy operability for a smooth shooting experience
The top panel features the Mode dial, typically seen in many digital cameras, so that users can handle the camera in a familiar fashion. It offers six customizable positions, C1 – C6, allowing users to register their choice of functions to each of the positions and activate them quickly for a smooth photo shoot, with the ability to instantly switch between the still and video modes for added convenience.
The use of a flat-shaped Focus Lever reduces physical discomfort even after extended use. It responds with enhanced sensitivity when moving the focus point, allowing users to attain focus at the intended location quickly.
For exceptional visibility, the customizable 1.8-inch sub LCD monitor is found on the top panel, displaying key EXIF settings such as shutter speed, aperture, ISO sensitivity and exposure. Additional information displayed includes the number of frames remaining when shooting stills and the remaining filming duration when recording video. On the rear panel is a 3.2-inch main LCD monitor with 100% coverage. It can tilt in three directions to enable high- and low-angle shooting, in situations in which the electronic viewfinder (EVF) cannot be easily used.
"Pixel Shift Multi-Shot" function to capture and generate 200MP images free of false color
GFX50S II features the Pixel Shift Multi-Shot function, capable of creating 200MP images almost entirely free of false color presentation. The ability to reproduce a photo's colors, texture and even its atmosphere in the finest of details makes the camera a perfect choice for archiving. Large artworks and historical artifacts, previously difficult to photograph in detail because of their size, can be captured in precise details in edge-to-edge clarity.
This function uses the camera's IBIS to shift the image sensor by 0.5 pixel to incrementally record 16 RAW images and combine them into a single Digital Negative (DNG) RAW file in the software "Pixel Shift Combiner," producing an ultra-high-definition 200MP image. The high pixel count leads to an astonishing level of tonality and three-dimensional definitions for edge-to-edge clarity.
The image sensor is shifted in high precision to ensure that each pixel records image data in red, green and blue, almost completely eliminating false color and recording the subject in accurate color.
The function can be configured to produce 51.4MP images, which are easier to handle, free of false color.
GFX50S II is expected to be available in late October, 2021, at a manufacturer's suggested retail price of $3,999 USD ($5,000 CDN). A GFX50S II camera/lens kit featuring the GF35-70mmF4.5-5.6 WR lens is expected to be available as well at a manufacturer's suggested retail price of $4,499 USD ($5,625 CDN). For more information, visit https://fujifilm-x.com/en-us/products/cameras/gfx50s-ii/.
*1 An image sensor that measures 55mm diagonally (43.8 mm x 32.9 mm) and is approx. 1.7 times bigger than a 35 mm full-frame sensor
*2 When compared to a 50 megapixel full-frame camera
*3 When mounted with the FUJINON Lens GF63mmF2.8 R WR
RELATED ARTICLES
LATEST EQUIPMENT
Be the first to add a comment to this article.
Newsletter
Travel with us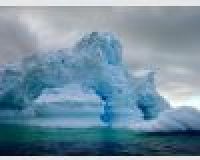 Antarctica
Plan Your Adventure >
Featured Photographer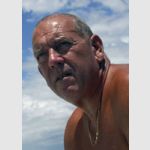 David Henshaw
Photographer
In the relatively short time I have been shooting underwater I am always trying to produce a photograph with the "WOW Factor" - an image that can capture the imagination, that inspires to do better and satisfies the...