News
Five Deeps Expedition Conducts Deepest Submarine Dive

American explorer Victor Vescovo and his team have completed the fourth mission of the Five Deeps Expedition to the deepest point on Earth—Challenger Deep within the Mariana Trench. The first person to make multiple deep dives, solo, Vescovo set a new deep-diving record in the DSV Limiting Factor submersible, reaching some 35,853 feet (10,928 meters) deep. That's 52 feet, or 16 meters, deeper than previous manned dives, such as that undertaken by James Cameron in 2012.
Vescovo spent four hours exploring the bottom of the trench, nearly seven miles down where the pressure reaches 1,000 bars. (That's like having 50 jumbo jets piled on your head—so definitely don't step outside.) Built by the US-based company Triton Submarines, Limiting Factor was designed to make multiple repeated dives to the deepest parts of the ocean. The 15-foot-long, 12-foot-high submersible features a 3.5-inch-thick titanium pressure hull that can accommodate two people, and dives can be conducted solo or as a pair.
Indeed, this relates to the premise of the Five Deeps Expedition. It's the first attempt to reach the deepest point in each of the Earth's five oceans—the Puerto Rico Trench in the Atlantic, South Sandwich Trench in the Southern Ocean, Java Trench in the Indian Ocean, Challenger Deep in the Pacific, and Molloy Deep in the Arctic. Humans have only previously been to the bottom of the Mariana Trench, but no manned submersible had ever been to Challenger Deep more than once.
"It is almost indescribable how excited all of us are about achieving what we just did," said Vescovo. "This submarine and its mother ship, along with its extraordinarily talented expedition team, took marine technology to a ridiculously higher new level by diving—rapidly and repeatedly—into the deepest, harshest, area of the ocean." As well as discovering what the team believes are our new species of amphipods, the mission came across plastic pollution—something which previous expeditions have also seen.
The Five Deeps Expedition is being followed by Atlantic Productions for a five-part Discovery Channel documentary series due to air later this year.

Victor Vescovo and record-breaking submersible Limiting Factor

Vescovo readies to board Limiting Factor from mother ship Pressure Drop

Vescovo inside Limiting Factor's cramped cabin

The Five Deeps team discovered four new species of amphipods

Dr. Don Walsh (left), who made the first successful descent into the Mariana Trench in 1960, congratulates Vescovo
RELATED ARTICLES
RELATED PRODUCTS
Be the first to add a comment to this article.
Newsletter
Travel with us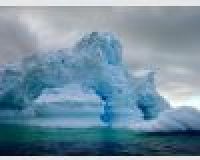 Antarctica
Plan Your Adventure >
Featured Photographer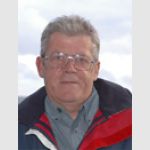 Peter Rowlands
Expert Photographer
Peter is the publisher of the online magazine Underwater Photography which he started in 2001. He is also half of Magic Filters which have revolutionized digital photography underwater with available light. In addition he...