News
First DPG-SharkCon Photo Competition Opens
By Ian Bongso-Seldrup, May 3, 2019 @ 05:00 AM (EST)

DPG and the organizers of SharkCon are proud to announce the opening of the DPG-SharkCon Photo Competition—the first imaging contest dedicated to sharks, and only sharks! Enter your jaw-some shark images for a chance to win amazing travel and gear prizes and have your winning image displayed at SharkCon 2019 in Florida from July 13–14, 2019.
We're looking for stunning pictures of sharks captured anywhere around the world, and any and all shark species are acceptable—from makos to megamouths, horn sharks to hammerheads, and wobbegongs to whale sharks! There are three thematic categories open for photographic submissions: Shark Portraits, Shark Behavior, and Sharks and Divers. The contest is free to enter and open to shooters of all ages and skill levels.
The awesome prizes up for grabs include 5 days of great white shark diving at Guadalupe Island, Mexico aboard the new Socorro Vortex luxury liveaboard; 5 days of diving with Sam's Tours with a 7-night stay at Palau Royal Resort in Palau; 3 days of diving in North Carolina, USA with Olympus Dive Center; 2 days of diving in the Bahamas with Neal Watson's Bimini Scuba Center; a $500 voucher towards an Epic Diving Bahamas shark dive; a shark dive with the Florida Aquarium; plus some great dive and imaging gear.
Entries must be submitted electronically in accordance with the contest guidelines and subject to the contest rules (see below).

All entries must be submitted by June 13, 2019 at 12 midnight Eastern Standard Time (EST).
---
SPONSORS

---
RULES AND GUIDELINES

General Rules
The competition is open to entrants of all ages and skill levels.
Photo contest staff and judges are not allowed to enter the contest.
Winners will be announced during a live judging event at SharkCon 2019 in Florida, July 13–14, 2019, and shortly thereafter on DPG.
Entries may have been taken from any camera, digital or film (as scanned slides).
Conservation rules must be strictly observed. Flora and fauna should never be stressed or endangered for the sake of a photo. Entries suspected of exhibiting the following behavior will be disqualified:

Photographers visibly damaging the environment (e.g., gear dragging or kicking up sand, divers exhibiting poor buoyancy control)
Animals with signs of stress
Animals moved to an unnatural environment or risky location
Marine life being touched or placed
Images that have won or placed in photo contests with winning entries announced before April 1, 2019 may not be submitted. Any single image that was part of a portfolio, but did not place as a single image, is eligible to be entered. A winning image is defined as follows:

Any image that has placed 1st, 2nd, or 3rd in a major photography contest (to be determined subjectively by judges)
Any image that has placed 1st, 2nd or 3rd in any photo of the year-type contest. Photos of the day, week, or month are fine
Photographers retain all copyrights to their images. DPG and the organizers of SharkCon retain the right to publish the contest entries in any format to congratulate or feature the winners and their respective images, and to promote future DPG-SharkCon photo competitions. Winning images may be included in a press release for third-party websites and publications in the context of congratulating and/or featuring the winners and winning images, and to promote future DPG-SharkCon photo competitions. Strict guidelines requiring photo credit and specific one-time press release usage are issued along with the press release.
Note on photo manipulation: Post-processing images is allowed. This includes global adjustments to exposure, contrast, burning, dodging, cropping, sharpening, noise reduction, and tone. Minor cleaning of images is permitted, including the removal of backscatter, dust and scratches. HDR, panoramas, focus stacking or other techniques that involve using multiple images taken at the same time and place are also allowed.

Digitally adding, removing or moving animals, people, plants or other objects is not allowed. For example, moving a fish, removing a reef element or adding a glow to a divers torch is not acceptable.

While digital manipulation is permitted, please keep in mind this not a photo editing competition. All images should accurately represent the subject matter and nature. Images that appear to be overly processed may be disqualified at the judges' discretion.

Photo Submission Guidelines
Entries must be saved in JPEG format, sized to between 2,000 and 6,000 pixels in the longest dimension, and strictly limited to a maximum file size of 5MB. Images must be in the AdobeRGB or sRGB color space.
Up to three images can be entered into a single category.
Entrants are allowed to enter multiple categories, but a given image must only be entered into one category. (The same image entered into multiple categories will be disqualified.)

Note: Entrants should retain high-resolution and RAW files, if applicable, of their submissions. In the event your submission is selected as a finalist, you will be asked to submit a high-resolution image for printing and display, and, if applicable, a RAW image to check if adjustments made to the image comply with the rules.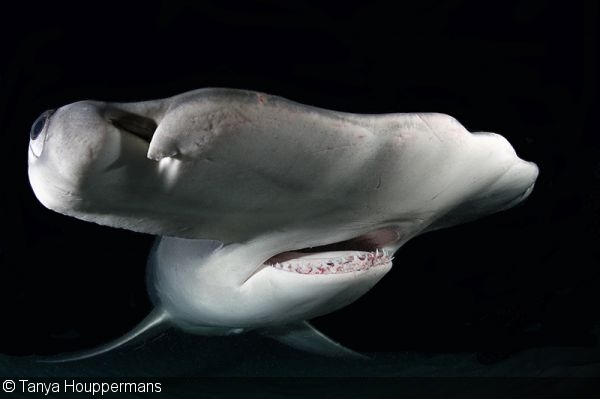 RELATED ARTICLES
LATEST EQUIPMENT
Be the first to add a comment to this article.
Newsletter
Travel with us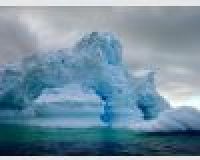 Antarctica
Plan Your Adventure >
Featured Photographer
Werner Thiele
Expert Photographer
Werner Thiele, born 1966 in Austria lives in the middle of the Tyrolean Alps. His images have been rewarded more than 190 times Gold, Silver and Bronze Medals on international competitions, including such prestigious Gold...