News
Ellen Cuylaerts' Works to Feature in New York Exhibition
By Ian Bongso-Seldrup, September 16, 2016 @ 04:15 AM (EST)
Source:
Agora Gallery

If you're in the New York area next week and find yourself missing the glories of the underwater world, make a beeline for the Agora Gallery in the Manhattan neighborhood of Chelsea, which will be running a new exhibition featuring the images of Belgian underwater photographer Ellen Cuylaerts, among other artists.
The exhibition, entitled "Interpretive Realms," shows the work of artists whose art "captures the essence and appearance of the natural world while also bringing a highly personal vision to life." As such, Ellen's powerfully composed photographs are featured beautifully alongside a variety of other thought-provoking works, including Japanese abstract paintings and expressionist art informed by the Australian outback.
The show runs from September 20 till October 11, 2016, with an opening reception on September 22, from 6–8PM.

---

PRESS RELEASE
Chelsea's Agora Gallery will feature the original work of Belgian photographer Ellen Cuylaerts in Interpretive Realms. The exhibition opens on September 10th, 2016 and runs through October 11th, 2016 with an opening reception on September 22nd, from 6 – 8PM. Any art lover who enjoys thought-provoking artworks and meeting talented and interesting artists is encouraged to attend.

About the Artist
Award-winning Belgian photographer Ellen Cuylaerts captures images of ocean wildlife that are serene, peaceful, and strikingly intimate. With a masterful understanding of composition and light, Cuylaerts creates works that are almost otherworldly, ushering her viewers into a realm still so foreign to the human collective. Cuylaerts's objective with her work is twofold: she seeks to bridge a deeper connection between humanity and nature, and she also works to capture her own experience as the photographer, how it feels in those moments when she is behind the camera. As she explains, "You can either choose to document an encounter or express how you've experienced the encounter. I try to shoot from the heart." In this way, she essentially draws the viewer into the natural world.
Ellen Cuylaerts travels the world as a researcher and freelance underwater and wildlife photographer, documenting animals in each region and the particular challenges they're facing. She currently lives and works on Grand Cayman in the Cayman Islands, where she dedicates herself to forging a deeper understanding of animals and their habitats.

Exhibition Dates: September 20, 2016–October 11, 2016
Reception: Thursday September 22, 2016, 6:00pm–8:00pm
Gallery Hours: Tues–Sat 11–6
Gallery Location: 530 West 25th St, Chelsea, New York

Featured Artists:
Interpretive Realms
Ellen Cuylaerts | David Stanley Hewett | Vida Ryan | Marianne Scholtes | Vincent Torre

About the Exhibition
Art's ability to reimagine reality in a multitude of ways is the driving force behind the exhibition Interpretive Realms. Each artist in this show creates a body of work that captures the essence and appearance of the natural world while also bringing a highly personal vision to life. From using the camera to record precisely detailed images in which the harmony of nature's form is put on effective display, to employing the practices of Japanese art in works that give traditional form a modern spin, this exhibition utilizes a certain sensitivity to materials and adventurous approach to technique, giving each image an intriguing, multi-layered quality. With influences as diverse as Rembrandt, Abstract Expressionism, and the art of the Australian outback, these artists demonstrate the dramatic diversity between the world we live in and the forms of art that are used to express it. The result is a vibrant, challenging show that provokes questions while also thoroughly engaging the viewer.

About Agora Gallery
Agora Gallery is a contemporary fine art gallery located in the heart of Chelsea's fine art district in New York. Established in 1984, Agora Gallery specializes in connecting art dealers and collectors with national and international artists. The art gallery's expert consultants are available to assist corporate and private clients in procuring original artwork to meet their organization's specific needs and budget requirements. With a strong online presence and popular online gallery, ARTmine, coupled with the spacious and elegant physical gallery space, the work of our talented artists, who work in diverse media and styles, can receive the attention it deserves. Over the years Agora Gallery has sponsored and catered to special events aimed at fostering social awareness and promoting the use of art to help those in need.
RELATED ARTICLES
LATEST EQUIPMENT
Be the first to add a comment to this article.
Newsletter
Travel with us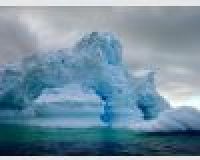 Antarctica
Plan Your Adventure >
Featured Photographer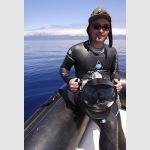 Jens Kuhfs
Expert Photographer
Born a Pisces, it should be no surprise that he has taken to the water. Jens Kuhfs has taken to the underwater. And he takes us with him when he captures his encounters in the blue depths of our planet with his camera, and...