News
Eilat Epson Red Sea Competition: Day 3
Day 3

I thought the last two days of competition were hectic, but today (the third and last day for the shoot-out) brought with it a whole new level of light-hearted tension. Manta Dive center hours were graciously extended to help all of the divers who frantically need 'just one more dive' to get the shots on their checklist. Since midnight tonight was the cut-off point for eligible photos, some divers felt the need to truly maximize their last day by making a meticulous full-day schedule. Focused and determined, many divers went about their business, stopping only briefly to refuel with water and a quick bite here and there.

Oren Lederman ready for the last day

Daylight came and left, as did my hopes of getting the shots I wanted. Throughout the day, the imaging center was very busy with competitors uploading and deciding on their best shots:

Here are the 5 images which I'll be entering in the portfolio category:

Those of us who were satisfied with the images we'd created so far finally got to truly relax during today's happy hour, while some divers continued with dusk/night dives throughout the festivities. In addition to the normal few beer kegs, nearly a dozen bottles of Russian vodka were opened and served with bread/pickles, with the hopes of loosening up even the tightest of individuals. Shortly after the music began, noise levels sky-rocketed, and good times continued. It was next to impossible to wade through the crowd without being forcibly handed a full shot glass to be part of any number of toasts. These toasts began as, for example, "To new friends!" or "To Eilat!"….but quickly devolved to "To…Ah who cares, just drink!!!"….and eventually were just long drawn out ramblings which none but the toaster could understand.

Vodka was flowing like water during happy hour
Though it was happy hour for some, others were still diving and collecting images
Once the crowd at Manta dive Center thinned out (when the booze was finished), a much smaller group went to the bar at Dolphin Reef a few kilometers away. Though I didn't have a chance to see them myself, I'm told this site is unique because of the uncaged dolphin experiences it has to offer the public.

Bar area of Dolphin Reef
We relaxed with a few more beers, and had a chat about our images until the evening came to an end.
Two of last year's winners, Dany Weinberg and Amir Stern, look over their images with Arnon Ayal and others
Image judging begins tomorrow, both for the international mail-in competition, and the shootout. Below is a video walk-through of this year's colour print entries which are on display in the main entrance of the Ambassador/Isrotel Yam Suf Hotel:
Some parting words from Noam Kortler after wrapping up his competition shooting today:
I will have the results of both competitions tomorrow, so stay tuned for more!
RELATED ARTICLES
LATEST EQUIPMENT
Be the first to add a comment to this article.
Newsletter
Travel with us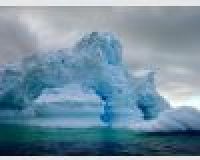 Antarctica
Plan Your Adventure >
Featured Photographer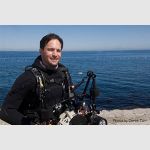 Matthew Meier
Expert Photographer
Matthew Meier is a freelance photographer living in San Diego, CA. He has been diving since the mid 90\'s and shooting professionally since completing his coursework towards a Masters degree in Photography at the Brooks...