News
Eilat Epson Red Sea Competition: Day 2
DAY TWO


Remember that you can follow all of our semi-live coverage from the 2008 Epson Eilat Red Sea Underwater Photography Competition and Shootout via these links:
Today started with a bang. Most serious photographers were entering the water very early and with very specific images in mind. The determination they've exhibited today really squashed any confidence I may have had after yesterday's shooting.

A local tries his luck with a disposable Kodak camera
Shahar Patury hangs out Hugh Hefner-style after his first dive of the day
While most entrants were busy shooting anything and everything they'd like, a crowd quickly formed when a specially chosen group of 10 photographers from different countries were given a very specific task for the next two days. Each was assigned a particular fish, which they need to document in every way possible, in order to create a comprehensive species-specific portfolio. The winner of this category will have $5,000 donated in their name (sponsored by the Israeli Ministry of Science and Sports) in addition to a $6,300 Fiji Diving Safari trip for two….hence the category name "Winning and Donating: Fish of the Year".

Entrants pulling fish species names out of an Epson printer (Photo by Sharon Rainis)
The photographers pulled species names out of an Epson printer, and all revealed their species at once….much to their chagrin, the papers they pulled had written on them species RARELY found in the Red Sea (Mola Mola, Hammerhead, Mantas, etc.), so their tasks seemed impossible for a moment. Once their faces turned satisfactorily red, the true fish species were given to them, and off they went to start on their project.

Entrants being told their bogus species to photograph (Photo by Sharon Rainis)
The diving was again fantastic, allowing for many photo opportunities. Here are a few shots I managed today:
(attempt at a quintuple exposure)
Once 5 o'clock came around, the kegs, snacks and music appeared in the time it took me to shower. By now, people are generally familiar with each other, so I found myself striking up interesting conversations at every turn.
Day or night, these work tables were always loaded with photo gear. Pictured is Nigel Wade.
Eli Shafer, Louisa Butler, Adam Butler, Richard Carey
David Vered (GM of Isrotel Sports club), Keri Wilk (DPG/ReefNet) and David Pilosof (Yam Magazine and Organizer). And no, that is not pee...It was a coffee stain that I remedied with a quick dip in the rinse tank.
Hanging out with Kurt Amsler (Accomplished photographer and judge)
We ran the kegs dry just in time to go to the opening ceremony for the event at the Eilat Underwater Observatory. Not a typical venue for 100+ nearly drunk divers to have a party, the unique underground 360-degree aquarium room was packed just minutes after people started arriving. Food, drinks, and interesting aquarium life were accompanied by short speeches from a few notable organizers and individuals, including the Egyptian Ambassador to Israel.

One of the captive sharks in the Observatory's large aquarium
After the ceremony, a group of us made our way back to the Manta Dive Center, where the competition judges gave those who were interested some helpful tips regarding contest entries, and what criteria they use to determine a winner.
Judges giving hints to the competitors at the Manta Dive Center
Judge, Alberto Muro Pellicone, hard at work earlier today
This was a very late night, so getting live coverage uploaded was next to impossible without an injection of caffeine directly into my veins to keep me awake…so I leave you with a quick video clip of the vibe at the end of the evening.
More to come tomorrow…

RELATED ARTICLES
LATEST EQUIPMENT
Be the first to add a comment to this article.
Newsletter
Travel with us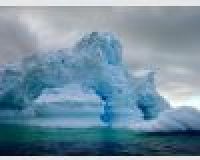 Antarctica
Plan Your Adventure >
Featured Photographer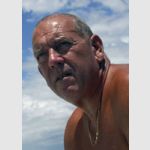 David Henshaw
Photographer
In the relatively short time I have been shooting underwater I am always trying to produce a photograph with the "WOW Factor" - an image that can capture the imagination, that inspires to do better and satisfies the...