News
Eilat Epson Red Sea Competition: Day 1
A reminder that we are covering the Epson Eilat Red Sea competition live, and you can keep up with all the coverage from the links below.

Today was the first day of the onsite shoot-out competition, and if I had to describe it using one word, it would undoubtedly be HECTIC.
A very packed camera table
At any one point during the day, there were dozens of the 100+ entrants hurriedly changing tanks, cleaning O-rings, and replacing memory cards in an effort to maximize every moment of sunlight possible…though, once the sun went down, the nocturnal ocean dwellers continued the fast pace well through happy hour (will describe that later…).
The event actually started at 12:00am on November 11th, and I'm told that there were a few brave souls who fought through their jet lag and tiredness in the name of underwater photography to get right into the water.
Although we're all competing, the atmosphere is very friendly and everyone seems willing to lend a helping hand where they can, be it sharing lenses, explaining photo tricks, or just encouraging each other. Of course, there are still friendly rivalries here and there.
Oren Lederman and Shay Erel arguing that their respective photo-systems are better.
Keri Wilk (DPG/ReefNet), Steven Kovacs, Danny, and Oren Lederman
At the end of each day, photographers are required to upload all of their unedited images to a central server, where files are kept for the duration of the event in entrant-specific password-protected folders. No digital manipulation of any kind is allowed in this contest, so there's no relying on trusty old Photoshop to bail out an "almost got it right" shot. The area that has been set up for image uploading is filled with mouth watering Macs.

Mac imaging center for uploading images

Here are some of my keepers from today:
After my last dive, many of the entrants gathered at the dive center to enjoy snacks, a few drinks, some music and each other's company. 'Happy hour' quickly turned into 'Happy 4-hours' since there was so much fun stuff going on:
The live one-man band
Israeli keg beer
Israeli keg beer all over me. One of the keg taps was faulty…and it malfunctioned a thick stream of beer directly into my face from 6 feet away!
David Pilosof chatting with Alexey Stoyda
Sharon Rainis (Fantasea) was I attendance today, and has planned to make a rather unique set of images over the next few days. I won't ruin it altogether, but they involve submerging full size Epson printers in the ocean/pool with a model. Check out
the images
she produced last year.
Sharon Rainis with her recently gutted Epson printer. She spent the afternoon stuffing it with bottles until it had the proper buoyancy
Finally, here's David Pilosof (Pilo) revealing the festivities during the next few days:

Pilo talks about the event so far


More coverage tomorrow…so stay tuned!
RELATED ARTICLES
LATEST EQUIPMENT
Be the first to add a comment to this article.
Newsletter
Travel with us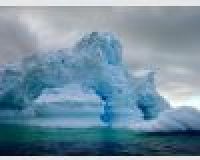 Antarctica
Plan Your Adventure >
Featured Photographer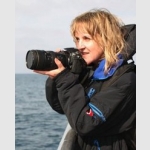 Bonnie Pelnar
Expert Photographer
From the first images Bonnie captured with a rental Motormarine during a 1987 Cozumel dive trip, she was hooked. Her hobby became a passion and her passion became a career. Now she lives out her dream to travel the world as a...