News
Dumbo Octopus Filmed More Than Four Miles Down Is World's Deepest
By Ian Bongso-Seldrup, May 29, 2020 @ 10:30 AM (EST)
Source:
CNN

The deepest-ever sighting of an octopus has been captured by cameras nearly 4.3 miles down in the Java Trench. That's more than a mile deeper than any previous cephalopod sightings. The creature, whose discovery is reported in the journal Marine Biology, is believed to be a new species of "Dumbo octopus"—pelagic umbrella octopuses in the genus Grimpoteuthis.
Dr Alan Jamieson, the marine ecologist leading the team that made the discovery, filmed the octopus in April last year during the Five Deeps Expedition, which saw Texan financier Victor Vescovo visit the deepest parts of the five major oceans on Earth in the DSV Limiting Factor submersible. Dr Jamieson used "landers"—instruments dropped from a research ship that settle on the seabed and record whatever passes by—to capture two dumbo octopuses, one measuring around 14 inches in length and the other, almost 17 inches.
The scientist told CNN that he hopes the discovery "challenges people's perceptions" of deep-sea creatures as strange and terrifying. "This is just a cute little octopus doing what octopuses do."
RELATED ARTICLES
RELATED PRODUCTS Jun 3, 2020 4:12 AM
joan melda
wrote:
There are many engineering assignments help writing services and Engineering Writing Services to choose from for those stuck with their engineering research paper writing services and engineering term paper writing services.
https://researchpapers247.com/legitimate-engineering-assignment-writing-services/
Newsletter
Travel with us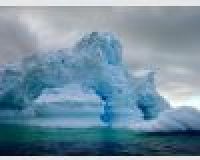 Antarctica
Plan Your Adventure >
Featured Photographer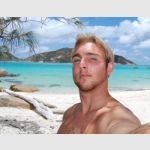 Cal Mero
Expert Photographer
Cal Mero is a marine biologist and full time underwater photographer specializing in fashion, advertising and wildlife. Cal is based in Melbourne, Australia and is passionate about promoting the unique marine life found in the...