News
The DPG Monthly Photo Contest Judges
Ever wonder who chooses the winners of the DPG monthly photo contests? In addition to DPG Publisher Jason Heller and Editor Matt Weiss, we have put together a team of underwater photographers that have won their fair share of competitions themselves. If you follow the underwater photography competition scene at all, these names will be very familiar to you. In case you haven't heard of them, check out the credentials.
Jeffrey De Guzman
Jeff De Guzman is an underwater photographer based in the Philippines. His work has been widely published and he has won numerous awards. In 2009, Jeff won 2nd place (Super Macro Traditional) in Our World Underwater and 1st place in Macro Category Scuba Diver Australasia TTL photo contests. He has already won a few in 2010 too, including the Our World Underwater and British Underwater Festival competitions.
---
Keri Wilk
Although he is only 25, Keri Wilk has already accumulated more underwater photography awards than most photographers will in a lifetime. His 77 total awards (21 1st places, 31 2nd/3rd places, and 17 honorable mentions) must rank him amongst the most successful underwater competition photographers ever. Listing the highlights of his competition winnings would take too long, but perhaps his most impressive feat was nearly sweeping the 2010 Our World competition with three golds, two silvers and an honorable mention.
---
Yeang Chng

A physician/scientist by training, Yeang Chng has taken the underwater photography scene by storm since he started shooting underwater in 2004. His winnings are numerous, but highlights of his competition career include: The Windland Smith Rice International Awards 2009, Oceans Category Winner; American Photo Images of the Year 2007, Nature; Beneath The Sea 2010, Best of Show in Underwater Photography & David Doubilet Award for Excellence in Underwater Photography, and many other 1st place wins.
---
Cal Mero
Cal Mero, a trained marine biologist, works as a professional underwater fashion photographer. Before he turned into a full time pro, Cal racked up an impressive list of awards including the Eureka Prize for Scientific Photography (3rd place), Australian Museum and New Scientist Magazine 2009; 1st place Young Underwater Photographer and 1st place Underwater Art, Through The Lens SDAA/MIDE 2008 Asian Geographic & Scuba Diver Australasia; The David Doubilet Award for Excellency in Underwater Photography: Best of Show, Beneath the Sea 2009; and 1st Place Macro Unrestricted, Our World Underwater 2009.
---

In other words, our competitions are judged by the guys who know how to win them.

RELATED PRODUCTS
Newsletter
Travel with us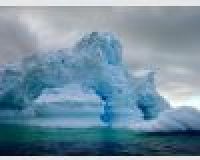 Antarctica
Plan Your Adventure >
Featured Photographer
Debi Henshaw
Photographer
For more than 15 years Debi ran a design and production agency in the UK with her husband David who also shares her passion for diving and UW photography. Now living on the beautiful Spanish Island of Menorca in the...