News
First Global Underwater Photography Magazine Announced
DivePhotoGuide is very proud to announce that we will be collaborating with Asian Geographic Magazines and Edition Fifty Fathoms to release the first ever global underwater photography print magazine - Scuba Diver Through The Lens.

The magazine will be published quarterly by Asian Geographic in both print and digital format. As you would expect from a collaboration from these three media companies, the content of the magazine will be of the highest quality, written by industry experts. With an emphasis on techniques and "how to" information, almost all the content in each issue will be timeless, so if you pick an issue up 10 years from its publication date, you will still find all the information relevant.

There will be much more information in the following weeks about this exciting new project. In the meantime, here is the official announcement!
First Global Underwater Photography Magazine Announced

Scuba Diver AustralAsia, DivePhotoGuide and Edition Fifty Fathoms join forces to launch the first international underwater photography magazine

New York, USA; Munich, Germany; Singapore - June 18, 2011 - Scuba Diver AustralAsia, the premier dive magazine of the Asia-Pacific region, has teamed up with DivePhotoGuide.com, a world leader in underwater photography media, and Edition Fifty Fathoms, the prestigious fine art magazine, to create Scuba Diver Through the Lens, the first international magazine dedicated entirely to underwater photography and videography.

Scuba Diver Through the Lens will be published quarterly in both a print and digital format by Asian Geographic Magazines in Singapore and will be distributed globally through New York and Germany.
Cover Photo: Imran Ahmad (sample only. Subject to change)
"Scuba diving is a huge part of the adventure-tourism industry and underwater photography has always been an important part of promoting the sport," said John Thet, publisher of Asian Geographic Magazines Pte Ltd and one of the visionaries behind the new title. "Most diving magazines on the market today cater to a small region, but Scuba Diver Through the Lens is special because it features content that is truly global. It's a great opportunity for all of us who want to see the sport continue to grow and thrive."

The new magazine is designed to educate the global underwater photography and videography community on equipment, technique and travel destinations as well as highlight the world's top underwater image-makers.

The international magazine will feature three regional editors: Matt Weiss, publisher and editor of DivePhotoGuide.com, will cover the Americas and Caribbean region; Dietmar W. Fuchs, publisher and editor of the Edition Fifty Fathoms, will handle European and African regions; and Diego A. Garcia, senior editor of Scuba Diver AustralAsia, will oversee Asia, Australia and the Pacific.

"We are very excited about the international aspect of this publication," said Matt Weiss. "Having three regional editors, all of whom are veterans in the industry, is an innovative and polycentric approach that will ensure global relevancy. Additionally, the content will be almost entirely evergreen, meaning the reader will get just as much out of any given issue whether they read it today or in ten years from now."

The first issue of Scuba Diver Through the Lens will be launched in November at the DEMA 2011 show in Florida, and will officially hit newsstands on January 1st, 2012.

About Asian Geographic Magazines

Among the companies' six magazines titles, Asian Geographic Magazines Pte Ltd is the publisher of both Scuba Diver AustralAsia as well as Asian Diver magazines, the two most important and well-established scuba diving magazines in the Asia-Pacific region. With the recent success of the Scuba Diver franchise, which currently reaches about 90,000 readers per issue, the title has now expanded to include the Through the Lens title, as well as the online ocean portal at uw3some.com.

Other titles include the flagship magazine ASIAN Geographic, a vocal supporter of environmental, conservation and social issues; PASSPORT, showcasing the best of travel and adventure in Asia Pacific; JUNIOR, the only magazine about Asia that's dedicated to young ones; and THE READ, educating teenagers and young adults in a fun and informative way.

About Edition Fifty Fathoms

The Edition Fifty Fathoms is an annual Edition of the most famous underwater photographers worldwide. Starting in 2008, the Edition will be published 12 times. one for each letter in its name, or one for each number on a clock's face, as "Fifty Fathoms" also stands for the very first diving watch. This explains the company behind this most prestigious photographic magazine: Blancpain. For many, Blancpain is the finest watch manufacturer in the world, whose creations offer the utmost quality in watchmaking, thus transferring their picky philosophy about quality into underwater photography. Only 1829 issues are produced annually and only 1000 limited copies are for sale worldwide. Go to edition-fifty-fathoms.com to get more information on this fine art collectible.

About DivePhotoGuide.com

DivePhotoGuide.com is a popular, award-winning website and resource for the global underwater photograph and video communities. Features include underwater photography technique guides, travel and destination guides, photo galleries, equipment guides, daily news, product reviews, event calendars, monthly contests, and a community of over 50,000 underwater photographers and videographers from around the globe. DPG also hosts underwater photography expeditions and workshops around the world.


Four Issues Per Year (Every 90 days)

No. 1: Oct 15, 2011 | Scuba Diver Through the Lens (SDTTL Special Launch edition, DEMA 2011 promotion)
No. 2: Mar 15, 2012 | Scuba Diver Through the Lens (SDTTL Issue 2/2012, ADEX 2012 promotion)
No. 3: Jun 15, 2012 | Scuba Diver Through the Lens (SDTTL Issue 4/2012, MIDE 2012 promotion)
No. 4: Sep 15, 2012 | Scuba Diver Through the Lens (SDTTL Issue 6/2012, DEMA 2012 promotion)
No. 5: Dec 15, 2012 | Scuba Diver Through the Lens (SDTTL Issue 8/2012, DEEP 2013/BOOT 2013 promotion)

Contacts:

Asia Pacific:
Diego A. Garcia | diego@ScubaDiverAA.com | +65-6298 3241

Europe:
Dietmar W. Fuchs | dwfuchs@media2dive.de | +49-151-41914941

Americas:
Matt Weiss | Matt@DivePhotoGuide.com | +1-917-520-9117

RELATED ARTICLES
LATEST EQUIPMENT
Be the first to add a comment to this article.
Newsletter
Travel with us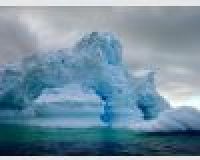 Antarctica
Plan Your Adventure >
Featured Photographer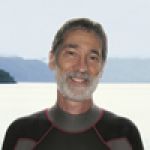 David Hall
Expert Photographer
David Hall began diving in the 1960s and has been photographing underwater professionally since 1980. Motivated initially by scientific curiosity and a love of animals, the focus of his photography evolved to encompass both...