News
Dolphins Filmed "Yawning" for the First Time
By Ian Bongso-Seldrup, August 8, 2021 @ 10:00 PM (EST)
Source:
Asahi Shimbun

Yawning—we do it (some more than others), frogfish do it (though only the lucky few capture it), and now, it seems, the experts have confirmed that dolphins do it, too. Researchers at Mie University in Japan, who are monitoring the activities of bottlenose dolphins at the Minamichita Beachland Aquarium in Aichi Prefecture, reckon they've captured the first underwater video footage of the behavior occurring among whales, orcas and similar aquatic mammals.
While we tend to yawn when we're tired, stressed or bored, there is a surprising variety of proposed explanations for the behavior in humans—and the need for a sudden influx of oxygen is only one of them. When dolphins "yawn" underwater, it obviously isn't concerned with taking in air, but it seems the animals also do it when they're feeling sleepy. "The act of just opening the mouth wide might help them stay awake," says Associate Professor of Ethology Tadamichi Morisaka, who is part of the research team. Other studies have found that dolphins tend to be active for a while after they yawn.
PhD student Akiko Enokizu, the lead author of the new study published in Behavioural Processes, notes that the team observed their dolphin subjects open and close their mouths on five occasions. In the captured video, the dolphins are swimming in a relaxed manner with half-closed eyes, leading the researchers to conclude the behavior constitutes underwater yawning. "I want to examine whether killer whales, manatees and other creatures also yawn in water," says Akiko Enokizu. "I want to figure out why animals need to gape."
A sample video of a yawning dolphin is available here, but be warned, it's not all that interesting…
RELATED ARTICLES
RELATED PRODUCTS
Newsletter
Travel with us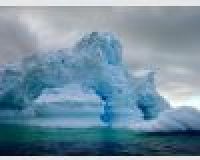 Antarctica
Plan Your Adventure >
Featured Photographer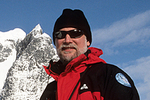 Chris Weaver
Expert Photographer
As a certified scuba diver since 1978, Chris Weaver has made hundreds of dives with his childhood friend Michael Salvarezza, taking photographs of their experiences in remote locations ranging from the temperate waters of Cocos...