News
Dive Log Thread: Women's Dive Day
By DPG Editorial Staff, July 21, 2018 @ 10:00 AM (EST)

Not that we need any occasion to celebrate the prowess of female underwater image-makers or discuss gender roles in the dive industry, but today, July 21st, happens to mark Women's Dive Day—and many of our favorite female photogs are celebrating in grand fashion.
Organized by PADI, this annual event aims to promote female divers through the stewardship of icons like Sylvia Earle and Christina Zenato. Around the globe, dive shops and resorts are holding events in unison to engage women in diving, from intro courses to professional training.
We hope that you're finding a way to participate in Women's Dive Day 2018 with your underwater camera setup in hand. But if you find yourself landlocked and out of luck, fear not: To give you some inspiration, we have collected the plans of female underwater photographers from across the globe. From diving with sperm whales to prepping for international travel to catching up on editing images, here's what some of our readers and contributors have planned.

Tanya Houppermans: No diving this weekend, but I will be prepping gear and packing to head to Scotland next week to photograph basking sharks.
Brook Peterson: Editing photos from the Red Sea and prepping gear for Tonga whales.
Susannah Erbe: I'll be writing about diving and how awesome diving is, and wishing I could be diving instead!
Annie Crawley: I'm diving and teaching kids/teens underwater photo/video so they can be the voice of our ocean with their stories!
Lorraine Arnott Riscinti: I'm working in my dive store.
Michelle Manson: Not diving, unfortunately, but definitely picking up a camera and doing some shooting!
Patricia Dusman: No diving but doing some editing and thinking about my next trip to Yap.
Marie-Elizabeth Mali: I'm in Arizona at a conference, far from the ocean, so I'm going to float in a float tank and dream of the Galápagos trip I hope to go on next year.
Abi Smigel Mullens: Doing what I seem to be doing the majority of the time these days, editing other people's underwater photos to share on Wetpixel.
Cassie Jensen: I will be in Bimini!! Snorkeling with spotted dolphins, stingrays, sharks, and exploring the Sapona shipwreck!
Marie Charlotte Ropert: A little bit of editing, but mainly preparing for my new life as a diving professional, away from my 9-to-5 office work, and which obviously involves some underwater photography.
Allison Vitsky Sallmon: Diving! We initially had a group of five shooters (Marla Matin, Jami Leslie Feldman, Michelle Hoalton, and Brook Peterson). We had to adjust our plans last minute, unfortunately, but I think we've adjusted. Local kelp beds—super fun!
Theresa Guise: Not diving, unfortunately, but learning how to use my new Nauticam Wide Angle Conversion Port (WACP) in anticipation of my trip to Norway this November to swim with and photograph Orcas with Peter de Maagt.
Kerri Bingham: I'll be prepping for a month in Indo, and announcing our Babes in Bali trip 2019 with Erin Quigley!
Renee Capozzola: I'll be diving in one of my favorite places—Maui!
Alex Rose: Even though I won't be underwater, I'll be doing my best to make it seem like I am! I will be part of an activation event in Chicago called "The Mermaid," where I'll be representing Blue Ring and doing "ocean adoption" ceremonies for kids all weekend (through the 24th actually). Should be a blast!
Dubravka Mzungu: I will edit my last video from the cave. Can't wait to share it with you.
Debbie Wallace: Editing, of course! Maybe some diving on Saturday... I hope, I hope!
Ashleigh Baird: I'll be training for this year's freediving depth world championship!
Erin Quigley: I'll be traveling to Indo. I board the Pindito for an Alor voyage on Monday.
Francesca Diaco: Multitasking, as every woman so artfully does! I will be doing some underwater photography training with a client in Roatán, booking flights for three upcoming expeditions in 2018 and starting to add some new trips for 2020... and hopefully squeezing in a dive!
Susana Navajas: I'll be hosting a shark week event! Save The Sharks: Shark Week Kickoff.
Jennifer Hopper: I'll be diving Saturday at Catalina Dive Park and editing photos Sunday!
Susannah Snowden-Smith: Learning sidemount! I just did dive one of four. Can't wait to work on it again this weekend! Woot! Then prepping for my trip to Little Cayman to help Central Caribbean Marine Institute (CCMI) by photographing spawning coral!
Renata Rojas: I will be spending it underwater completing a MEG rebreather class with the wonderful woman—the award-winning Becky Kagan Schott.
Brandi Mueller: Girls dive in Truk Lagoon! Diving the Nippo Maru, Japanese WWII wreck sunk in 1944.
Lia Barrett: Photographing sperm whales for Prawno Apparel designs!
Petra Morten: I'll be diving in the amazing Lembeh Strait. There is no better muck diving than here.
Amanda Cotton: Lots of prep work for the 2014–2018 Sedna Epic Expedition, an all-female expedition to the Arctic. I am looking forward to working with this extraordinary team of ladies again.
Tanya Burnett: Diving and editing images from the awesome grouper spawn event in Fakarava, French Polynesia!
Ellen Cuylaerts: Unpacking and packing, preparing for new dive horizons means also some more studying and rethinking gear! Cave 1 and cave 2 soon come! Be unafraid! Happy Women's Dive Day! Keep it safe!
RELATED ARTICLES
LATEST EQUIPMENT
Be the first to add a comment to this article.
Newsletter
Travel with us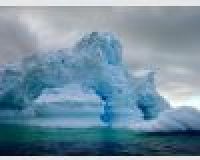 Antarctica
Plan Your Adventure >
Featured Photographer
Enrique Faber
Expert Photographer
Enrique Faber is a professional underwater photographer, born in the island of Gran Canaria, where he enjoyed a childhood inseparably linked to the sea and where he developed a great passion for underwater life. His wide...