News
DEMA 2007: Complete Coverage
The 2007 DEMA show was a lot of fun this year. We got to see and play with the newest diving and underwater photography gear, we learned about new destinations and shooting opportunities, spent time with old friends, and even coordinated a few new projects, including a special collaboration on an Antarctica underwater photo & video trip scheduled for Feb 2010.
DEMA is always a special time for us, as we have made many good friends in the dive industry and see many of them only once a year or so at dive shows around the world. This year was especially well themed for the underwater imagery inclined, as legend, and friend, David Doubilet received a coveted 'Reaching Out Award' during the DEMA award party.
Underwater Photo / Video Equipment
The top questions we've been receiving from members lately have been related to housings for the Nikon D300, Nikon D3, Canon EOS 40D and Canon EOS 1Ds Mark III. So we tried to do a round up of sorts, to focus on these models in particular. Our prediction is that the Nikon D300 and Canon 40D will be the most popular among SLR shooters, and the prioritization of development among manufacturers seems to agree with that sentiment.
We made a valiant attempt at getting to all the underwater imagery related booths, and we did a pretty good job, nailing about 90% of them. Wetpixel also has solid coverage from the show floor..
We posted an intro on Day 1, but then got caught up in all things DEMA, and our quasi-live coverage became more quasi than it was live. But we covered it all, and now we're proud to bring you our comprehensive report.
You can click on the brands below to see our specific coverage of the new products and news from each company.
Diving Equipment
It would have taken days to cover all the new diving products, but among the manufacturers we did have the chance to sit down with, the folks from Mares and Poseidon Rebreathers were two that stuck out. The new gear and gadgets hitting the market are relevant for underwater photographers and videographers.




DEMA Award Party: David Doubilet Honored
David Doubilet was one of two recipients of the 2007 DEMA Reaching Out Awards. David, along with dive industry legend Bob Soto, were honored in recognition of their significant contributions to the sport of scuba diving. The DEMA Reaching Out Awards are akin to the diving Hall of Fame. DivePhotoGuide was there covering the award ceremony.






People, Players & The DivePhotoGuide Booth
The DPG / Wetpixel booth became somewhat of a home base for underwater imagery folks to stop by. Guests included Marty Snyderman, Mark Strickland, Ned Deloach, Tim Calver, Stephen Frink, Norbert Wu, Cathy Church, Walt Stearns, Michael Aw, Amos Nachoum, Georgiene Bradley, Jay Ireland, Annie Crawley, Scott Bennett, Ned Deloach, Pual Humann, Ethan Gordon, Tanya Burnett , Kevin Palmer, Evan Kovacs, Sean Heinrichs, …and I'm sure I'm missing a few on this list! It's great to see so many familiar faces from shows, events, dive trips and photo shoots around the world.
We tried to catch up with many of the familiar faces who were out and about roaming the show floor, or participating in some of the lavish parties and ceremonies at the show.
Wendy was pretty much the one holding down the fort at the booth as I had to give three presentations for DEMA and then juggled meetings throughout each day. I did get to meet a few of the Wetpixel guys (and gal) that I haven't before, Eli Woolery, Matt Segal and Heidi Connal.
At least three of the Underwater Photo Societies were represented. Larry Cohen from the NYUPS (New York tri-state area), and Barry & Ruth Guimbellot from the DUPS (Dallas), along with Kathy, Randy, Rick & Robbie from NCUPS (Northern California) all stopped by. NCUPS had a booth with winning images from their international photo competition on display. Kathy & Randy also should win best Halloween costume at DEMA 2007, they made an awesome which and warlock couple.
On Friday evening, while the DEMA awards party was going on, the lobby of the Rosen Center was abuzz about underwater imaging as Wetpixel hosted their annual DEMA happy hour. We bounced from the awards party to the happy hour so we can cover both Doubilet receiving his award, as well as the drunken underwater imagery scene. Last year DivePhotoGuide co-hosted the happy hour, but this year we had to be in two places at once and didn't want to be bad hosts.
DEMA: New Diver Recruitment Website, beAdiver.com
DEMA is launching a multi-million dollar advertising campaign to recruit new divers into the sport. The hub of this effort is a website that will launch soon at http://www.beadiver.com/. Images from a handful of pro photographers will be included in the effort, including David Doubilet, and DivePhotoGuide's own Jason Heller. For those staying at DEMA's host hotel the Rosen Center, we were able to see a preview of the Be a Diver TV commercial, which will be running on air soon. I think they did a pretty good job at tapping into the emotional side of diving that captures all of our passion for the underwater realm. I wish the effort the best of luck and we'll keep you posted on the developments of DEMA's beAdiver.com website launch.
DEMA Parting Words
As we head into another diving year, we are already looking forward to DEMA 2008 in Las Vegas. This will represent the first time DEMA hosts an actual imaging pavilion. All of the underwater imaging companies will be in the same area next year, including a stage and screen to display videos, slideshows and presentations.
We look forward to seeing all the new products hitting the market over the next several months, and of course stay tuned right here on DPG for information on these releases as they happen.
Links to Other DEMA Coverage:
RELATED ARTICLES
LATEST EQUIPMENT
Be the first to add a comment to this article.
Newsletter
Travel with us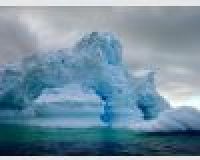 Antarctica
Plan Your Adventure >
Featured Photographer
Todd Essick
Expert Photographer
Todd Gary Essick worked as a professional freelance photo journalist in Florida for almost a decade. He has tackled some of the most intense and challenging assignments possible, primarily freelancing for the Associated Press...