News
DEMA 2022 Coverage: Part 3
Nauticam

Ryan and various exotic cinema cameras in Nauticam housings

At every DEMA show, the Nauticam booth takes center stage inside the Image Resource Center, and this year was no different. Numerous new housings, lenses and viewfinders were on display, with a particular focus on high-end cinema cameras used for movie productions and TV broadcasts. Reef Photo's Ryan Canon showed off the impressive professional features on the housing for the ARRI ALEXA 35, for the RED V-Raptor 8K VV and for the Z CAM E2-S6/F6/F8 video cameras, all at varying price points with some able to shoot 8K video at an incredible 120fps!
For professional video shooters who don't quite have a film production budget, the Canon EOS R5 C might just be the next best option. The EOS R5 C is Canon's latest full-frame mirrorless camera that shares all the still shooting capabilities of the popular EOS R5 model while adding cinema features and internal 8K/60p or 4K/120p video recording. One of the best features of this camera is the addition of a one-touch white balance button that makes getting good color at any depth a breeze. The Nauticam NA-R5C housing includes space for an external battery pack, which is required to shoot 8K/60p, and pairs perfectly with Nauticam optics such as the WACP-1 or WACP-2 as well as Nauticam viewfinders and monitors. The housing for the Canon EOS R7 and for the EOS R3 are also in stock and ready to go, as well as the housing for the Nikon Z9 and for the popular Sony A1.

Nauticam's NA-E2F housing is compatible with four Z CAM bodies: the E2-S6, E2-F6, and E2-F8

Filmmakers with more modest budgets are snapping up the Canon EOS R5 C in Nauticam's housing

Nauticam's housing for the Nikon Z9, one of the most impressive full-frame cameras on the market

Nauticam also manufactures an entire family of high-quality water contact optics for all kinds of cameras that are super popular with underwater photographers and video makers. The WACP-1 lens launched to rave reviews in 2019, and this year they have released a more compact version of the original lens named the WACP-C. Its reduced size and weight make it much easier to include as part of your travel kit, although you do lose one f-stop of corner sharpness when compared to the original.
As well as the WACP-C, which is designed for use with full-frame DSLRs and mirrorless cameras, Nauticam has also updated the super popular WWL-1 lens to include a built-in buoyancy collar—the WWL-1B. The WWL-C is also similar, but this is designed to work better with the 24mm lenses normally found in compact cameras. Last but not least, we also had a long chat about the creative possibilities of the Extended Macro Wide Lens, or EMWL, as Edward and his team are constantly experimenting with different lenses for this system to add new perspectives to existing subjects.
The basics of how the system works are as follows. The lens comes in three separate parts that can all be switched or removed underwater. The first part is the focusing unit, the second is the relay, and the third is the optical lens. There are now four different lenses available for the EWML offering different fields of view, the latest being the new 160-degree lens, which is already receiving rave reviews from the few photographers who have used one. This lens produces unique wide-angle images of macro subjects—which has been labelled Wide Angle Macro, or WAM. Nauticam has also produced new angled relays and viewfinders for the lens that don't yet have a name or an official release date but are exciting prospects for the future.

The WWL-1B is a WWL-1 with an integrated buoyancy collar

The new WWL-C was designed for compact cameras in mind, but as you can see here, it can also be used on cropped sensor cameras like the Canon EOS R7

Nauticam has also introduced a couple of new viewfinders with a 0.8:1 magnification ratio that work better with cameras that have large EVFs, such as the Sony a1 and Sony a7S III. Both 180-degree or angled options are available, alongside the 1:1 versions.

Nauticam's 45-degree full-frame angle viewfinder is available in 1:1 and 0.8:1 versions

Nauticam's straight viewfinder is also available in 1:1 and 0.8:1 options
Keldan

Keldan's video lights aren't cheap but they're widely regarded as among the very best—and most powerful—available

Most underwater shooters will be familiar with the high-end purple video lights produced by Keldan. The Swiss firm works closely with Nauticam at trade shows and other events, and were located right next door in the middle of the Image Resource Center.
Representative Phil Burghard gave me the scoop on their latest lights and also went into detail on an exciting new product that is in the pipeline, an 8x variable ambient light head. This filter will be controlled by the RC1 remote control unit and will allow the user to change the color temperature of the lights to match changes in depth or available light. This basically does away with the need for blue light filters and means that videographers will now have complete control over lighting temperature at the twist of a dial.
Many shooters may not even totally understand the relationship between video light temperature and ambient light, but to make it simple, the closer your light temperature is to the ambient light conditions, the more natural, and ultimately better, your footage will look. We already planned to produce an article on this topic to explain it in more detail, so hopefully we can get our hands on this product soon and demonstrate why it is such an important development for underwater video.
The new Video 8XR 20,000-lumen lights were also on display with new barn doors that have been designed to allow users to have complete control of the lighting angle and beam. Combined with the upcoming filters, this provides total control over the artificial light source, while the RC1 remote control allows divers to plan complex off-camera lighting shoots in caves or inside wrecks. With the Video 24XR, Keldan's remote-controllable 45,000-lumen monster, you can light an entire cavern with ease!

Compatible with the 8XR, 18XR and 24XR, the unassuming RC1 (left) uses ground-breaking ultrasonic technology to allow you to adjust brightness on two channels remotely—with each channel capable of controlling an unlimited number of lights

Keldan's new barn doors demonstrated on their Video 8X model
Kraken Sports

Kraken Sports are known for their video lights, but they also make housings, wet lenses, accessories, and even a compact, capable strobe

Doug and his team at Kraken Sports are constantly developing new lights and other products, and had a lot to show off at their booth. Photographer and DPG contributor Matt Sullivan is also a brand ambassador for Kraken, so we were able to get plenty of useful information from him about the company's latest gear.
First up is a brand new version of the Kraken smartphone housing—the Smart Housing Pro 2.0—which comes with an internal battery for USB-C charging of your smartphone while in use. This mitigates one of the main issues with current housings of this kind, because the battery on smartphones dies quickly when used to film constantly underwater. All of the contacts inside the housing have been covered to prevent water damage, and it has a leak detection vacuum system to ensure no harm comes to your precious device when underwater. The housing has threads on the top and bottom to attach trays and video lights, and Kraken has also produced a new solid, well-built tray and handle that can be used with the phone housing, GoPros, and other smaller cameras.

The Kraken Sports Smart Housing Pro 2.0 has a built-in battery that keeps your phone juiced while you're busy channeling your inner Cousteau

To accompany the Kraken smartphone housing, you may also be interested in the new version of the popular Hydra 2500 video light that is smaller than its predecessor because it is now powered by a single 26800 battery—which is chargeable via USB-C. It also has a built-in 1,500-lumen spotlight that can be used as a torch on night dives, and the auto-off flash feature makes it ideal for use as a focus light for underwater photography. This little light is a great all-rounder for any diver, so expect to see it being used for a variety of tasks in the field soon.
Moving up in power, Kraken has also introduced two new blue ambient light filters for its 15,000-lumen pro video lights—light blue and dark blue—which help to match the temperature of the lights with the ambient water temperature at different depths.

The new Hydra 2500 V2 is much more compact than its predecessor as it uses a single battery

The Hydra 15000 WRGBU and the LTD 10000

Dark blue and light blue ambient filters for the Hydra 15000 and the Solar Flare Mini 15000

Video shooters will be happy to see the launch of a new self-contained 7-inch video monitor, which can be used with a variety of the latest underwater video cameras with M16 and M24 bulkhead connectors via HDMI. The super bright screen is powered by three lithium batteries, which can be swapped from their sealed battery compartment without opening the entire monitor housing. Alongside these new products, Kraken also displayed numerous lights of varying outputs, and it was easy to see why they are so popular with underwater filmmakers and blackwater divers all over the world.

The KRM07-2200 is a 7-inch ultra bright monitor that runs for three hours between charges

Kraken's KRM07-2200 monitor software offers various pro video tools including histogram, zebra stripes, and focus assist
Marelux

Newcomer Marelux is working hard to gain acceptance among underwater shooters

Marelux is the latest player to enter the underwater imaging market, and the California-headquartered company had their own booth at the show to present their newest housings and other products. Pro photographer Phil Rudin was on hand to tell us more about the brand and their plans for the future, including their forthcoming viewfinders and port adaptors.
Marelux currently produces housings for the latest cameras, such as the Sony a1, Canon EOS R5 and Nikon Z7II, as well as a range of optical glass domes and macro ports. They also manufacture an innovative optical snoot called the Smart Optical Flash Tube (SOFT), which is compatible with many popular strobes and has already received positive reviews. Although the company is new and we have yet to put any of their products to the test, it is clear they mean business, and they have already acquired an impressive number of ambassadors, including regular DPG contributor Hannes Klosterman and well-known Australian shooter Scott Portelli.

Using its manufacturing facility in China, Marelux produces competitively priced aluminum housings

The SOFT optical snoot can be used with strobes by all the brands, including Ikelite, Inon, Sea&Sea, Seacam and Retra
Bigblue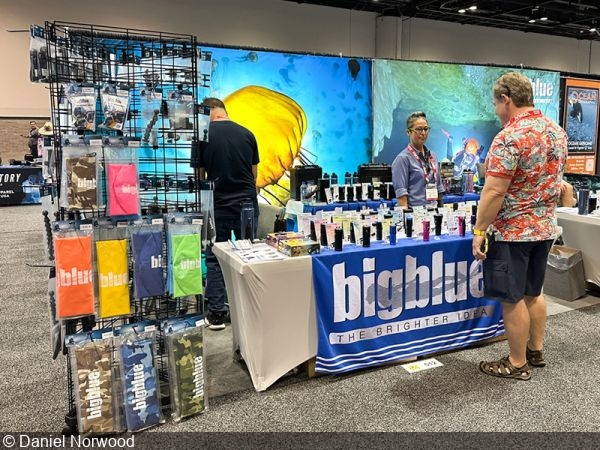 Whether you're filming critters or caverns, Bigblue has lights that will do the job

Bigblue stocks so many different video lights, it is impossible to list them all here, but they have a reputation as one of the best LED light manufacturers in the industry, with their extensive product catalogue covering everything from recreational lights for night diving to super-powerful 65,000-lumen lights for special video projects. The booth was busy at all times throughout the show, and we expect to see many of these lights being used by underwater photographers and videographers in the future.
That just about wraps up our DEMA coverage for 2022. We're already looking forward to putting many of the products mentioned in our report to the test soon. We can't wait to see all of our friends in the industry again in New Orleans in 2023!

---

When purchasing underwater photography equipment like the products mentioned in this article, please support DPG by supporting our retail partner—Backscatter.com.
RELATED ARTICLES
LATEST EQUIPMENT
Be the first to add a comment to this article.
Newsletter
Travel with us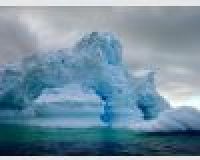 Antarctica
Plan Your Adventure >
Featured Photographer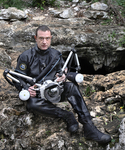 Anatoly Beloshchin
Expert Photographer
Trimix Instructor trainer IANTD Full cave diver IANTD, NACD Side mount NSS Vice President *International Wing Chun Organization*