News
DEMA 2019 Coverage: Part 4
By DPG Editorial Staff, November 18, 2019 @ 07:00 PM (EST)
Editor's Note: This is the fourth and final part of DPG's DEMA coverage. Check out our DEMA 2019 Home Page for a comprehensive look at this year's show.


After three intense days on the show floor, things started winding down on the final day. But you know what they say? There's no rest for the wicked editor! Our final selection of awesome booths included Nauticam, Fantasea, Kraken Sports, Darkwater Vision, Seacam, and Light & Motion—not to mention dropping by the booths of some of our non-imaging friends from around the globe.

Nauticam
Like all the housing manufacturers, Nauticam has been kept busy over the last 12 months with a steady slew of mirrorless camera releases, and they had several example housings on display—like the new NA-Z7V for the Nikon Z7/Z6—alongside their DSLR offerings. But as one of the market leaders, the company is also well known as a supporter of more exotic and pro-grade camera gear, like their NA-E2 housing for the Z Cam E2/E2C, an ultra-compact cinema camera that has a Micro Four Thirds lens mount and records 4K at up to 160p. Nice!

One half of Got Muck, onetime DPG Managing Editor, and longtime Nauticam Ambassador Hergen Spalink extols the virtues of the Hong Kong-based company's latest gear

Nauticam's new housing for the Nikon Z7/Z6—plus juicy dome

Not just the usual suspects: Nauticam housing for the Z Cam E2/E2C cinema camera, anyone?

Nauticam Ambassador Hergen Spalink walked us through some of the company's most significant new products. Top of the list was a new version of the WWL-1, a high-quality wet optic which gives a camera with a 28mm equivalent lens a wide-angle field of view of 130°. By contrast, the new WWL-C is aimed at compact cameras with a 24mm equivalent lens, while still offering the same 130° field of view and excellent sharpness all the way into the corners of the frame. As well as attaching to Nauticam housings via a new bayonet mount, the WWL-C can be mounted on any compatible housing via an adapter, such as the Olympus housing for the TG-6.
The company also brought along the WACP-2, the follow-up to the—you guessed it—WACP-1 wide-angle conversion port, which has received lots of good press for impressive optical quality, especially in the corners. With the WACP-1, there is a 0.36x conversion, so a 28mm becomes a 10mm lens with a 130° field of view. The WACP-2 is designed to work with lenses like the 16–35mm or even lenses as wide as 14mm, where it produces a 140° field of view.

WWL-C: The Wet Wide Angle 1 reinvented for compact cameras with built-in lenses that are 24mm at their widest

Nauticam's heart and brain: Founder and Managing Director Edward Lai (center)
Fantasea
In the Fantasea booth, father and son Howard and Nadav Rosenstein were on hand to chat about their latest compact and mirrorless housings for Sony and Canon cameras. These included their new housings for the Canon PowerShot G7X Mark II and Mark III. The new feature on these housings is a vacuum valve, giving users peace of mind that everything is perfectly sealed before jumping in. Along with the leak alarm that was always fitted as standard in Fantasea housings, this new addition now makes up the Fantasea Hybrid Vacuum Safety System.

Fantasea's Howard Rosenstein provides an overview of the company's compact and mirrorless systems

On the Sony APS-C mirrorless side, Howard showed us their housing for the a6400, revealing that the company is developing a new version for the entry-level a6100, the recently announced successor to the venerable a6000, as well as for the a6600, the current series flagship. These housings are compatible with a wide range of accessories that the company produces, including wet lenses, dome ports, and an LCD magnifier.

In Fantasea's lightweight polycarbonate housing, Sony's a6400 is a lean, mean image-making machine—which won't break the bank

Fantasea's housings are now all available with an integrated vacuum check and leak detector—the Fantasea Hybrid Vacuum Safety System
Kraken Sports
Over in the Kraken Sports booth, it was underwater photographer and videographer Andrew Raak who was "roped into" presenting the company's shiny new gear. (Thanks, Andrew—we hope someone bought you a beer for that!) Andrew showed off their solid universal underwater housing for cell phones which is made from milled aluminum, as well as a new aluminum housing for the Olympus TG-6, which has an automatic vacuum pump. No need to remember your handheld vacuum pump: Just drop the camera in, close the housing and hit the button—and it pulls its own vacuum! Very, very cool.

Underwater shooter and Kraken Sports fan Andrew Raak introduces the company's latest housings and video lights

Kraken's machined aluminum housing for the Olympus Tough TG-6 has a built-in vacuum pump

When they're not making clever housings, Kraken is busy creating video lights for every occasion—from 10,000-lumen monsters all the way down to handy dive torches
Darkwater Vision
You can probably guess what Darkwater Vision is all about from the name. Yup, these guys make an infrared vision system that basically allows you to see in the dark! Nick Ratcliffe hopped over from the Bigblue booth to demo the system using a vial of "tannic" water stained with food coloring: Through the camera, this completely black liquid was basically turned clear. Wild!

Nick Ratcliffe provides a "clear" demonstration of the amazing Darkwater Vision system

Darkwater Vision has standalone and tethered systems that allow the diver and personnel on the surface, respectively, to work in zero-visibility environments

DPG Editor-at-Large Joe Tepper is already a bit of a superman, but now he has another special power!
Seacam
They're silver, they're shiny, they're super high-end—they are Seacam! And this year, as well as their fine selection of desirable housings, the German company had a lovely new strobe in their moodily lit booth. Showing us the Seaflash 160 Digital, which was announced a week earlier, Seacam's Ester Boehm pointed out the new OLED display (which rotates to the correct orientation when you flip the strobe), the ability to save your preferred settings, the new one-twist closure of the battery compartment, and a new bayonet-mount diffuser which accepts filters.

Ester Boehm shows off the company's newly announced Seaflash 160, so named because of its 160 watt/second output

Shipping in about 6 weeks' time, the Seaflash 160 will have an MSRP of €1780

Among Seacam's new housings are its currently shipping housing for the Sony a7R Mark III and a9, and its forthcoming housing for the a7R Mark IV and a9 Mark II
Light & Motion
Our final major port of call was the Light & Motion booth, where we checked out the company's latest selection of continuous lights. Karl Lindstrom showed off the impressive power of the new Sola Dive Pro 2000, which packs 2,000 lumens into an 8-degree spot beam, with a runtime of 45 minutes. We also took a look at the Sola Video Pro 15000, which is designed to give videographers some serious power—15,000 lumens—to work with. Because its fully modular, it can be used both underwater and on land by switching between topside and underwater heads. The topside head just has a fan on-board to make sure things stay cool. You can also attach various bayonet-mounted modifiers for shaping and diffusing the light.

Light fantastic: Karl Lindstrom demos just some of the models in Light & Motion's Sola range

Light & Motion do LED lights for just about every occasion

The modular Video Pro 15000 (left) has interchangeable heads that allow you to keep shooting wherever you are—from the top of a mountain to the depths of the ocean

Be sure to check out our other YouTube videos on DPG TV showcasing the latest gear from Inon, Ultramax, Paralenz, and Xit 404.

Around the Show Floor
DEMA isn't just about imaging gear, of course. Everyone who's anyone makes it a point to be at the industry's biggest dive show—from liveaboards and resorts to dive equipment and ocean-inspired apparel companies. To round off our coverage, here's a little taste of what you can experience on the show floor. See you next year!

Mike Bartick wows the crowd with another macro-tastic Underwater Imaging Seminar

It's all about color with Xit 404's Aqua Pencils

DPG Editor-at-Large Joe Tepper talks megafauna with Pelagic Fleet's Jorge de Haro

Too many exciting new strobes to choose from—like the ONE160x from Italian company ONEUW

Deepblu's new fifth-generation Cosmiq+ dive computer makes its debut at the show

All under one booth: Master Liveaboards, Siren Fleet, The Junk, and Blue O Two

All smiles at NAD Lembeh as Day 4 comes to a close

Prawno main woman (and DPG Photo Editor) Lia Barrett shows signs of fatigue

Last man standing: It's a wrap for another year!
RELATED ARTICLES
LATEST EQUIPMENT
Be the first to add a comment to this article.
Newsletter
Travel with us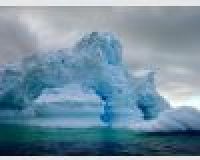 Antarctica
Plan Your Adventure >
Featured Photographer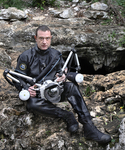 Anatoly Beloshchin
Expert Photographer
Trimix Instructor trainer IANTD Full cave diver IANTD, NACD Side mount NSS Vice President *International Wing Chun Organization*