News
DEMA 2017 Coverage: Day 1
By DPG Editorial Staff, November 2, 2017 @ 12:00 AM (EST)
Editor's Note: This is the first of four days of DPG's DEMA coverage. Check out our DEMA 2017 Home Page for a comprehensive look at this year's show.


The beautiful Orlando sun has set behind the Orange County Convention Center, which marks the end of the first day of DEMA. The show floor bustled with visitors keen to check out the latest underwater imaging gear, hear expert presenters speak, and get a sense of the trends in the dive industry.
The great thing about the show floor at DEMA is the diversity of underwater imaging products. From groundbreaking diving-dedicated action cams (see the new SeaLife ReefMaster below) to the latest full-frame camera housings, there's something for all in our Day 1 coverage. The booths covered on this first day are the following: SeaLife, Keldan, Acquapazza, Kraken Sports, XIT 404, Vivid-Pix, and Saga.

A crowd gathers in anticipation of the DEMA show floor opening on the first day of the world's biggest gathering of divers and underwater photographers
SeaLife
The big news at the SeaLife booth was small—in form that is. We got our hands on the freshly announced ReefMaster, a 4K action camera with the entry-level shooter in mind. "We thought let's really design an action camera specifically for the diver," said Bjorn Harms, VP of SeaLife.

In the same spirit as GoPro, but designed and built for divers, the ReefMaster is Sealife's new entry-level camera

And that's exactly what the ReefMaster is. The housing for the super-compact action cam has the aesthetics and feel of your traditional underwater camera. That helps with the grip underwater to ensure for more stable footage—as opposed to just hand-holding a GoPro-type device. If you want to step it up, the ReefMaster can easily be mounted to a tray.
The housing for the ReefMaster features a thumb screw seal that's very tight and has a positive feel. There's a designated space inside for a desiccant (aka "Moisture Muncher"), which eliminates any of the moisture caused by minor leaks or camera temperature that might cause fog. That's really a necessity for the entry-level target market.
The imaging specs are what you'd expect from such an action camera—4K/30p video and a 14-megapixel sensor—but the form and function of the system is truly unique for diving. The goal is to produce better images than you'd get with a standard GoPro and improve the user experience as a diver. The in-progress editing/sharing application will be similar to that of the slightly more advanced Micro 2.0 and DC2000.

Combining Sealife's new Super-Macro Lens with the 52mm adaptor makes adding the accessory to your camera a snap

Speaking of the more-advanced cameras, SeaLife is introducing a new Super Macro Lens and threaded mount. The threaded mount is compatible with any housing with a 52mm mount and is part of Sealife's goal not to restrict where customers can go in terms of wet lenses—and who can use their accessories with other brands.
This motivation extends into their lighting system: SeaLife has introduced their first "pro level" video light. The Sea Dragon 4500—as its name suggests—puts out 4,500 lumens. But the secondary specifications of light quality also earn high marks. The light offers a color rendering index (CRI) of 95 and outputs light at 5000K. The beam angle (underwater) is 90 degrees.

The new Sea Dragon 4500 is SeaLife's first foray into pro-level video lights

The Sea Dragon 4500 also has a flash detector and proximity sensor if used in tandem with taking still images. The video light comes with a YS adaptor, so it can be used with any compact, mirrorless, DSLR, or video system. As well, it can be attached via Flex-Connect adaptor to your SeaLife system.
The miniaturized version of SeaLife's Fluoro Light is ideal for resorts looking to introduce snorkelers and divers to the multicolored world of underwater fluorescence.

Fluoro gets shrunk down with SeaLife's new Sea Dragon Mini Fluoro Light—ideal for snorkelers just getting into the glowing underwater world at night

Sometimes the unexpected hits of DEMA aren't the products you use to take pictures, but the ones you wear. SeaLife's new Photo Pro Backpack is as cool as it looks in pictures. The red and black backpack is waterproof on the inside for easy drying, features a seperate tablet/laptop pouch, and is the ideal size for a compact-to-medium underwater setup.

Look good while you transport your underwater photo gear with the Photo Pro Backpack from Sealife
Keldan
Just a few steps away from the DPG booth, we spoke to the friendly Swiss folks at Keldan Advanced Lighting Technology. These hard-to-miss magenta-colored video lights, reminiscent of creole wrasses, have a few new products and enhancements making their debut at the show.
First up, the lighting company has announced a shift in the color temperature of their entire range of lights from 5000K to 5600K—which is more daylight balanced. They've also made slight shifts in the lumen output of their lights. For example, the 24X jumped from 25,000 lumens to 30,000 lumens, while the 18X received a boost from 21,000 lumens to 25,000. The 8X is now 15,000 as opposed to 13,000 lumens, with the 4X making the smallest shift from 8,000 lumens to 9,000.

The slight increase of Kelvin temperature up to 5500 is designed to better mimic natural sunlight

Keldan has also introduced a new flexible 32x32 film filter, large enough to attach to the back of any lens yet easily cut down to fit whichever lens you choose to shoot with. The filter color matches that of Keldan's M2 (medium) filter. Their ambient light filters are now featuring a hard anti-scratch coating to maintain their appearance. While scratches on the filters won't be anything to worry about, the company felt the long-term appearance could be improved.

Now that's a video light! Keldan's lights are popular among pro cinematographers

Going forward, Keldan users will be excited to know they will be able to see exactly how many minutes of battery life remains on their lights. With the new two-digit display on the rear of each light, users will never be frustrated with a light that suddenly shuts off.
Keldan has also rolled out a 150g and 80g positive buoyancy compensating clamps to provide users with more ease of use.

The display on the back of Keldan lights gives a visual representation of output and battery life
Acquapazza
We stepped in for a look at the spectrum of colored housings at the Acquapazza booth: Did you know you can get your housing in "Champagne"?
Beyond the many colors offered by the housing manufacturer, what we like about the products is their attention to detail to meet the needs of demanding shooters. This is evidenced in their prototype for a Sony Alpha 9 housing, which features a wider diameter bayonet opening to accommodate larger lenses for videography.
The housing also features extra space on top. Still shooters can install Sony's hot shoe flash, while videographers can fit in an external battery to extend the life of the camera. The housing also features a new safety latch that pulls the back portion of the housing into place over the double O-ring.

This prototype Sony a9 housing will eventually be produced in a kaleidoscope of colors for you to choose from

Angled handles on the A9 housing can be adjusted for comfort depending on your shooting preference

Acquapazza has also produced a super-depth-rated Alpha 7 II housing for a special project (seriously, that's all we can say). But you can have your own housing for the ever-popular Sony mirrorless camera and take it down to an impressive 660 feet. Apparently, the buttons on the camera are a little stiff in the shallows, but become more malleable at depth.
Acquapazza is making an effort to make their housings the go-to choice for videographers. They've released an updated gear for the Sony 12–24mm lens that offers a more-snug, more-secure fit. As well, the new extension port with zoom dial for the 12–24mm makes it compatible with larger ports that offer better corner sharpness and focus.

Angled buttons make for easier ergonomics on Acquapazza's more-advanced housings for cameras like the Panasonic GH5 and Sony a7 II series

The Acquapazza housing for the Sony a6500 features one of the largest bayonet diameters for a mid-range mirrorless camera—again appealing to large lens users. The 90mm macro lens can be inserted on-camera, rather than having to remove the port and attach the lens separately. Of note is the aluminum-constructed latch, which is more durable and designed to last logner.
The Acquapazza housing for Sony's RX100 Mark V—as is the theme—has the videographer in mind. One version of the housing offers oversized video select buttons. This same version has a large on/off button so users can easily switch off the camera in between subjects to save battery life. One nice feature of this camera is the port length: Unlike most housings, no zooming in is required to eliminate the vignette effect when using a wide-angle wet lens.

Simple choice: You want an RX100 V housing. Hard choice: Which color?

The large buttons on this model of the RX100 V housing are designed to benefit the underwater videographer

Meanwhile, smaller movie and on/off buttons will help stills-oriented photographers from accidentally pressing the wrong button

If you've just invested in the brand new Panasonic GH5, Acquapazza has you covered as well. The housing features adjustable, angled handles so the user can select the most comfortable position depending on the style of shooting. The housing also features white engraved lettering identifying controls—a feature to be included on all housings going forward. Users can also turn off the Panasonic hot shoe flash if desired to shoot without strobes. The space in the top of the housing also accommodates an LED trigger.
For something completely different: We checked out the sole housing for Sigma, the SD Quattro. The housing boasts many of the similar new features of Acquapazza's high-end mirrorless products, including angled handles, white lettering, and angled buttons for improved ergonomics.
Fancy shooting wide-angle at crushing depths? The new 170mm dome port from Acquapazza is also depth-rated to 660 feet.

Acquapazza's housing for the Panasonic GH5 fitted with a compact macro port

DPG Editor-at-Large Joe Tepper tests out Acquapazza's new adjustable angled handles
Kraken Sports
We made our way over to busy the Kraken Sports booth and were excited to learn about a new toy they brought to the show. Evan Sherman of Kraken Sports shared with us a 900-lumen macro light prototype—the NR900Z. The light is easily adjustable from 10º to 50º and has a burn time of 80-plus minutes at 100%. We were impressed to learn that the battery for the light has a USB port mounted directly on it for easy charging, and of course that means fewer items to pack when traveling! The MSRP will be $159.

The Kraken NR900Z is a prototype 900-lumen macro light that has an impressive burn time of more than 80 minutes at full power

Cool feature of the day: Directly plugging in your battery to a USB charging port
XIT 404
The innovative folks at XIT 404 might be known for their semi-ubiquitous zoom gears (and yes, they have ones for new lenses), but their accessories are always innovative as well. This year, they introduced a "Dive Spike" that can be inserted into sand or rubble and used as a mount for a strobe. The idea is to simplify off-camera underwater lighting. It's an item so fresh that we don't have a picture… yet.
Similar in design is XIT's new Dive Stick Plus. This high-quality muck (pointer) stick features a threaded top to accommodate any sort of mount—from GoPro to cold shoe and anything in between. There's also an optional attachment that includes a male-to-male screw adaptor.

The Dive Stick Plus is perfect for pointing out critters or stabilizing in muck, but now you can attach accessories as well—thanks to the threaded top

XIT 404 also is now producing a Magic Fliter mount specifically designed for the popular Olympus Tough TG-5 camera. This means you can get more realistic color and add contrast to your underwater videos shot inside or outside a housing.
As for that promised gear ring: XIT 404 now makes a gear for Canon's 16–35mm lens with the 1.4x teleconverter.

Get the best colors out of your Tough TG-5 footage by adding XIT's Magic Filter adapter
Vivid-Pix
As more and more entry-level underwater cameras, such as the Olympus Tough TG-5 and SeaLife DC2000, offer users the ability to shoot in RAW format, the software developers at Vivid-Pix have decided to roll out an interface capable of supporting DNG, RAW, and TIFF files.
The image fixing software which was previously only capable of adjusting JPEG files has also just announced a collaboration with underwater photographer Cathy Church. Now users can learn how to easily edit their images through Cathy's VividPix video tutorials.

Saga
Continuing on the accessory train, we also stopped at the Saga booth. They asked a question often faced when purchasing a viewfinder: 180 or 45? Referring to the degree angle of the two common viewfinders, the Saga designers decided that shooters deserved to switch between both seamlessly.
Saga's new viewfinders come in 45- and 180-degree variations and can be switched out easily with an installed adaptor. The adaptor is simple to install on the back of your housing and includes a safety lock mechanism.

The Saga viewfinder mount can be fitted with a 45-degree viewfinder or…

…you can simply and quickly switch to a 180-degree viewfinder when shooting in the open water column

Coming soon is an arm mount for the spare viewfinder so that you can bring both underwater at the same time. The two viewfinders and the adaptor are expected to be available within three months. The complete setup will retail for around $1350.
Saga's new Trio is really three accessories in one. You can effortlessly switch between +5, +10, and +15 magnification with the three diopters. It's currently available for $900—with a fiber-optic ring flash if you're feeling fancy.

The Trio combines three diopters in a single device, and you can simplify your super-macro lighting setup with a fiber-optic ring flash

Well, that's a wrap on DEMA Day 1—but it's just the very start of our show coverage. Check out DPG's DEMA 2017 Home Page for daily coverage, the latest news, and images of the show floor.

Joe Tepper jumps for joy with all the new photo gear! (More from John in the Ikelite booth tomorrow…)
RELATED ARTICLES
LATEST EQUIPMENT
Be the first to add a comment to this article.
Newsletter
Travel with us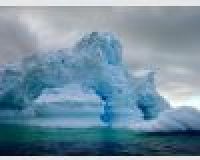 Antarctica
Plan Your Adventure >
Featured Photographer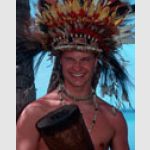 Espen Rekdal
Expert Photographer
Espen Rekdal (31) is a natural history photographer, videographer, writer and marine biologist. He specializes in underwater stills photography. Though extreme macro work has been a speciality in the past, he has branched out...