News
DEMA 2010 Coverage - Day 1
The doors of DEMA 2010 officially opened today at 10 AM. As always, DPG hit the show floor to cover all the various underwater photography and videography booths and check out the latest products. New to the DPG team this year is professional photographer Jason Bradley , who joined Matt Weiss (me) all day for some DEMA booth madness.

For the third straight year most of the underwater photo and video action was in the Imaging Resource Center (IRC), an area designated for underwater photography exhibitors. The IRC is a great idea, as it lets all of us photographers congregate in one area and eliminates countless hours of searching the gigantic show floor for different booths. So, without further ado, I bring you DPG's 2010 DEMA coverage.


Aquatica

Aquatica released a series of unique products for DEMA. On display was their new AN-5 housing for the Sony NEX-5 camera. The tiny housing comes in at only 6.5" x 5.5" x 3.3" and 2.2lbs. It features a port locking system that also doubles as lens release so you can change lenses without opening the housing. The housing is designed to provide access to all controls, and currently has three ports -- 2 dome ports and a flat port.


An adaptor is being developed so that you can use existing Aquatica ports on the AN-5 housing when SLR lenses are attached to the camera. I.e. you can put an existing Aquatic dome port and use the Tokina 10-17mm fisheye lens with your Sony NEX-5 and Aquatica AN-5.

Aquatica also had their new remote image capture system lon display, which looks straight out of Star Trek. The 8 foot camera system allows you to use your housing to take underwater images from above water. The housing can be rotated from the pole in order to get the right angle. It is also equipped with a small monitor and googles so that you can view the images you are taking and feel super hi-tech in the process.

Also at the Aquatica booth was their new video/focus light -- the Aqua LED 800. The light is Aquatica's first and it's fairly powerful for its small size -- it weighs less than a pound. The Aqua LED 800 puts out 800 lumens, a 90 degree beam angle, and is powered by over the counter lithium ion batteries. It's nicely priced at $459.

Also, as though it wasn't fairly obvious, we have official word that there will be an Aquatica Nikon D7000 housing down the line.


Equinox

Equinox was once again displaying their distinctively shaped video housings. Eric Giannunzio showed us their latest housing, the HD8x for the JVC- HM700u. The housing features your basic on/off, start/stop, white balance and zoom controls but also has a viewfinder and manual focus if you get the "x" version. These are excluded from the less expensive HD8.


Eric explained to me that since Equinox is a custom housing company, they have even made housings for SLR cameras like the Canon 5D Mark II. If you're looking for a custom video system, Equinox is an interesting option.

Keldan Lights

Keldan was back at DEMA and they have upgraded their already stellar video lights. Keldan is a lot like the Ferrari of video lights, extremely sleek and powerful, but also very pricey. Their are two new models -- the LUNA 8 LA-V CRI and the LUNA 8 LA-V FLUX. Both models are now 60 watts, 5000 k lights, but each one is optimized differently. The FLUX is optimized for brightness and gives off a whopping 5000 lumens with its white LED lights. The CRI model gives off 3000 lumens and is optimized to produce a better color by including cyan and red LED lights. As mentioned though, this impressive light doesn't come without a hefty price tag, with he CRI retailing for $2199 and the FLUX for $2299.

There is also a 40 Watt UV LED module that can be installed that allows for fluorescence imaging, which is very unique!
The three LED light modules from Keldan (UV, FLUX, CRI)




Ultralight

I am always excited to see what Ultralight has in store for us at DEMA. They are such a micro niche company focusing solely on arms, clamps and the like their products are inherently unique. This year they were featuring their new tripod. The tripod can be panned and tilted with one hand and has 11"-18" extendable legs. Additionally, these extendable legs can be used as 11"-18" extendable strobe arms. The tripod looks very intriguing given the quality of Ultralight products.

Ultralight was also displaying some GoPro accessories that included a adaptor so that you can attach the GoPro housing to strobe arms via a ball adaptor. This allows for a studier attachment option than what the GoPro housing offers, which is likely to come in handy if you are taking advantage of the ruggedness of the camera. The other GoPro item they were showing off was a housing called the Eye of Mine which takes the GoPro housing and puts a flat port on it which apparently improves the corner sharpness.
Subal

The biggest surprise at the Subal booth was the NEX-5 housing prototype, the SN5. The housing is super small and featured:


A sloped viewfinder

Adjustable handles

A new, impressive locking system

Back mounted camera to avoid water drops while opening the housing.


Another interesting item from Subal was an external monitor that attaches to the bottom of housings and is connected to the camera via a sync cord (except Ikelite connections). This is clearly an accessory created with underwater SLR videographers in mind, but the large screen can be beneficial to photographers as well.



Subal also had a brand new 9" glass dome port. When the dome shade was removed, both Jason and I let out a collective "oooohhh."


Epoque

Frank Fennel showed us the latest Epoque products. He was most excited about the tiny EHS-1400 HD for the Sanyo VPC-CG20 and CG100. The small Sanyo video camera can capture 1080p HD video and 14mp stills all in a small body that costs less than $200 bucks. The Eqpoque housing offers full access to the cameras controls and costs only $400. So for less than $600 dollars you can have a system that shoots 1080p video and 14mp stills underwater.




Epoque showed an interesting looking Underwater LED panel light that was 375 lumens and gave off a diffuse but powerful light. An underwater lighting option that I have never seen before.


There was also a 24w HID video light that gave 1,750 lumens. They had this light attached to the new Epoque T2i rebel housing, that's very similar to the T1i housing.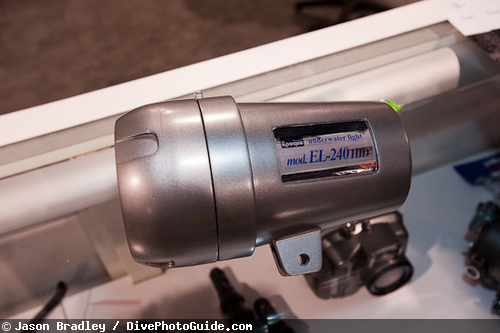 Backscatter

Backscatter was showing off the XIT 404, LLC products they distribute. The most impressive was the new tripod, which had extendable arms. The arms attached to the ball clamp by turning the arm and therefore made attaching the arms with one hand very easy.



XIT 404, LLC also created a little accessory called "The Bullet" which attaches to your housing arms and allows you to connect up to 4 ball adaptors so you can attach a total of 8 (!) strobe arms with a Bullet attached to each housing arm.

It also allowed attachment of a XIT 404 lanyard which looked well made and a nice solution to carrying your housing.




H20-Tools

H20-Tools shared a booth with BS-Kinetics and they offered a number accessories for both compact and SLR housings. One accessory was a port adaptor for Canon, Panasonic and Sony compact camera housings which allowed the attachment of 67mm threaded wet lenses to the odd port shaped housings. The ability to add wet lenses to these houses greatly increases their desirability.



They also had a long arm clamp that allows for arranging your strobe arms exactly parallel to one another when using two arms on a strobe. This arm clamped was attached to their new carbon fiber strobe arms which are extremely light and provide around 450g of lift.




That was all the booth coverage for day 1, but there is much more to come. It's always difficult to do coverage on day 1 since you are so busy catching up with old friends. Check back in throughout the day tomorrow for more DEMA 2010 coverage.


RELATED ARTICLES
LATEST EQUIPMENT
Be the first to add a comment to this article.
Newsletter
Travel with us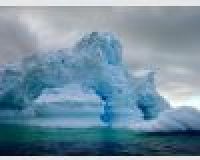 Antarctica
Plan Your Adventure >
Featured Photographer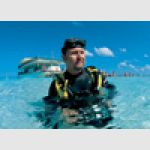 Ty Sawyer
Expert Photographer
Ty Sawyer is the current Editor-in-Chief of Sport Diver Magazine and Editorial Director of ISLANDS magazine. Prior to that, Sawyer worked as Editor of Skin Diver Magazine and, for a brief time, Discover Diving. Sawyer has been...