News
Copenhagen Climate Change Conference- A Primer
Today the world is watching Copenhagen, where more than 85 world leaders will participate in the UN's Climate Change Conference. The goal of the conference is to try and find a solution to the biggest threat facing our planet – global warming.
The conference could be a defining moment for our generation. The outcome could carry ramifications of epic proportions. Some are saying it's the most important world summit since the end of World War II; headlines are declaring that political leaders have the next two weeks to "save the world."
In an unprecedented collaboration, 56 newspapers from 45 different countries published the same editorial, titled "Fourteen days to seal history's judgment of this generation" that urges the political leaders at the conference to come up with an agreement.
The opening paragraph of the editorial explains eloquently and poignantly the importance of such an agreement:
"Unless we combine to take decisive action, climate change will ravage our planet, and with it our prosperity and security. The dangers have been becoming apparent for a generation. Now the facts have started to speak: 11 of the past 14 years have been the warmest on record, the Arctic ice-cap is melting and last year's inflamed oil and food prices provide a foretaste of future havoc. In scientific journals the question is no longer whether humans are to blame, but how little time we have got left to limit the damage. Yet so far the world's response has been feeble and half-hearted."
The Copenhagen Conference, dubbed the COP15, is a chance to rectify this "half-hearted response" and make a difference. Considering the importance of these next two weeks, I have put together a primer of sorts on the conference that, hopefully, will clarify some possible confusion that may surround it.
Artwork in Copehnage a few days before the start of the conference
Throughout the article I have linked to Wikipedia pages for some terms that are important, but I also suggest you look into Pew Center's Global Warming glossary for any terms you may want to learn more about.
What is the reason for COP15?
The UN Climate Change Conference in Copenhagen has been nicknamed COP15, an acronym that stands for The
15th Conference of Parties to the United Nations Framework Convention on Climate Change (UNFCC). The purpose of having this conference now is that the Kyoto Protocol, the existing treaty on global warming, expires in 2012, and a new agreement needs to be crafted.
The Kyoto agreement is an international treaty that was created in 1997 to reduce global greenhouse gas emissions from 2008 to 2012. 185 countries ratified the treaty, but, perhaps more importantly, was the fact that America declined.
UNFCC believes a new deal needs to be worked out now.
What Does COP15 Want To Achieve?
UNFCC hopes that by 2050 the atmospheric greenhouse gas concentration will be half of what it was in 2000.
The ultimate goal of COP15 is to come up with a legally binding agreement to reduce greenhouse gas emissions that would go into effect in 2012 when the Kyoto agreement runs out.
COP15 can conclude in a number of different ways. While first and foremost, UNFCC hopes for a legally binding agreement that replaces the Kyoto agreement in 2012, there are other options: One is that there is no agreement and talks would resume in 2010, perhaps at COP16. Another, there could be a voluntary agreement, where each government can decide it's own goals and there would be no international enforcement.
What Will Be Discussed at COP15?
It the months leading up to COP15, it became evident that a new treaty needed to be created, with U.S. President Obama saying that the conference should be looked at as more of a "way station" to a treaty. The editorial mentioned above says that "Few believe that Copenhagen can any longer produce a fully polished treaty…but the politicians in Copenhagen can and must agree the essential elements of a fair and effective deal and, crucially, a firm timetable for turning it into a treaty. Next June's UN climate meeting in Bonn should be their deadline."
With that in mind here are some of the key issues that will be discussed:
Determine how developed countries, the countries that emit the most greenhouse gasses, should limit their emissions.

Determine how much growing economies, especially the BRIC countries, can limit their greenhouse gas emissions without hurting their economic growth.
Determine ways in which developing nations can be treated equally to developed nations in the decision-making of a treaty.

What Will Be The Role of Obama and the US at COP15?
As the country with the second highest greenhouse gas emissions per person (behind Australia), many people will be focusing on the U.S. and President Obama will be the most watched man in Copenhagen. The same editorial writes that "real progress towards [a treaty can] only begin with the arrival of President Obama in the White House and the reversal of years of US obstructionism. Even now the world finds itself at the mercy of American domestic politics, for the president cannot fully commit to the action required until the US Congress has done so." This is a reference to a climate change bill that won't be voted on by the Senate until after the conference is over.
How Can COP15 Affect The Ocean?
As a DPG reader, this is the question that is probably most on your mind. COP15 could have substantial effects on our greenhouse gas emissions, which in turn will affect the oceans greatly. Rising sea levels, surface temperatures and acidification levels are changing the ocean in ways that are still being learned.
We know one thing for sure, global warming is a threat that the oceans cannot afford, especially since we are also going through a global fishery crisis.
Just type in the terms, "climate change," "acidification" or "global warming" in DPG's search box and you will see lists of dozens of articles, more than any other terms over the last year. These articles illustrate all the ways climate change is affecting our oceans, from changing the behavior of fish to killing walruses.
As underwater photographers, videographers or just ocean lovers, your eyes should be peeled to what is happening in Copenhagen these next two weeks.
Bleached coral

Resources
I suggest reading the syndicated editorial, "Fourteen days to seal history's judgment of this generation" to get a feeling of the importance of COP15.
There are plenty of places offering live coverage. I will be watching OneClimate.net's live streaming coverage, and following the live blog of the Gaurdian. Of course, you can follow along on twitter with the hash tag #cop15
I will also update the DPG news/blog section with full updates each morning.


RELATED ARTICLES
LATEST EQUIPMENT
Be the first to add a comment to this article.
Newsletter
Travel with us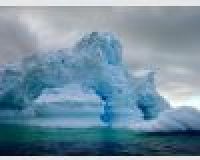 Antarctica
Plan Your Adventure >
Featured Photographer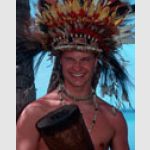 Espen Rekdal
Expert Photographer
Espen Rekdal (31) is a natural history photographer, videographer, writer and marine biologist. He specializes in underwater stills photography. Though extreme macro work has been a speciality in the past, he has branched out...