News
Celebrating World Wildlife Day
By DPG Editorial Staff, March 3, 2020 @ 04:30 PM (EST)

There are certain holidays that you get excited for. Halloween? Sure. Independence Day? Cool. New Year's? Neat. But DPG readers are undoubtedly most interested in celebrating all things outdoors on World Wildlife Day—that's today, March 3rd.
Established in 2013 by the United Nations General Assembly, World Wildlife Day aims to raise awareness to ongoing conservation efforts around the world. This year's theme is "Sustaining All Life on Earth."
In that spirit, we've put together a "Best Of" collection with some of our recent articles that highlight the importance of photographing ocean wildlife in a sustainable manner. After all, it's best to just take pictures and leave only bubbles.
By Dan Norwood
Not all shark diving is created equal. In the best light, irresponsible shark diving harms the natural behavior of the animals. Through another perspective, it can threaten the safety of divers. If you're like us and can't wait to get in the water with these finned friends, then Dan Norwood's guide to responsible shark photography is a must-read. From safety tips to photography advice and a breakdown of various shark dive types, this article has it all. Read the full story

By Steven Miller
With ethically questionable underwater photography practices on the rise—just to get that one image of a rare animal or special critter—another option is to bring the environment to your backyard. That's exactly what photographer Steven Miller did. Creating a "natural swimming pool" steps from his back door, Steven captured fantastic images of local water life such as frogs, paddlefish, underwater insects—oh, and his dog as well! Read the full story

By Jason Isley
Leatherback turtles face many conservation challenges and few photographers ever have the opportunity to capture images of these prehistoric-looking reptiles in the wild. Last year, Jason Isley traveled to a remote part of the Banda Sea in Indonesia to document the controversial local tradition to hunt the vulnerable species. Jason's images capture the convergence of conservation and cultural relativism. Read the full story

By Luke Inman
Scuba diving and mysteries are genres that rarely mix—except in Hollywood. Photographer Luke Inman brings us a titillating tale in "Baja's Manta Mystery." Back in 2003, the dozens of giant mantas that aggregated at La Paz, Mexico suddenly disappeared. What could have happened? And why? The real twist comes when the mantas return out of nowhere a couple years back—and Luke is there to capture amazing images of these majestic animals. Read the full story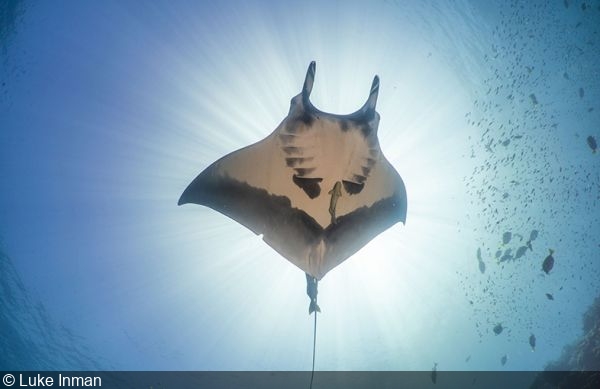 By Andrew Lim
When we think about environmental disasters, they are often epic and unimaginable. Sometimes, though, the worst threats are almost invisible. Photographer Andrew Lim brings attention to the damage caused by plastic pollution on marine environments in his photo series and instructional article "The Lamest Apocalypse." The images are anything but lame. And the message will inspire you. Read the full story

By Jennifer Idol
You know who needs your photos most of all? Excluding your proud family, of course. Marine conservation societies! These wonderful organizations are doing great work daily but often lack the resources to pay for a media campaign to share with the public and potential donors. That's why we love Jennifer Idol's insider look at documenting Coral Restoration Foundation's Coralpalooza cleanup. Maybe there's a conservation organization working in a region you've recently dived that would love to use your beautiful images for good. Read the full story

By Brandi Mueller
Sometimes, underwater imagery sheds light on ugly problems. That's why Brandi Mueller—in her latest op-ed—argues it's more important than ever to photograph the good and the bad. Whether it's a polluted environment or irresponsible diving practices, we need to be informed and honest about the challenges facing the ocean. Read the full story

RELATED ARTICLES
LATEST EQUIPMENT
Be the first to add a comment to this article.
Newsletter
Travel with us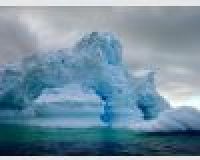 Antarctica
Plan Your Adventure >
Featured Photographer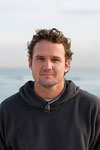 Tim Calver
Expert Photographer
Tim Calver is a freelance photographer who lives in Miami Beach, Florida. He developed his career and his unique style at the Bimini Biological Field Station on South Bimini Island in the Bahamas, where he lived and worked for...