Video News
Our friend Drew Wong at Wetpixel posted a great review on the Gates housing for the HDR-FX7 and HVR-V1U...
continue
iTunes announced its "Best of 2007 Podcasts" and DiveFilm High Definition Podcast Video has been named to the Best of 2007 Podcasts, Classic Video" list, the only diving-related podcast to make the list
continue
Jean-Michel Cousteau and the Mantello Brothers Join Forces To Protect Cetaceans with New IMAX 3D Theatre Documentary Film Dolphins And Whales 3D: Tribes of the Ocean
continue
Interviews include Eric Hanauer, the author who last interviewed Lloyd Bridges before his passing, Susan Silo, the Hollywood actress who guest starred on the Cougar episode of Sea Hunt and Jeff Bridges, Son of Lloyd Bridges, who shares his touching memories of his father and his Sea Hunt experiences
continue
Light & Motion's CEO, Daniel Emerson and Director of Marketing, Jackie Petro accepted the Green Business Award from the Monterey County Board of Supervisors on December 11th, 2007 in Salinas, CA. The Green Business Award is given to businesses that voluntarily incorporate pollution prevention practices, implement waste reduction programs and install water conservation as well as alternative energy solutions into their operations. As a part of the program each business has undergone a series of rigorous audits performed by environmental and conservation experts to ensure that they meet the stringent program criteria. Light & Motion was the first business in Monterey County to receive this award; eight additional businesses have been awarded since. They include the Monterey Bay Marine Sanctuary, Whole Foods Market and others
continue
We received a note from Gates about a shameful act of theft at their factory. Someone apparently broke into the Gates factory and stole two video cameras and a housing while the factory was evacuated during the southern California fires two weeks ago
continue
"In collaboration with Howard Hall, Gates 'bulletproof' housings extend to 4K digital cinema imaging." The RED camera has had an interesting launch. This beautiful peice of optical engineering magnificence looked to many to be too good to be true. With resolution of roughly 4 times that of HD, and prelaunch images that look like something out of a sci-fi flick, who could blame those who didn't want to first beleive...
continue
Newsletter
Travel with us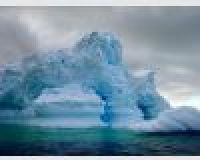 Antarctica
Plan Your Adventure >