Video News
We are very pleased to announce that the video work from our very own Rick Morris will be featured in National Geographic Channel's Earth Day special "Earth Report, State of The Planet 2009"
continue
An in depth look at Dr. Chris German's science as he discusses what is found around deep sea vents and seeps in part 2 of Rick Morris's short film, Chess Game.
continue
Aquatica announces the "HD Wave" their first high definition underwater video housing for the current Sony HDR-SR11/12 and the NEW Sony HDR-XR500V/520V HD camcorders
continue
The BLUE Ocean Film Festival is a global film festival and conservation summit for underwater filmmakers and marine researchers. The event will be held June 11-14th in Savannah, Georgia.
continue
Dr. Chris German of the Woods Hole Oceanographic Institute discusses his research to find deep ocean vents and seeps in part 1 of Chess Game a movie by DPG video editor Rick Morris
continue
New World Publications invites you to become a part of the Sensational Seas 2010 production
continue
Eye-Fi Launches 4GB wireless memory cards that automatically upload videos to popular video and photo sharing sites including YouTube and Flickr
continue
Averaging 25 feet (7.6 meters) long at birth, no other leviathan is more mysterious. than the endangered blue whale. So when a baby blue whale is caught on film by a National Geographic crew in Costa Rica, it is a big deal
continue
his fall more than 600 international filmmakers, media execs, scientists, conservationists and writers will meet to exchange and challenge ideas while celebrating environmental and wildlife films at the Jackson Hole Film Competition
continue
The third and final part of DPG video editor Rick Morris'series on the Gulf Of Maine Area Program of The Census Of Marine Life
continue
Newsletter
Travel with us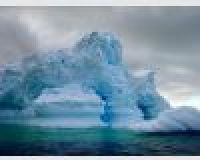 Antarctica
Plan Your Adventure >