Video News
Gyula "Jules" Somogyi of Heliox Film releases award winning film "The Ships Of Darkness"
continue
The 12th International Underwater Film Festival in Belgrade, Serbia will be held, like every year, during the beginning of December, from 12th to 16th 2008
continue
Trusted memory card company comes out with new CF card that reads 50 percent faster and holds 32 gigabytes for video cameras.
continue
Solomon Islands live aboard Bilikiki has announced a winner of their guest video competition and now invites prior guests to submit images for a new photo contest
continue
Congratulations to Gates on their new offices! If you're an underwater videographer in California and , join Gates this Friday for an open house celebrating their new digs
continue
Howard and Michelle Hall talk about the perils of creating an underwater IMAX 3d camera.
continue
DPG editor Matt Weiss urges you to watch BBC's Life in Cold Blood to see amazing underwater footage of many animals we don't associate with underwater videography
continue
Sealux announces housing for Sony HDR-HC9E
continue
Our good friend and professional videographer Annie Crawley is running two back to back trips to California's Channel Islands this September
continue
The 2nd North Sea Film Festival will take place Nov 7, 8, 9 in the Hague, Netherlands
continue
Newsletter
Travel with us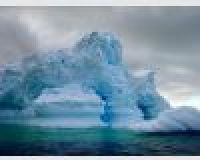 Antarctica
Plan Your Adventure >