Video News
Joseph Tepper
|
Feb 2, 2011 1:41 PM
Housings released specifically for the "entry-level" videographer
continue
Joseph Tepper
|
Feb 1, 2011 7:50 PM
BacPac accessory allows for playback and complex framing
continue
2011 International Consumer Electronics Show (CES) runs from January 6th through the 9th, and CES is always good for announcements. Some may be semi-kept secrets, but it is still fun when they start becoming official. Canon's announcements include the XA10 & HF G10 Video Cameras and some point and shoots - including the A3300 IS, A2200, A1200 and A800.
continue
Joe Tepper
|
Dec 9, 2010 9:36 PM
First annual Capture The World Underwater Video Challenge deadline approaches
continue
Aquatica, through its division Technical Lighting Control, has released the Aqua LED 800 Video & Focus light. The unit is small (2" and 5.3" and weighs 3/4 of a pound) with 4 power settings that reach up to 800 lumens.
continue
Adobe today announced the release of the release candidates of Lightroom 3.3 and Camera Raw 6.3 and a new lens profile downloader. It may look like I had a typo with the double "release," but as Adobe states "The 'release candidate' label indicates that this update is well tested but would benefit from additional community testing before it is distributed automatically to all of our customers. The final releases of Lightroom 3.3 and Camera Raw 6.3 may have additional corrections or camera support." In other words, it gives all of us a chance to throw our two cents in, which is a good thing.
continue
Scubazoo's amazing frogfish behavior videos
continue
Panasonic announces release date and price for the AG-AF105 Micro Four Thirds Camcorder
continue
Matt J. Weiss
|
Sep 8, 2010 7:21 PM
Footage of sharks eating a bait ball were caught off the coast of Australia.
continue
Wetpixel's Eric Cheng reviews the new Keldan Luna 8 LA-V LED video light
continue
Newsletter
Travel with us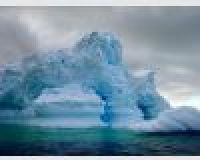 Antarctica
Plan Your Adventure >