Photo News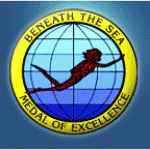 Beneath the Sea 2008 is pleased to invite Photographers and Videographers to enter its annual Worldwide Underwater Photo/video competition. Underwater photographers will compete for the coveted David Doubilet award for excellence in underwater photography and a trip for one on the M.V. Telita in Papua New Guinea. Underwater Videographers will compete for the distinguished Stan Waterman award for excellence in underwater video and a one week trip for one aboard the Nai'a in Fiji. Underwater Photographic Artists compete for the celebrated Jim Church award for excellence in creative underwater photography and a trip for one aboard the M.Y Telita in Papua New Guinea...
continue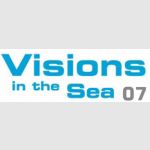 The annual Visions in the Sea Festival is now in its eleventh year and for 2007 we have an even better show than ever before. As the 2007 Festival fast approaches, we invite you once more to showcase your own underwater images. Come and pitch your photographs against your peers in our annual, high profile competition. The fantastic grand prize for the 'Open' category is a 7-10 day liveaboard holiday on one of the luxurious diving yachts run by Worldwide Dive and Sail in the beautiful waters of Thailand and Indonesia. There is also a 'Green water' category this year with more exciting prizes to be won. Entry to the competition is free, only delegates to the Visions festival are eligible to enter...
continue
We're extremely pleased to announce the 3rd annual international underwater imagery competition, in association with Our World Underwater, one of the largest consumer dive shows in the US. The competition has become the "Super bowl" of international underwater imagery competitions, with world-class prizes, major industry involvement, celebrity judges, and the opportunity to have your images showcased to the world as some of the best. The official competition website has links to entry forms, guidelines prizes and more information: Underwatercompetition.com ...
continue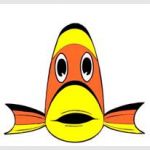 The 34th World Festival of Underwater Pictures will be held in Antibes - France, at the marine mammal park Marineland from October 24th to 28 th 2007. Attending the event is not a requirement for participation. This is the 34th year that the south of France has welcomed the world's underwater photographers,filmmakers and artists. Like last year, DivePhotoGuide will be covering daily updates from the French Riviera. Each year the festival has an underlying theme. Last year was Papua New Guinea. 2007 represents Aqua Lung's 60th birthday. The 34th edition of the Festival will widely take part in the celebration of this jubilee. Claire Keim, a French actress and singer with a brilliant career, has been diving since her childhood. She will be the honorary guest for the 34th edition of the Festival...
continue
Roger is and underwater videographer and the Director of the Underwater Images Competition, which is operated as an independent underwater photo and video competition operated on a not for profit basis. Proceeds from the competition are donated to Marine Conservation and Education causes. The Competition is held in March each year in conjunction with the Scubafest Dive Show in Ohio. Although the column is titled "videolights", this piece is actually about some of the basics of still photography. For many years the late Jim Church shared his expertise with underwater photographers. One of the best tools he created was using cows to illustrate his points to understanding photography. These barnyard lessons have been shared on many internet forums so I thought it would be appropriate to pass them on in this and the next two Videolights articles for those of you who haven't read them. My thanks to Jim for his lessons, his mentorship, and his friendship...
continue
Our friends at Sea & Sea have provided us with a tentative schedule of releases for the new Nikon and Canon DSLRs. We look forward to seeing the D300 prototype at DEMA...
continue
Do you have the perfect Raja Ampat photo? Is it one that truly captures the excitement and beauty of Raja Ampat diving? Do you want to see it printed 5,000 times and attached to BCD's the world over? If so, then enter the official Raja Ampat 2008 park entrance tag design contest. Enter up to 2 photos or graphic designs to www.wetpixel.com/raja before the 9th October 2007. After finalists are accepted, you - and the public - will vote for the best until the 19th October 2007. The winner will be announced on the 25th October 2007...
continue
Sony isn't a camera name you hear tossed about by avid underwater photographers-unless they're recommending a point and shoot camera for novice divers or contemplating a plunge into High Definition video. But that could change when Sony's new 12.2MP Alpha 700 DSLR ($1500 body) shows up on the docks
continue
Panasonic today introduced the newest member of its digital single-lens reflex (SLR) camera line, the Panasonic LUMIX DMC-L10, the company's first SLR with Face Detection. The DMC-L10 also offers an advanced 2.5 inch Live View LCD which can rotate 270 degrees, enabling versatile shooting options, and making it easy and convenient to shoot from high or low angles. Complete with a 10.1-megapixel Live MOS Sensor, the DMC-L10 includes an advanced, Supersonic Wave Filter system that prevents dust from collecting on the sensor and degrading photo quality. "Panasonic's advanced digital imaging technologies, including Optical Image Stabilization and Intelligent ISO control settings, are helping LUMIX compact digital cameras make a name for themselves in this industry, "said Alex Fried...
continue
Attention all underwater photographers! Here is another chance to display your talents of capturing the beauty of the underwater world. Oceana's Dive Program is announcing the start of an underwater photo contest designed to highlight photographer's passions for sharing their diving adventures with others. "We think it's a great way for aspiring photographers to get some exposure," said Suzanne Garrett, Oceana's Dive Program Coordinator. "It's all about sharing experiences and presenting new ideas"...
continue
Newsletter
Travel with us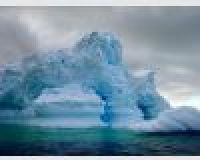 Antarctica
Plan Your Adventure >