Photo News
OceanNEnvironment Australia is pleased to announce in collaboration with the Department of Tourism (DOT) and the Philippines Commission on Sports Scuba Diving (PCSSD), to present the 6th 'Celebrate the Sea Marine Imagery Festival Philippines 2007'. Calling all Divers, Underwater image makers, friends of the sea and lovers of our natural world to join us at the 6th Celebrate the Sea, Philippines, from 21 to 23 September 2007...
continue
Who will be the happy winner, who will be invited to SanDisk Red Sea 2007 competition? Tel Aviv, March 2007: SanDisk Red Sea 2007 competition will begin today, with an online monthly contest. Each month, an online photography contest will be held, and photographers from all over the world are welcome to submit a serious of 3 digital photos (scanned photos are accepted). On September a competition will be held among the 6 previous month's winners (March - August), and one of them will be chosen as the competition's winner...
continue
Established as the largest underwater photographic competition of its kind in Southern Africa, THE SODWANA SHOOTOUT will take place at Sodwana Bay from 8-12th May 2007. The competition is open to Video, Slide, Point & Shoot and SLR Digital Photographers. Whether you are an amateur or professional photographer, dedicated to macro slides; digital wide angle or a Video Creator- there are new updated rules and a competition category for everyone...
continue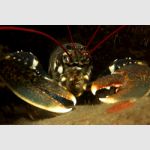 The British Society of Underwater Photographers has teamed up with the National Marine Aquarium to stage the first British Splash-In Championship. The event is being held on Saturday July 7, 2007 in Plymouth and the overall winner will be jetting off to the Red Sea to enjoy the top prize of a one week liveaboard diving trip. This year's event is a development of the Society's highly successful annual underwater photography Splash-Ins first held in the late 1960's, which established the format for similar events that now take place around the world...
continue
As you may have heard, DEEP Indonesia was initially postponed due to the devastating flooding in Jakarta. Although the DEEP Indonesia Wetpixel & DivePhotoGuide International Photo Competition continued as planned, the exposition in Jarkarta was called off just weeks before the event. We are now happy to report that the organizers of the DEEP Indonesia Exposition have announced new dates for the rescheduled show. The winning images from the photo competition will be on exhibit throughout the show...
continue
Most people who get into serious underwater photography start out buying a single lens reflex (SLR) from one of the major camera manufacturers. Typically, they then buy housings, ports, lights and other underwater accessories from a manufacture of underwater camera equipment. Many camera manufactures produce housing for their point-and-shoot Digi-cam cameras which are suitable for snorkeling or keeping sand out of your camera when shooting at the beach
continue
A few weeks ago we ran an audience survey and we wish to thank all who participated! We had 3 signed copies of Mirko Zanni's new book to give away to 3 random survey respondents. We want to congratulate Jose Alejandro from Santo Domingo, Republica Dominicana, Amber from Aurora, Colorado and Kyle from Ontario, Canada
continue
Dive Into Adventure Bonaire Digital Photo Contest announces the Winners of the 2006 competition...
continue
Come see some of the winning images from the Dive Into Bonaire Digital Photo Contest...
continue
The 1st annual Wetpixel.com and Divephotoguide.com international underwater photo competition winners have been officially announced and posted online. The competition was fierce, and the images are outstanding...
continue
Newsletter
Travel with us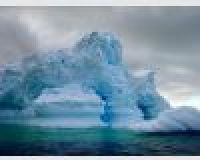 Antarctica
Plan Your Adventure >