Photo News
Amphibico announced last week the release of the new Dive Buddy HD Elite. We had a chance to play with one of these (on land unfortunately) at the Scuba Show in Long Beach this past June...
continue
26 excited participants from all over the globe ended on the island of Layang Layang in Sabah, Malaysia from July 17-23rd for a 6 day extravaganza of camaraderie, photography, and spectacular diving. Judges and presenters for the week included Stephen Wong from Hong Kong, Dr Kurt Svrcula from Malaysia, Settimio Cipriani from Italy, and Mike Veitch from Yap...
continue
New York underwater photographer Fernwood Mitchell's colorful images adorned the walls of the famous department store on Fifth Avenue in the heart of New York City...
continue
New Housing Provides Access to All Camera Controls & Functions Fantasea Line announces the addition of a new housing specifically designed for the Nikon Coolpix P5000 digital camera. The FP-5000 housing is fully functional providing photographers with access to all camera functions. With Fantasea's new housing design and improved construction the FP-5000, with a depth rating to 60 meters/200 feet, is ideal for outdoor and underwater photographers. The Fantasea FP-5000 housing has a double O-ring seal on all controls, anti-glare hood over LCD screen, and built-in diffuser. The FP-5000 also features a 46mm port ring thread for easy attachment of accessory lenses and filters...
continue
The 34th World Festival of Underwater Pictures will be held in Antibes - France, at the marine mammal park Marineland from October 24th to 28 th 2007 2007, it's Aqua Lung's 60th birthday. The 34th edition of the Festival will widely take part in the celebration of this jubilee. Many celebrities practise scuba diving. Claire Keim, a French actress and singer with a brilliant career, dive since her childhood. She will be the honorary guest for the 34th edition of the Festival...
continue
Article by: Sharon Rainis Photos by: Howard Rosenstein I work for Fantasea, which is a company that develops, manufactures and markets products with a focus on water-sports, diving and underwater photography equipment. No matter what product it is- digital camera housing, tray and arm system, underwater flash or torch- it goes through a long process before being introduced to the end customer. In fact, each product goes through 2-5 prototypes before reaching its final form. The initial product prototype is designed by our Engineers in China, after receiving basic guidelines regarding the product's requirements and standards. It is then sent to our main office in Israel for testing...
continue
OceanNEnvironment Australia is pleased to announce in collaboration with the Department of Tourism (DOT) and the Philippines Commission on Sports Scuba Diving (PCSSD), to present the 6th 'Celebrate the Sea Marine Imagery Festival Philippines 2007'. Calling all Divers, Underwater image makers, friends of the sea and lovers of our natural world to join us at the 6th Celebrate the Sea, Philippines, from 21 to 23 September 2007...
continue
Who will be the happy winner, who will be invited to SanDisk Red Sea 2007 competition? Tel Aviv, March 2007: SanDisk Red Sea 2007 competition will begin today, with an online monthly contest. Each month, an online photography contest will be held, and photographers from all over the world are welcome to submit a serious of 3 digital photos (scanned photos are accepted). On September a competition will be held among the 6 previous month's winners (March - August), and one of them will be chosen as the competition's winner...
continue
Established as the largest underwater photographic competition of its kind in Southern Africa, THE SODWANA SHOOTOUT will take place at Sodwana Bay from 8-12th May 2007. The competition is open to Video, Slide, Point & Shoot and SLR Digital Photographers. Whether you are an amateur or professional photographer, dedicated to macro slides; digital wide angle or a Video Creator- there are new updated rules and a competition category for everyone...
continue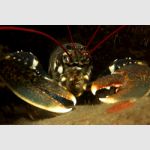 The British Society of Underwater Photographers has teamed up with the National Marine Aquarium to stage the first British Splash-In Championship. The event is being held on Saturday July 7, 2007 in Plymouth and the overall winner will be jetting off to the Red Sea to enjoy the top prize of a one week liveaboard diving trip. This year's event is a development of the Society's highly successful annual underwater photography Splash-Ins first held in the late 1960's, which established the format for similar events that now take place around the world...
continue
Newsletter
Travel with us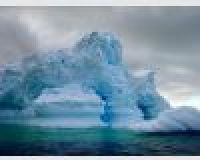 Antarctica
Plan Your Adventure >