Photo News
In a continued effort to bring our readers information on the handful of underwater photographers covering the Bejing Olympics, we found it appropriate to feature another photographer, Wolfgang Rattay.
continue
Looking for a possible point & shoot companion to take on the road to the islands for snorkeling and topside shooting? The rugged 10.1-megapixel Stylus 1050 SW can handle five-foot drops to the hard ground, operate in freezing snowstorms, and swim with the fishes
continue
We've been reporting the rumors of the Nikon D90, the successor to the D80 for a few months now. In the weeks prior to the Photokina show, Nikon is predicted to make an announcement about the new release any day now.
continue
Ikelite announces new utra compact digital housings for Sony DSC-W120 and W130, DSC-W300, DSC-W150 and W17o, and Nikon Coolpix S210 Nikon Coolpix S550.
continue
Matthais Scheer, a 15 year old underwater photographer, describes a shark and baitball experience in Cocos Island
continue
There's a great interview on Sports Illustrated with photographer Heinz Kluetmeier, who landed the signature underwater shot of the Olympics: Michael Phelps beating Serbia's Milorad Cavic to the touchpad in the 100 butterfly
continue
Our good friend, and Aperture pro, Gunther Deichmann posted a helpful reminder of some of the common acronyms used in digital photography today
continue
The Northern California Underwater Photo Society (NCUPS) have announced the 44th annual SEA International Underwater Photo Competition
continue
Rumors have it that Canon will be soon announcing the successor to the popular 5D, as well as a credibly confirmed 50D body
continue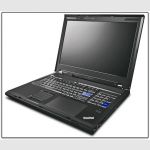 Lenovo introduced the ThinkPad W700, a 17-inch wide screen mobile workstation engineered with technologies and innovations geared towards the demands of the most data and graphics-intensive users, including us photographers
continue
Newsletter
Travel with us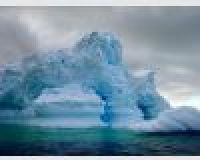 Antarctica
Plan Your Adventure >