Photo News
Finalists have been announced for the 2009 Raja Ampat Entrance Tag Design Contest, hosted by our good friends at Wetpixel.com.
continue
Canon's EOS 5D has been one of the hottest DSLR's in the market for underwater photographers and topside shooters alike. With Photokina only weeks away and having already announced the 50D, rumors abound regarding the release of a 21 megapixel Canon EOS 5D Mark II at Photokina
continue
The folks over at RED, known for their ultra high definition digital video system, is potentially getting into the DSLR market
continue
Ikelite introduces it's housing for the 1000-D Rebel XS
continue
Continuing a trend, Canon once again upgrades their PowerShot series with high end features and new designs. The Power Shot line has been very popular point & shoots among underwater photographers.
continue
Tim Rock reviews the Aquatica Remote Release
continue
Well, we've been talking about this one for a while now - Nikon has finally released the D90. This replaces the D80 in Nikon's line of DSLR's
continue
We have been reporting the rumors for months now - the 50D is finally official. With Photokina right around the corner we're going to hear about many new releases including Nikon's D90 and most likely a D3x or D3s
continue
Fantasea Line is about to announce the addition of a new strobe, and they are looking for suggestions for a new name for it. Got any ideas? For now they are referring to it as the "X Flash".
continue
The YS-100AZAħ (Alpha) further improves the accuracy of the DS-TTL's performance. This is a new type of strobe building and improves upon the basic functionality of the YS-110
continue
Newsletter
Travel with us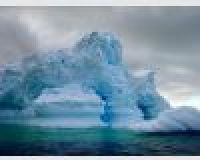 Antarctica
Plan Your Adventure >