Photo News
World-famous underwater photographers and marine life authors, Andrea & Antonella Ferrari, are holding an informal hands-on photo workshop at the newly refurbished Kungkungan Bay Resort (KBR) from June 13th to July 2nd, 2008
continue
Imaging Resource will take you straight to the show floor with Newsletter Editor Mike Pasini, who will use his keen editorial nose to sniff out the good stuff
continue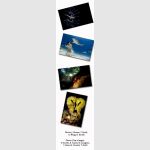 Popular competition offer categories for all levels, from novice to professional. The Jan 15th deadline is right around the corner!
continue
Pretec has announced a 48GB CompactFlash card. Pretec's new world-beater is not only big, but fast too, with its 233x speed rating capable of reading data at up to 35MB per second
continue
Sony is advancing the digital SLR category for mainstream photographers with today's introduction of the new AZAħ (alpha) DSLR-A200 camera
continue
The 2008 International CES hits Vegas this coming week. DivePhotoGuide's very own Mike McNamara will be on the show floor looking for new products and accessories for the traveling underwater photographer and diver.
continue
Call for entries in the 11th annual Underwater Images Photo/Video competition. Underwater Images is a non profit corporation registered in the State of Ohio with all proceeds from this competition going to marine conservation.
continue
From sub-Arctic waters off northern Canada to the freshwater springs of North Florida, the search for the year's best wildlife photographer has begun
continue
Ocean Optics, the London based specialists in underwater photography equipment, has announced a tie in with Action Underwater Studios, the Essex located movie tank
continue
As always the issue is chock full of content and beautiful underwater images
continue
Newsletter
Travel with us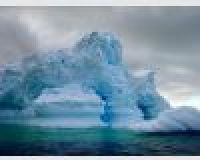 Antarctica
Plan Your Adventure >